Three separate Yeti "sightings" have been reported in the Siberian region of Kemerovo.
The sightings come as Russia prepares to host a conference and subsequent expedition to find the elusive creature, which is also known variously as Bigfoot, Sasquatch, the Abominable Snowman and the Siberian Snowman.
Scroll down for a gallery of Yeti sightings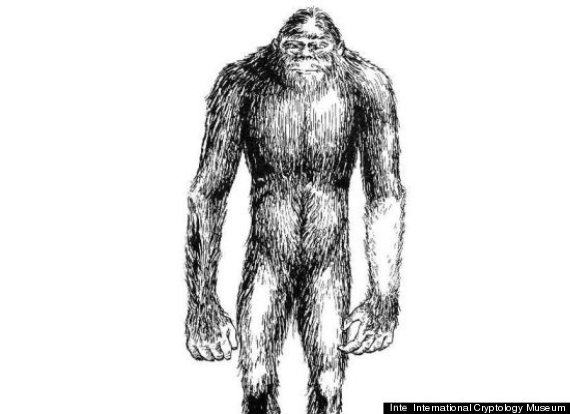 An illustration of the creature reported to inhabit the Kemerovo region of Siberia
But when The Siberian Times asked for further details, Adlyakov replied the sighting was "private information" and he had not intended for it to be made public.
In August, fisherman Vitaly Vershinin told a local Siberian newspaper he had spotted two bear-like creatures drinking at the water's edge.
Vershinin said: "When they noticed me, they easily stood straight upright and went away…I did not wish to chase them."
Vershinin returned to the spot, near Myski village, with a TV crew, explaining he had initially believed the pair to be human.
He said: "We shouted at them, do you need help?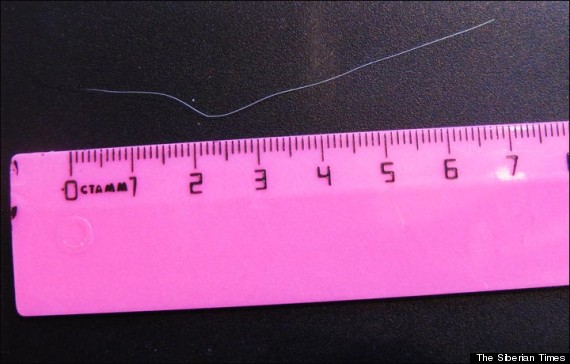 DNA analysis of this hair found on last year's Yeti hunt is still pending
"And they just rushed away, all in fur, walking on two legs, making way through the bushes with two other limbs.
"What did we think? It could not be bears, as the bear walks on all-fours, and they ran on two…so then they were gone."
A further account was reported to officials in the Kuzbass region.
The sighting reported "some tall animals looking like people" on a rock above the Mras-Su River.
The unnamed source added: "Our binoculars were broken and did not let us see them sharply. We waved at the animals but they did not respond, then quickly ran back into the forest, walking on two legs.
"We realised they were not in dark clothes but covered by dark fur. They did walk like people."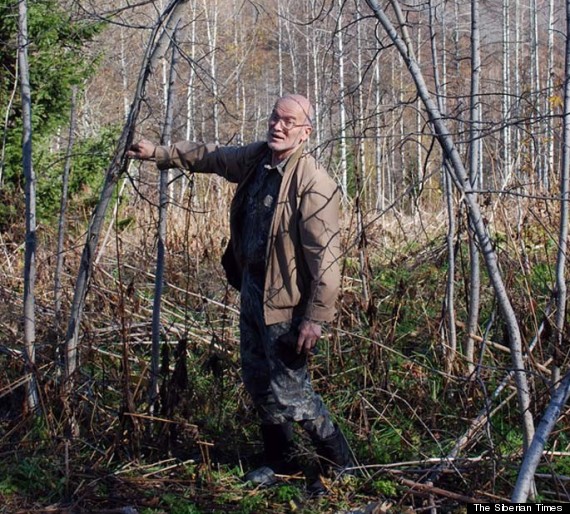 Igor Burtsev, pictured in the Kemerovo region during the Yeti hunt of 2011
Last year scientists from the US, Russia and other countries met for a similar conference which included a trek to Kemerovo.
Samples of "Yeti hair" were found on the trek, although DNA analysis has not yet been released.
SEE ALSO:
Sightings of the creatures in the region have increased three-fold over the past 20 years, prompting scientists at Moscow's Darwin Museum to speculate that there may be a small population of these creatures.
"Some of the Neanderthals, however, may have survived to this day in some mountainous wooded habitats that are more or less off limits to their arch foes. No clothing on them, no tools in hands and no fire in the household. Only round-the-clock watchfulness for a Homo sapiens around."
The Legend of Bigfoot Continues
SUBSCRIBE TO & FOLLOW UK DAILY BRIEF