An Indian lingerie firm has launched a campaign urging women to ditch their ill-fitting bras with the somewhat sinister slogan: "Suffocation is the worst kind of abuse".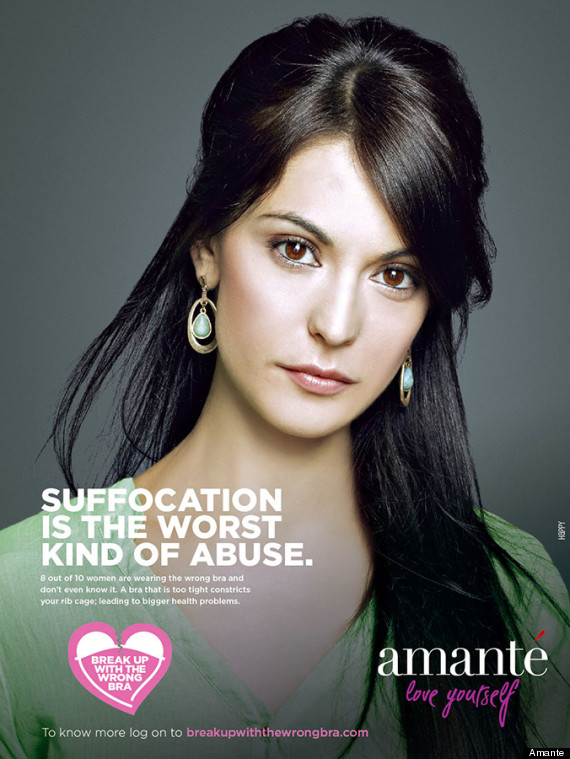 Dodai Stewart writes: "Perhaps some people will be offended by the campaign – obviously an ill-fitting bra is not the same as domestic abuse."
But what does stand out is the fact there's not a bra or a breast in sight, which is something of a breath of fresh air, it must be said.
Writing for Adrants, Steve Hall highlights the company's research that indicates Indian women are embarrassed by public lingerie ads featuring scantily-clad women
SEE ALSO:
Amanté CEO John Chiramel says: "This campaign has been carefully thought through, in not trying to objectify women, but more about dealing with the real issues and educating the consumer."
And with the news that the nation's breasts are getting ever bigger (increasing on average by three sizes in just two years), wearing the right size bra has never been so pressing.
100 Controversial Adverts
SUBSCRIBE TO & FOLLOW UK DAILY BRIEF