A black and white snap showing an "apeman" cowering between a smartly-dressed man and woman has gone viral.
The picture is accompanied with the caption: "Apeman found in the jungles of Brazil, 1937".
The image went viral after it was posted on Reddit, Facebook and Imgur with many speculating as to whether this was evidence of the missing link… or simply a hoax.
Scroll down for more pictures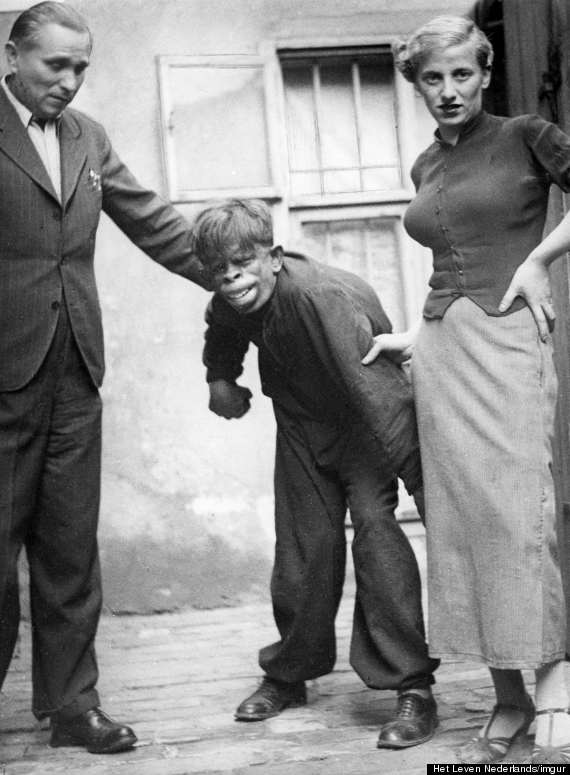 Certainly the absence of any official explanation or story fuelled the popularity of the images, though the sleuths over at Reddit have dug up some interesting research.
He points out Tarzan the Ape Man had landed in theatres five years previously - raising the possibly of the picture being an attempt to capitalise on the surrounding hysteria.
He also draws attention to an "apeman" who was shot and killed in Latvia the same year. The "apeman" turned out to be a farm labourer who had gone missing years ago.
The 'Apeman of the Amazon'
SUBSCRIBE TO & FOLLOW UK DAILY BRIEF