A modern-day explorer has won a prestigious literary prize for a book about George Mallory's attempts to climb Mount Everest.
Canadian Wade Davis picked up the £20,000 Samuel Johnson Prize for Non-Fiction at a ceremony in London tonight.
His book, Into the Silence: The Great War, Mallory and the Conquest of Everest, is the result of 10 years of research.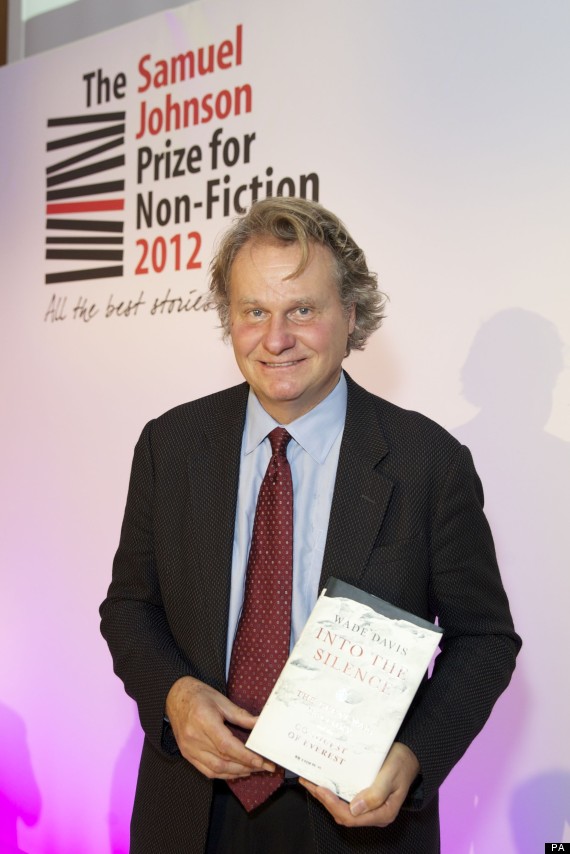 Wade Davis with his winning book Into the Silence: The Great War, Mallory and the Conquest of Everest
Mallory died in 1924 while climbing Everest and there is still disagreement about whether he actually reached the summit.
MP David Willetts, who chaired the judging panel, said: "This fascinating historical narrative of a great adventure manages to shed new light on events and stories we thought we already knew.
"It's an exciting story of human endeavour imbued with deep historical significance. Wade's scrupulous use of sources and attention to detail, combined with his storytelling skills and ability to enter into the minds of the people he is writing about, make this a thoroughly enlightening and enjoyable book."
Davis, who is the National Geographic Society's Explorer-in-Residence, has written 15 books based on his travels to some of the wildest corners of the earth.
Elsewhere this week in Culture...
SUBSCRIBE AND FOLLOW
Get top stories and blog posts emailed to me each day. Newsletters may offer personalized content or advertisements.
Learn more