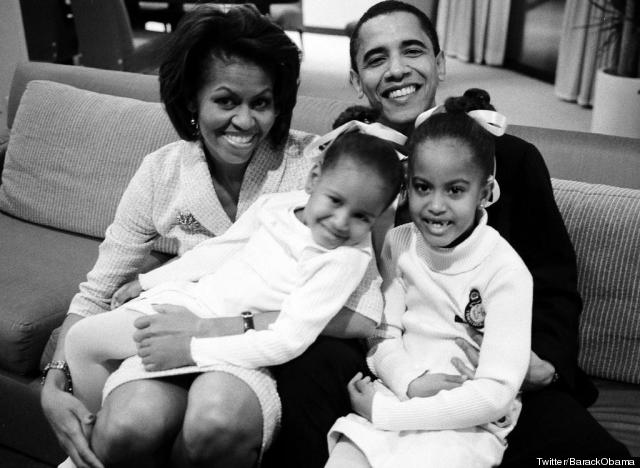 Barack, Michelle, Sasha and Malia Obama
America celebrates Thanksgiving on Thursday - a day where families gather round to eat turkey, pumpkin pie and 'yams', whatever they are.
It's a time for family, and reflection. As such, America's president, Barack Obama, posted a picture on his Twitter feed of him, his wife Michelle and two kids Sasha and Malia, with a heartleft message:
The picture - from at least four or five years ago - has been retweeted some 6,000 times since being uploaded this afternoon.
You can watch the address in full below.
SUBSCRIBE TO & FOLLOW UK POLITICS