A man has been charged with assault in connection with an unprovoked attack on a teenage girl near her home, police said tonight.
Michael Ayoade, 34, will appear before magistrates tomorrow, accused of carrying out the attack in Plaistow, east London, on Tuesday November 13, Scotland Yard said.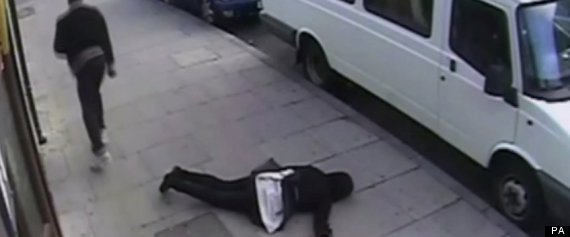 The girl is left lying on the floor after being punched by the assailant
CCTV footage showed a man jogging up behind the 16-year-old and smacking her around the head.
The girl was left lying on the ground as her attacker casually jogged off.
Ayoade, of Greengate Street, Plaistow, remains in custody and will appear at Thames Magistrates' Court, a police statement said
Comments on this entry are closed for legal reasons
SUBSCRIBE AND FOLLOW
Get top stories and blog posts emailed to me each day. Newsletters may offer personalized content or advertisements.
Learn more