The Huffington Post pictures of the day brings you the very best images from around the world chosen by our own photo editors, Elliot Wagland, Matthew Tucker and Tahira Mirza.
We would love to hear your thoughts on the stories of the day - leave a comment at the bottom of the blog.
Follow The Huffington Post picture desk on twitter.
21/12/2012 21:48 GMT
Funeral Of Dylan Hockley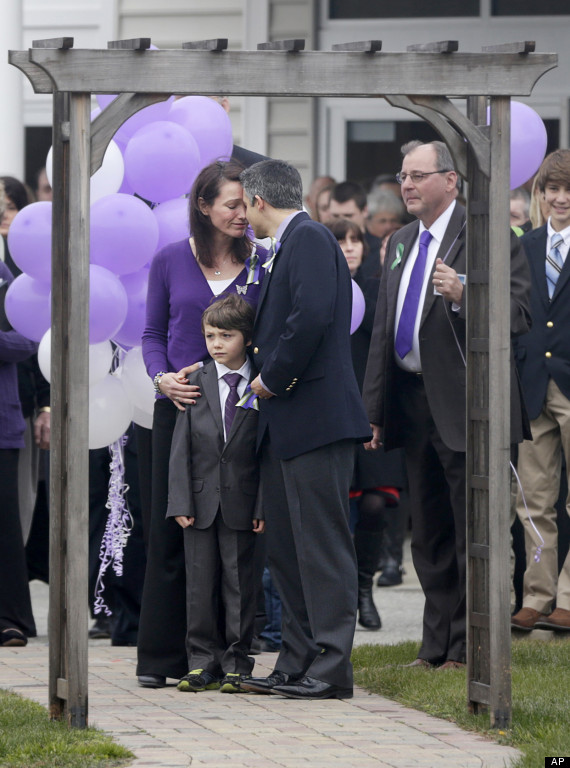 While their son Jake Hockley stands between them, Nicole Hockley and her husband Ian Hockley touch their heads together at the end of a funeral service for their son Dylan Hockley in Bethel, Conn., Friday, Dec. 21, 2012. Dylan Hockley, 6, was killed when Adam Lanza walked into Sandy Hook Elementary School in Newtown, Conn., Dec. 14, and opened fire, killing 26 people, including 20 children, before killing himself.
21/12/2012 15:41 GMT
I'll Fight You For It A male Asiatic lion, found only in India, attempts to fight off a female to collect his second birthday enrichment present boxes filled with food, at Edinburgh Zoo.
21/12/2012 15:12 GMT
The Bells Ring For The Victims Of Sandy Hook Connecticut Gov. Dan Malloy, center, stands with other officials to observe a moment of silence while bells ring 26 times in Newtown, Conn., Friday, Dec. 21, 2012, in honor of the victims who were killed last Friday during the shooting at Sandy Hook Elementary School.
21/12/2012 15:01 GMT
It's Still Raining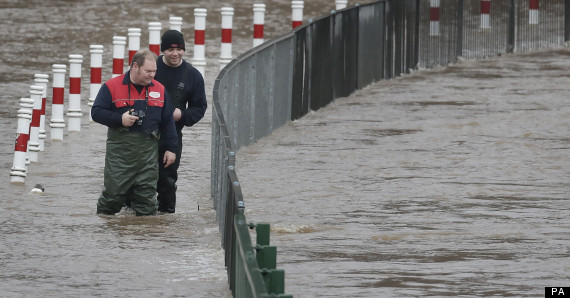 Men walk through flood water in Cupar, Scotland, after the River Eden burst its banks after continued heavy rain.
21/12/2012 14:03 GMT
Will You Marry Me?? Leading Aircraft Engineering Technician George Halsall proposes to his girlfriend Emma Davies 21, after returning home for Christmas aboard HMS Diamond at Portsmouth Royal Navy Base, The Type 45 Destroyer has been away on it's maiden deployment in the Middle East
21/12/2012 14:00 GMT
Nap In A Hat A tired street vendor takes a quick nap underneath her hat in Hanoi, Vietnam,
21/12/2012 13:36 GMT
Shocked Melanie Amaro Winner Of X Factor USA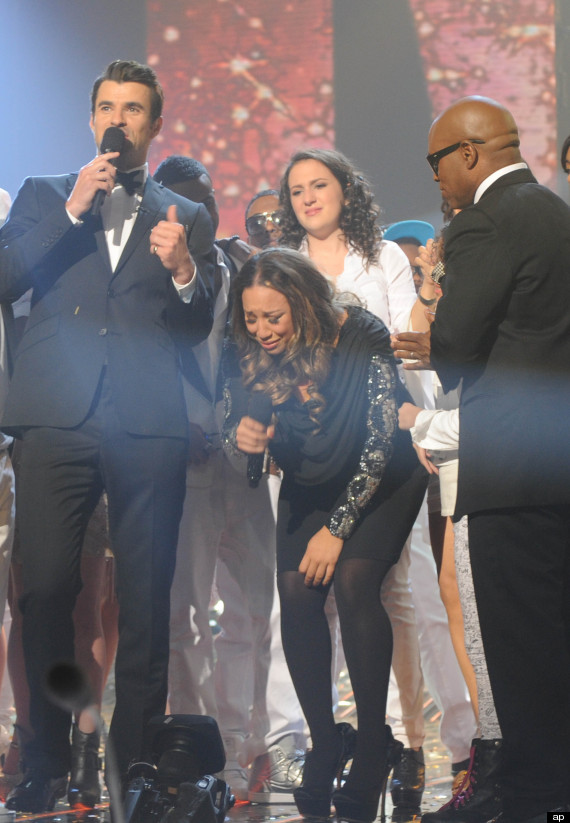 Melanie Amaro cries after being announed winner of The X Factor USA
21/12/2012 13:29 GMT
I Hereby Dub Thee Knight.....We Are Still Alive Arthur Uther Pendragon (L) knights a woman as Druids conduct a ceremony following the traditional winter solstice celebrations at Stonehenge to coincide with the supposed Mayan Apocalypse in Wiltshire, England. Predictions that the world will end today as it marks the end of a 5,125-year-long cycle in the ancient Maya calendar, encouraged a larger than normal crowd to gather at the famous historic stone circle to celebrate the sunrise closest to the Winter Solstice, the shortest day of the year
21/12/2012 13:04 GMT
Room For Two?? Britain's Prime Minister David Cameron looks into the cockpit of a Typhoon jet fighter during his visit to Muscat, Oman. It is announced Friday, that U.K. based aerospace and defence company BAE Systems has signed a 2.5 billion pound (US dlrs 4.1 billion/euro 3.1 billion) deal with Oman for 20 aircraft, including 12 Typhoon jets
21/12/2012 11:23 GMT
Kelly Osbourne Reveals The Secret Of Her Five Stone Weight Loss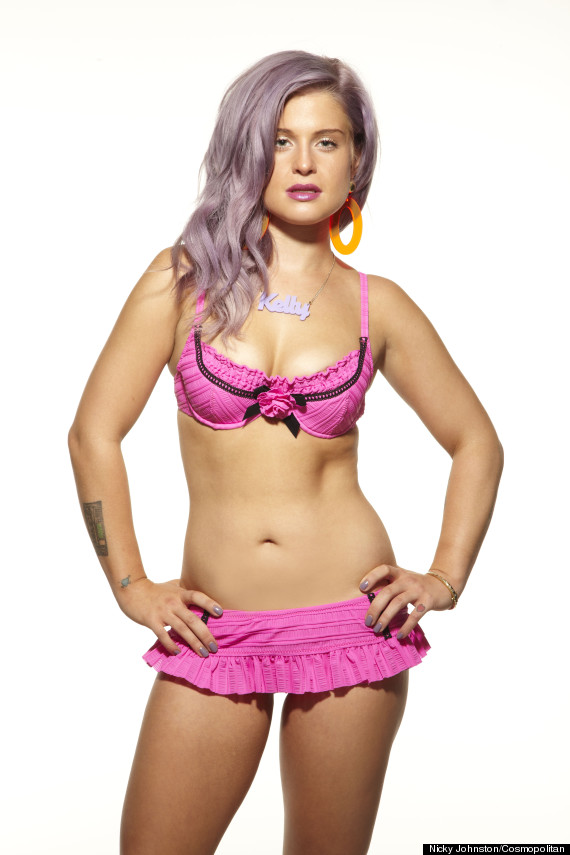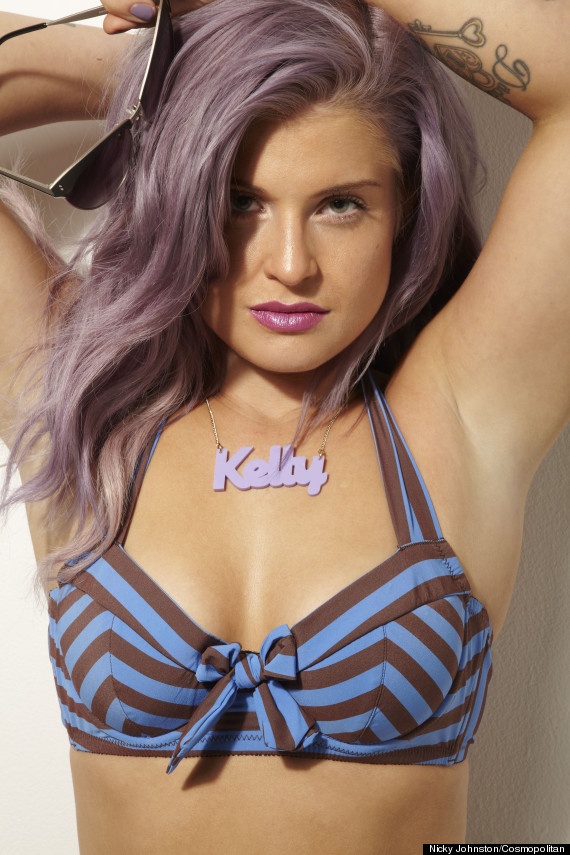 Kelly Osbourne has been looking in fantastic shape of late, but she has revealed her body transformation has been far from easy. The star has opened up on the secrets behind her five stone weight loss, admitted she underwent therapy to learn to love herself.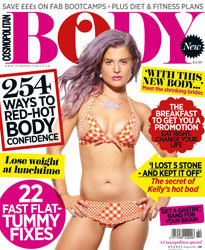 SUBSCRIBE TO & FOLLOW UK DAILY BRIEF