The Huffington Post pictures of the day brings you the very best images from around the world chosen by our own photo editors, Elliot Wagland, Matthew Tucker and Tahira Mirza.
We would love to hear your thoughts on the stories of the day - leave a comment at the bottom of the blog.
Follow The Huffington Post picture desk on twitter.
14/01/2013 16:08 GMT
P-p-p-p-p-p Pick Up A Snowy Penguin At Whipsnade Zoo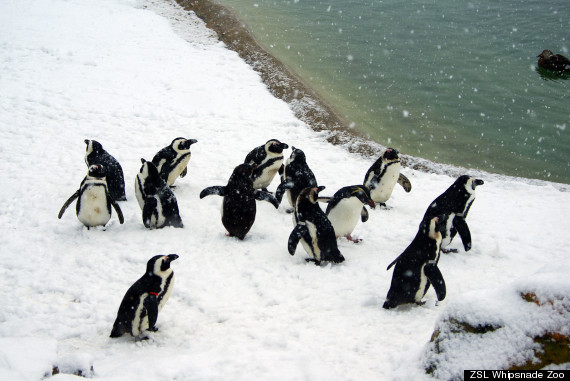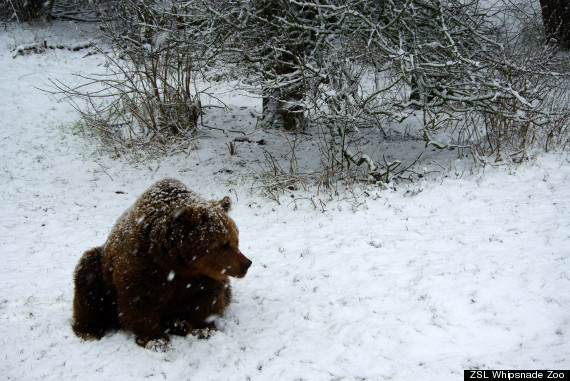 Penguins, bears, kangaroos and donkeys cope with the latest flurry of snow at ZSL Whipsnade Zoo.
14/01/2013 15:13 GMT
Hindu Pilgrims Celebrate Maha Kumbh Hindu devotees take a dip at Sangam, the confluence of the Rivers Ganges, Yamuna and mythical Saraswati as others cross a make shift bridge, on one of the most auspicious day Makar Sankranti, the first day of the Maha Kumbh Mela, in Allahabad, India. Millions of Hindu pilgrims are expected to take part in the large religious congregation of a period of over a month on the banks of Sangam during the Maha Kumbh Mela in January 2013, which falls every 12th year, where devotees wash themselves in the waters of the Ganges believing that it washes away their sins and ends the process of reincarnation.
14/01/2013 11:13 GMT
Damian Lewis Dances Gangnam Style Actors Jackson Pace, left, and Damian Lewis dance Gangnam Style at the Fox Golden Globes Party on Sunday, January 13, 2013, in Beverly Hills, California.
14/01/2013 10:27 GMT
Sex For Hire Trial Karima el-Mahroug, the Moroccan woman at the center of ex-Premier Silvio Berlusconi's sex-for-hire trial, sits in a court room prior to to testifying as a witness for the first time, in Milan, Monday, Jan. 14, 2013. El-Mahroug was ordered by the court to appear Monday to testify after failing to show on two previous dates because she was reportedly in Mexico on vacation. She has been called as a defense witness. Berlusconi is accused of paying for sex with woman, better known as Ruby, when she was 17, and then trying to cover it up. Both deny sexual contact.
14/01/2013 10:02 GMT
Doing A 'Jolie'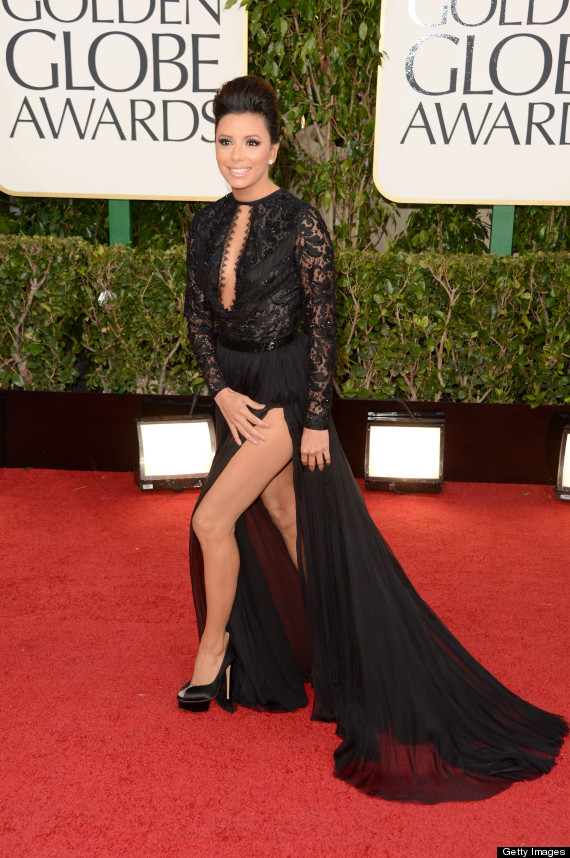 Angelina Jolie's right leg became an unlikely comedy figure at last year's Oscars, when she made every effort to stick it out of her high-split dress. And at Sunday night's Golden Globes, Eva Longoria decided to see if she could go one better as she took to the red carpet outside the Beverly Hilton Hotel, where the 70th annual ceremony was held.
14/01/2013 09:55 GMT
Let It Snow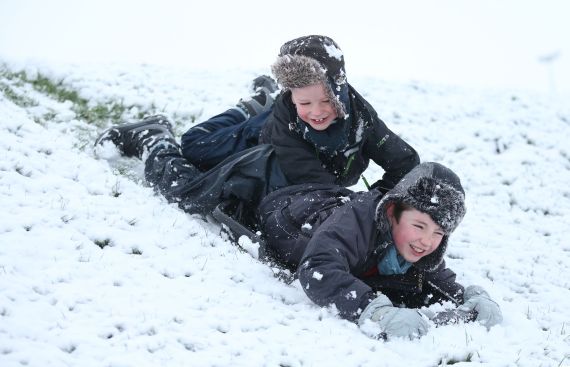 Daniel and James Egerton play on their sledge in Bingham, Nottinghamshire before school, as the first wave of snow will hit most of the country and some eastern parts of Wales but a second heavier band will fall over central and eastern England later in the day.
14/01/2013 09:43 GMT
Hollywood Glamour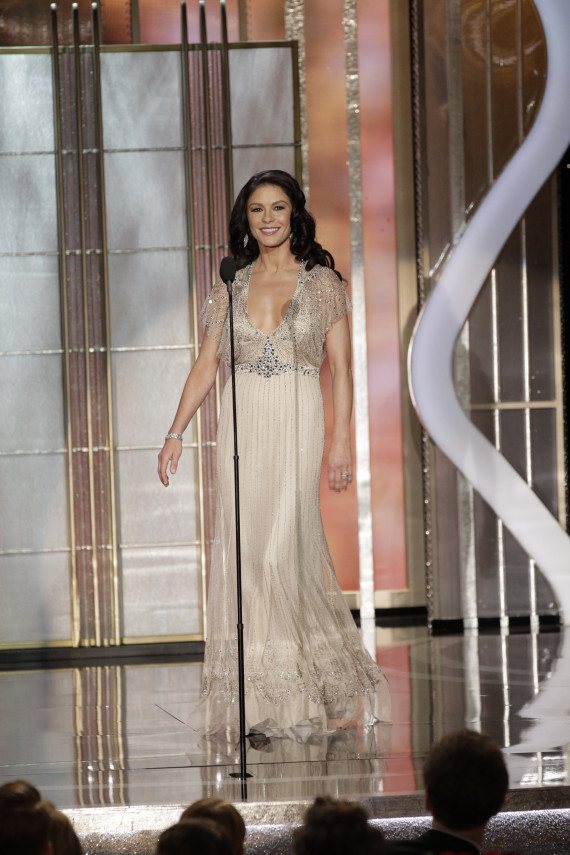 Catherine Zeta-Jones on stage to present during the 70th Annual Golden Globe Awards at the Beverly Hilton Hotel International Ballroom on January 13, 2013 in Beverly Hills, California.
14/01/2013 09:32 GMT
Free, Easy And Breezy - Annual No Pants Day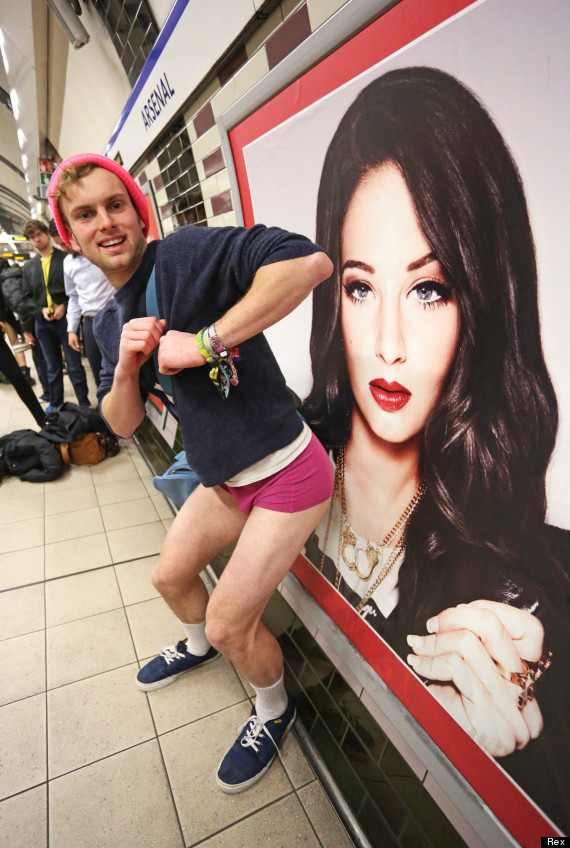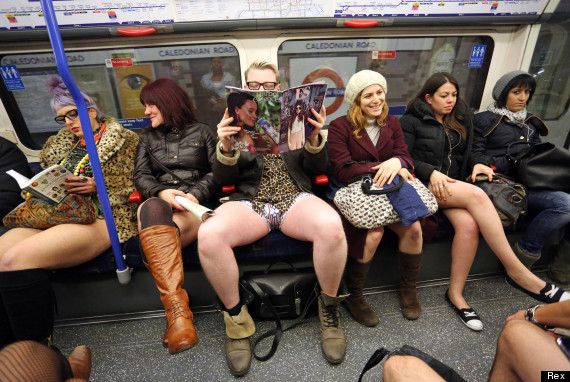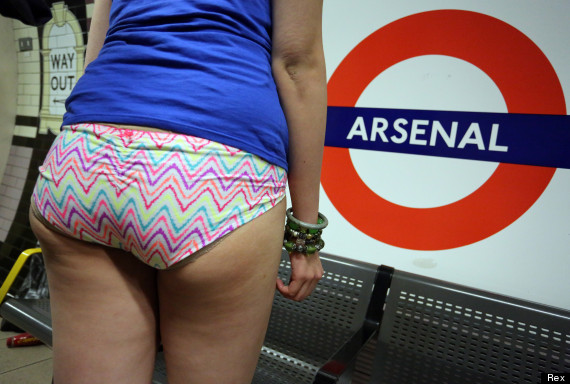 Commuters on the London Underground not wearing any trousers as part of the annual 'No Pants Day', on 13th January 2013.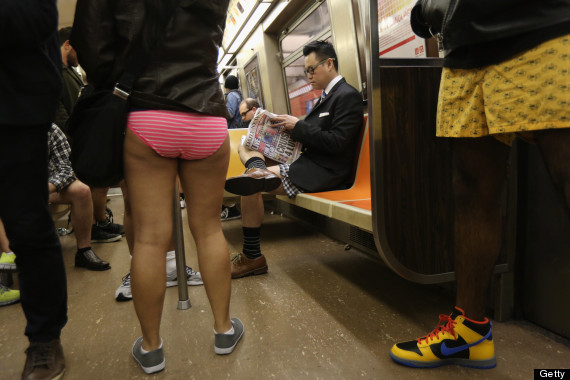 People ride the subway pantless on January 13, 2013 in New York City. Thousands of people participated in the 12th annual No Pants Subway Ride, organized by New York City prank collective Improv Everywhere.
14/01/2013 09:06 GMT
Backstage Business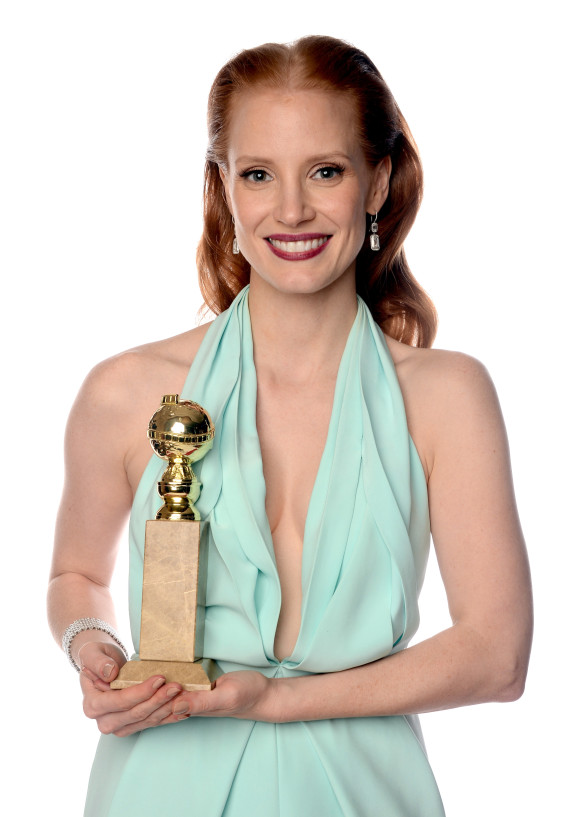 Actress Jessica Chastain, winner of Best Performance by an Actress in a Motion Picture - Drama Award for 'Zero Dark Thirty' poses for a portrait at the 70th Annual Golden Globe Awards held at The Beverly Hilton Hotel on January 13, 2013 in Beverly Hills, California.
14/01/2013 08:56 GMT
The Weinstein Company's 2013 Golden Globe Awards Inside After Party Selena Gomez, Sarah Hyland and Vanessa Hudson attend the The Weinstein Company's 2013 Golden Globe Awards after party presented by Chopard, HP, Laura Mercier, Lexus, Marie Claire, and Yucaipa Films held at The Old Trader Vic's at The Beverly Hilton Hotel in Beverly Hills, California.
SUBSCRIBE TO & FOLLOW UK DAILY BRIEF