The Huffington Post pictures of the day brings you the very best images from around the world chosen by our own photo editors, Elliot Wagland, Matthew Tucker and Tahira Mirza.
We would love to hear your thoughts on the stories of the day - leave a comment at the bottom of the blog.
Follow The Huffington Post picture desk on twitter.
15/01/2013 15:38 GMT
Megan Fox Covers 'Esquire' February 2013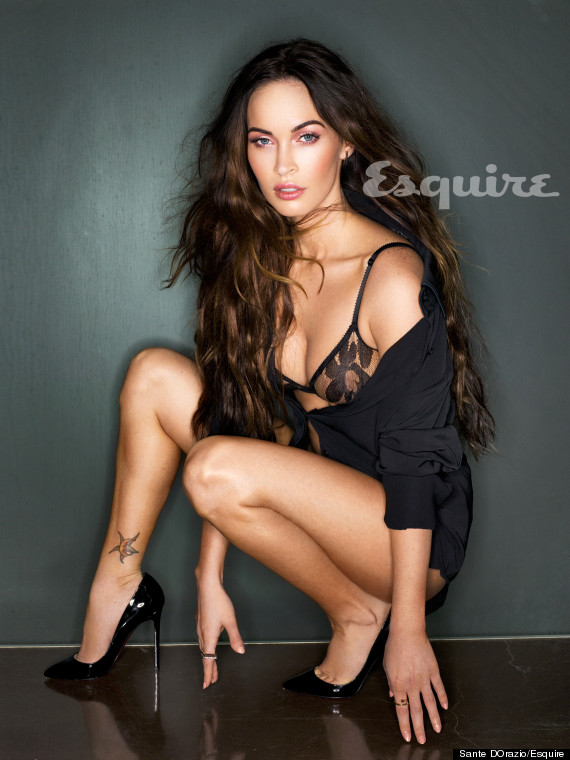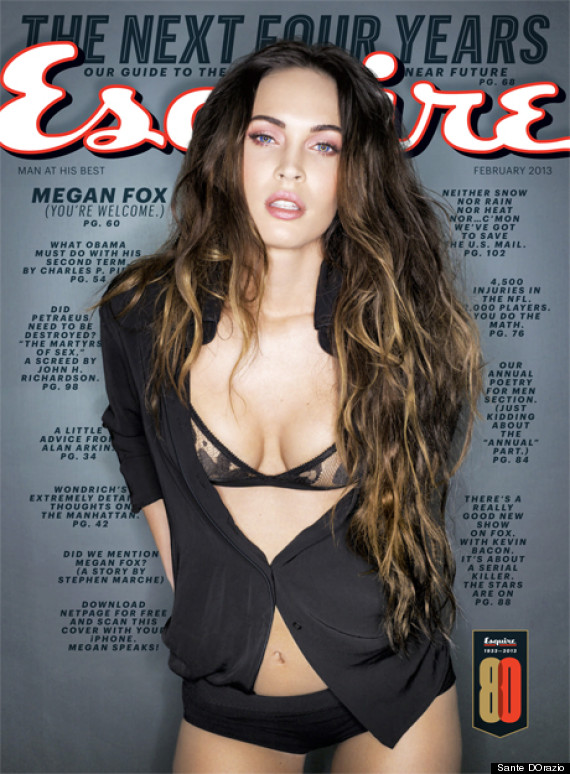 Megan Fox poses for Esquire magazine, it's first time Megan Fox has covered a men's magazine since the birth of her first child.
15/01/2013 15:27 GMT
Trying To Tame The Beast A bull tamer tries to control a bull during the bull-taming sport called Jallikattu, in Palamedu, about 575 kilomters (359 miles) south of Chennai, India, Tuesday. Jallikattu is an ancient heroic sporting event of the Tamils played during the harvest festival of Pongal
15/01/2013 15:21 GMT
Aston Martin Celebrates Its 100th Anniversary Chairman of the Aston Martin Heritage Trust Roger Carey (2nd R) and Aston Martin Chairman David Richards (R) stand beside a newly unveiled plaque marking the the original home where Aston Martin cars were first manufactured by Bamford & Martin Ltd in Brompton, central London, England. Today marks the 100th anniversary of Aston Martin, the iconic British motoring brand.
15/01/2013 14:43 GMT
Jacob Zuma Practices His Ball Skills South Africa's President Jacob Zuma practices ball skills while visiting South Africa's national team at Orlando Stadium on January 15, 2013 in Soweto, South Africa. Bafana Bafana players are in training for the 2013 Africa Cup of Nations (AFCON) international soccer tournament,
15/01/2013 14:27 GMT
Winter Wonderland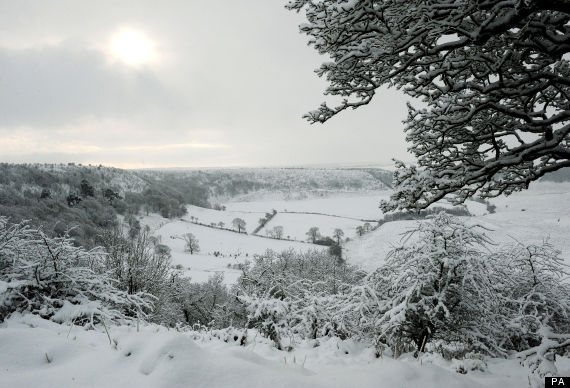 The Sun breaks through the cloud over a snow covered Hole of Horcum on the North Yorkshire Moors.
15/01/2013 14:10 GMT
I'm Not Parting With The Pine Khan the nine year old Bengal tiger walks among recycled Christmas trees given to Noah's Ark Zoo Farm, North Somerset, as the big cats are fascinated and love the pine scent
African Lions Masai and Zulu play together in the sunshine at Noah's Ark Zoo Farm, North Somerset 15/01/2013 13:22 GMT
Lance Armstrong Talks To Oprah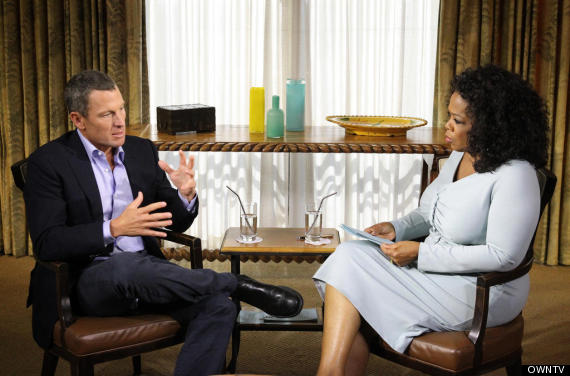 Lance Armstrong scooped Oprah Winfrey by apologising to staff at the Livestrong cancer charity to admit he doped during his seven Tour de France 'wins'. En route to the recording with Winfrey, Armstrong stopped off at the Livestrong Foundation, which he founded, and said, "I'm sorry" to staff members. Some employees broke down in tears while according to a person with knowledge of that session, Armstrong choked up as well. The disgraced cyclist apologised for not making a direct confession to using banned drugs and cheating during his career in the saddle. He vowed he would try to restore the foundation's reputation, and urged the group to continue fighting for the charity's mission of helping cancer patients and their families.
15/01/2013 12:03 GMT
Where Are They Now?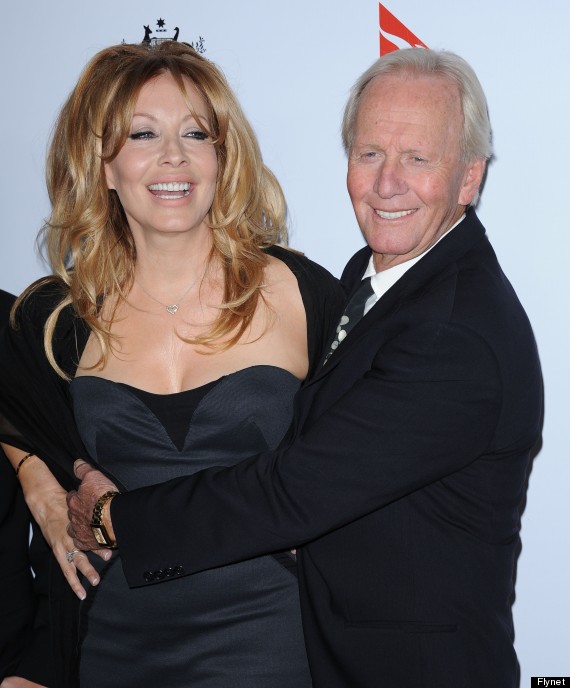 They fell in love on the set of the 1986 smash hit comedy 'Crocodile Dundee' and Paul Hogan and Linda Kozlowski still looked like loved-up teenagers at a gala event in LA yesterday. The pair - who co-starred in the flick about an American reporter who heads to the Aussie outback to meet an eccentric crocodile poacher - ended up falling for each other both on and off screen.
15/01/2013 11:52 GMT
Nadia Eweida Wins Religious Cross Battle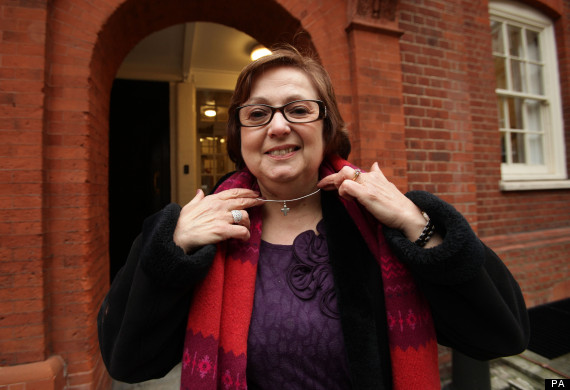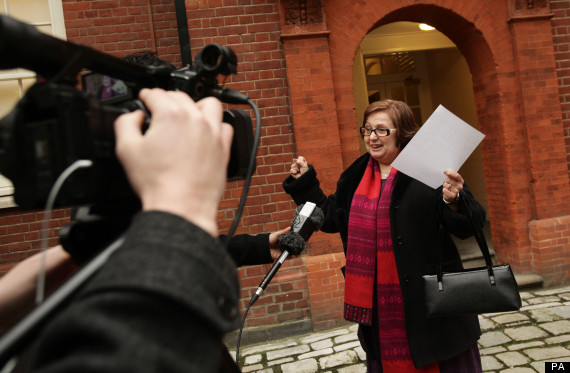 British Airways employee Nadia Eweida celebrates winning her case outside her barrister's chambers, James Dingemans QC in Temple, London, after the European Court of Human Rights ruled that she had suffered discrimination at work because of her faith.
15/01/2013 11:10 GMT
Let's Dance A young Chinese woman is seen pole dancing in a cramped metro train during the early morning rush hour in Wuhan, capital of central China's Hubei Province. To the surprise of passengers the woman, who was dressed in pink shorts, a vest top and knee high boots, began to dance suggestively using one of the poles in the train. In response the Wuhan Metro Company said it did not encourage people to dance in the metro cars as it may cause disturbances...see all the pictures and video below
SUBSCRIBE TO & FOLLOW UK DAILY BRIEF