The Huffington Post pictures of the day brings you the very best images from around the world chosen by our own photo editors, Elliot Wagland, Matthew Tucker and Tahira Mirza.
We would love to hear your thoughts on the stories of the day - leave a comment at the bottom of the blog.
Follow The Huffington Post picture desk on twitter.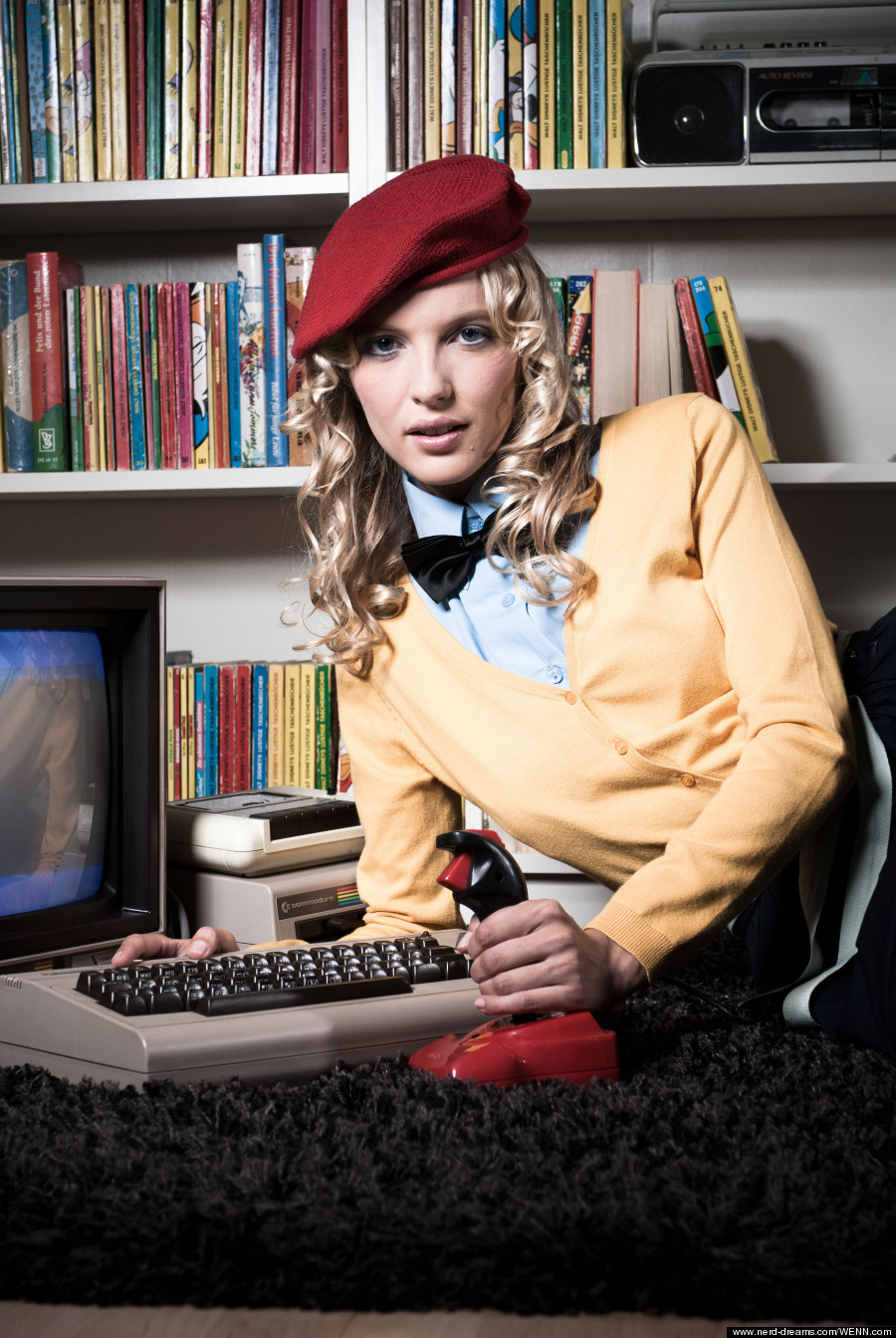 Are you a big fan of iconic devices like the Atari ST and Commodore C64? Would you like to see them in the hands of attractive girls? The 2013 Nerd Dreams Calendar recently went on sale in Germany.
Loading Slideshow
The 2013 Nerd Dreams Calendar recently went on sale in Germany but is available to geeks worldwide. (Credit: Credit: www.nerd-dreams.com/WENN.com)

The 2013 Nerd Dreams Calendar recently went on sale in Germany but is available to geeks worldwide. (Credit: Credit: www.nerd-dreams.com/WENN.com)

The 2013 Nerd Dreams Calendar recently went on sale in Germany but is available to geeks worldwide. (Credit: Credit: www.nerd-dreams.com/WENN.com)

The 2013 Nerd Dreams Calendar recently went on sale in Germany but is available to geeks worldwide. (Credit: Credit: www.nerd-dreams.com/WENN.com)

The 2013 Nerd Dreams Calendar recently went on sale in Germany but is available to geeks worldwide. (Credit: Credit: www.nerd-dreams.com/WENN.com)

The 2013 Nerd Dreams Calendar recently went on sale in Germany but is available to geeks worldwide. (Credit: Credit: www.nerd-dreams.com/WENN.com)

The 2013 Nerd Dreams Calendar recently went on sale in Germany but is available to geeks worldwide. (Credit: Credit: www.nerd-dreams.com/WENN.com)

The 2013 Nerd Dreams Calendar recently went on sale in Germany but is available to geeks worldwide. (Credit: Credit: www.nerd-dreams.com/WENN.com)

The 2013 Nerd Dreams Calendar recently went on sale in Germany but is available to geeks worldwide. (Credit: Credit: www.nerd-dreams.com/WENN.com)

The 2013 Nerd Dreams Calendar recently went on sale in Germany but is available to geeks worldwide. (Credit: Credit: www.nerd-dreams.com/WENN.com)

The 2013 Nerd Dreams Calendar recently went on sale in Germany but is available to geeks worldwide. (Credit: Credit: www.nerd-dreams.com/WENN.com)

The 2013 Nerd Dreams Calendar recently went on sale in Germany but is available to geeks worldwide. (Credit: Credit: www.nerd-dreams.com/WENN.com)

The 2013 Nerd Dreams Calendar recently went on sale in Germany but is available to geeks worldwide. (Credit: Credit: www.nerd-dreams.com/WENN.com)

The 2013 Nerd Dreams Calendar recently went on sale in Germany but is available to geeks worldwide. (Credit: Credit: www.nerd-dreams.com/WENN.com)

The 2013 Nerd Dreams Calendar recently went on sale in Germany but is available to geeks worldwide. (Credit: Credit: www.nerd-dreams.com/WENN.com)

The 2013 Nerd Dreams Calendar recently went on sale in Germany but is available to geeks worldwide. (Credit: Credit: www.nerd-dreams.com/WENN.com)

The 2013 Nerd Dreams Calendar recently went on sale in Germany but is available to geeks worldwide. (Credit: Credit: www.nerd-dreams.com/WENN.com)

The 2013 Nerd Dreams Calendar recently went on sale in Germany but is available to geeks worldwide. (Credit: Credit: www.nerd-dreams.com/WENN.com)

The 2013 Nerd Dreams Calendar recently went on sale in Germany but is available to geeks worldwide. (Credit: Credit: www.nerd-dreams.com/WENN.com)

The 2013 Nerd Dreams Calendar recently went on sale in Germany but is available to geeks worldwide. (Credit: Credit: www.nerd-dreams.com/WENN.com)

The 2013 Nerd Dreams Calendar recently went on sale in Germany but is available to geeks worldwide. (Credit: Credit: www.nerd-dreams.com/WENN.com)

The 2013 Nerd Dreams Calendar recently went on sale in Germany but is available to geeks worldwide. (Credit: Credit: www.nerd-dreams.com/WENN.com)

The 2013 Nerd Dreams Calendar recently went on sale in Germany but is available to geeks worldwide. (Credit: Credit: www.nerd-dreams.com/WENN.com)

The 2013 Nerd Dreams Calendar recently went on sale in Germany but is available to geeks worldwide. (Credit: Credit: www.nerd-dreams.com/WENN.com)

The 2013 Nerd Dreams Calendar recently went on sale in Germany but is available to geeks worldwide. (Credit: Credit: www.nerd-dreams.com/WENN.com)

The 2013 Nerd Dreams Calendar recently went on sale in Germany but is available to geeks worldwide. (Credit: Credit: www.nerd-dreams.com/WENN.com)