The Huffington Post pictures of the day brings you the very best images from around the world chosen by our own photo editors, Elliot Wagland, Matthew Tucker and Tahira Mirza.
We would love to hear your thoughts on the stories of the day - leave a comment at the bottom of the blog.
Follow The Huffington Post picture desk on twitter.
01/02/2013 08:48 GMT
Honorary Doctorate Aung San Suu Kyi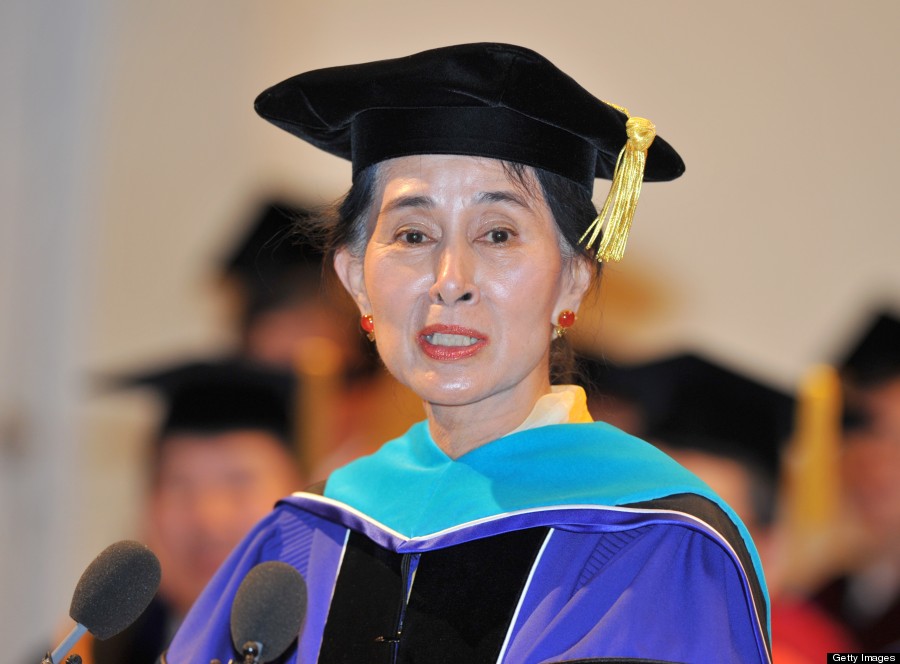 Myanmar's opposition leader Aung San Suu Kyi speaks to students after receiving an honorary doctorate from Seoul National University in Seoul on February 1, 2013. Suu Kyi called 1 February for democracy with a 'more human' face, arguing that technological development and economic wealth were no guarantee of a free and harmonious society.
30/01/2013 17:54 GMT
Egypt Riots Fire Up On The Streets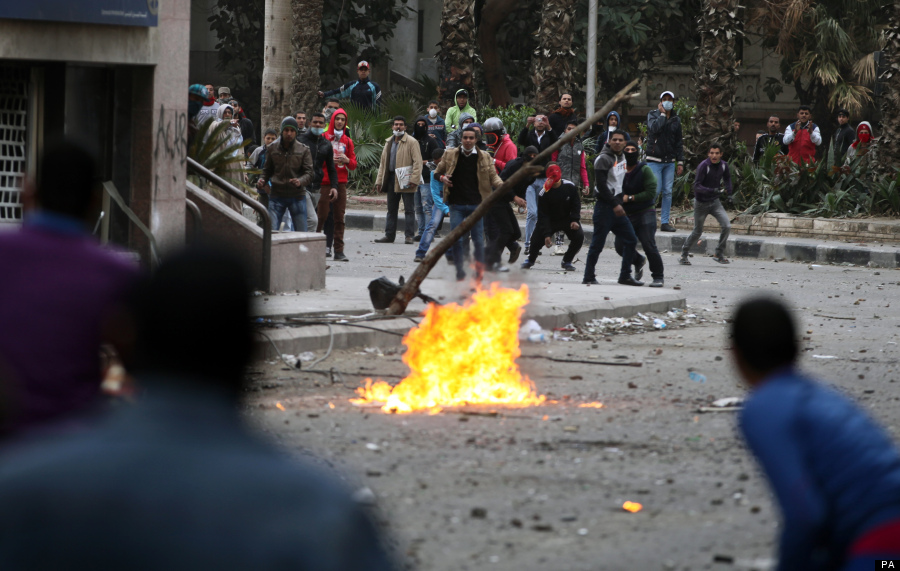 Pro and anti-government protesters throw stones during clashes near Tahrir Square, Cairo, Egypt. Egypt's liberal opposition leader called for a broad national dialogue with the Islamist government, all political factions and the powerful military on Wednesday, aimed at stopping the country's eruption of political violence that has left scores dead in the past week.
30/01/2013 17:39 GMT
Remembering Ghandi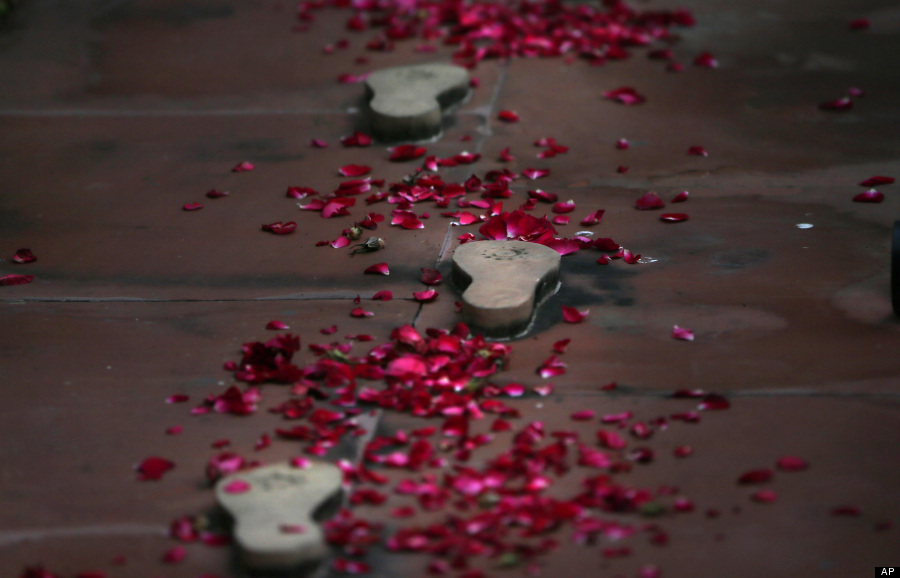 Flowers decorate the footprints that mark the last steps of Mahatma Gandhi in India, on the anniversary of his death. Gandhi, known as the father of the nation, was assassinated by a Hindu nationalist
30/01/2013 16:40 GMT
Meet The New Z10 Blackberry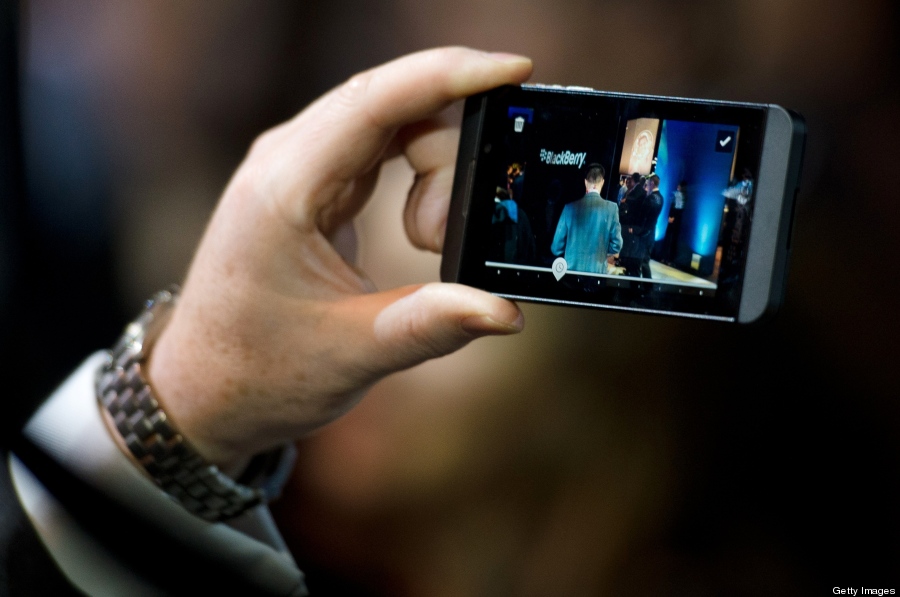 A member of the RIM team poses with one of the new touchscreen Z10 Blackberry devices in central London at one of eight simultaneous worldwide events for the launch of the BB10 operating system on January 30, 2013. Seen by some as the company's last chance to survive, Blackberry hope that the combination of a more user-friendly software interface with fresh touch-screen devices will bring the company back into shape in the face of strong market control by Apple and Samsung.
30/01/2013 15:56 GMT
Seal Attacks And Eats Shark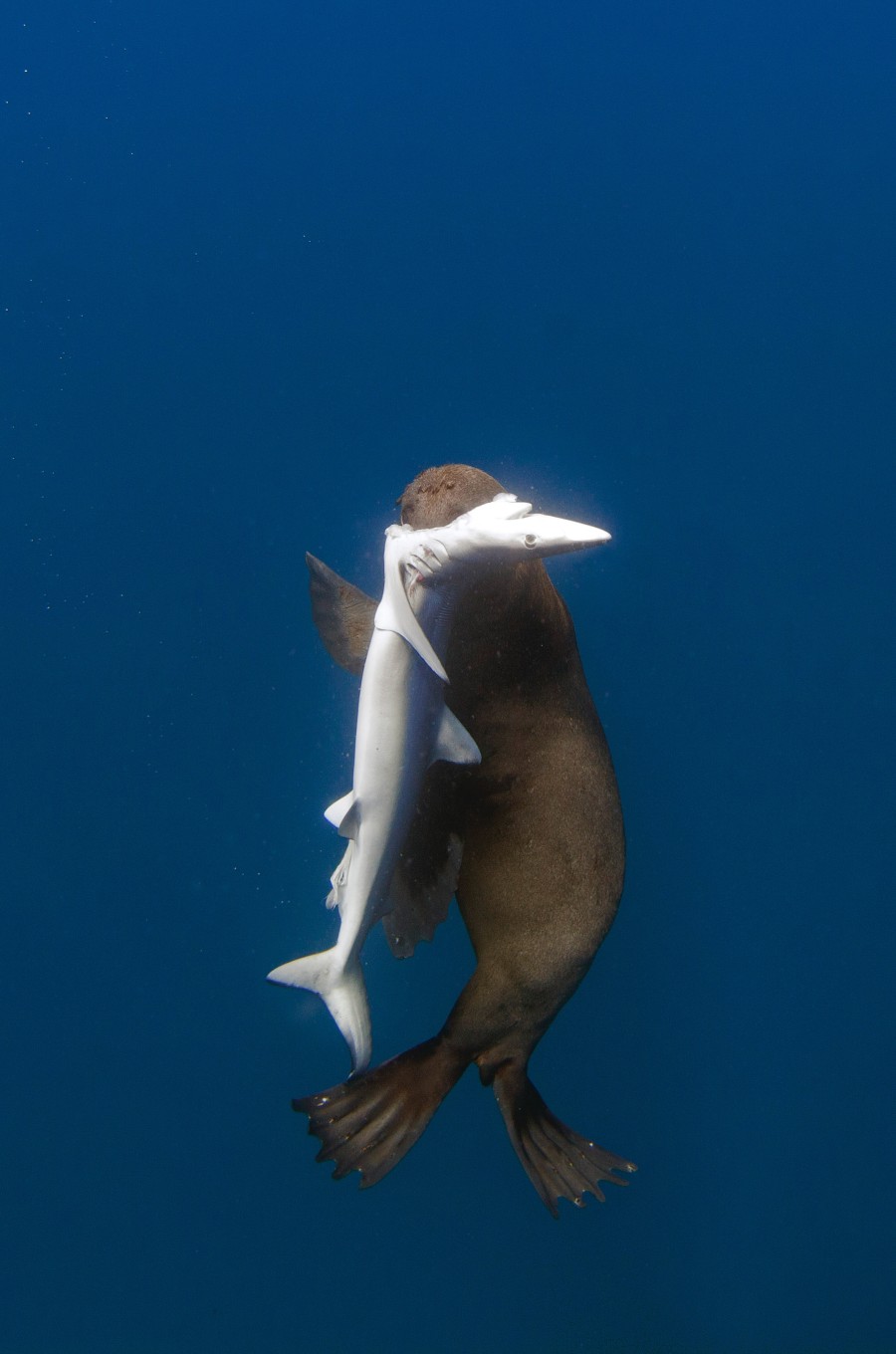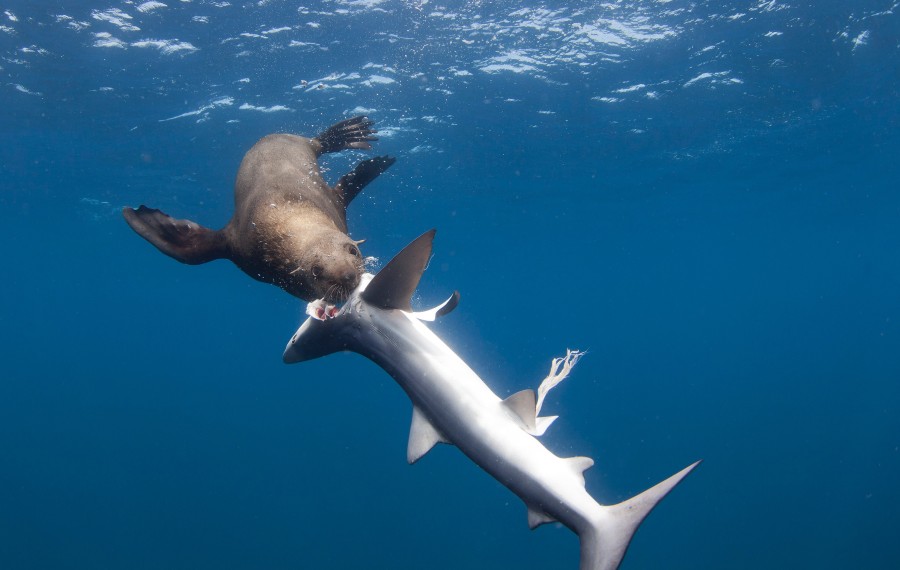 Sharks are meant to be at the top of the food chain, but no one told this seal as he made five of them his dinner. The rare event was photographed for the fist time ever underwater by South African photographer Chris Fallows. Chris, who owns a shark diving company, was diving with guests of the coast of Cape Point in South Africa when he witnessed and photographed the unique event.
30/01/2013 15:50 GMT
Bruce Weiner Microcar Museum Auction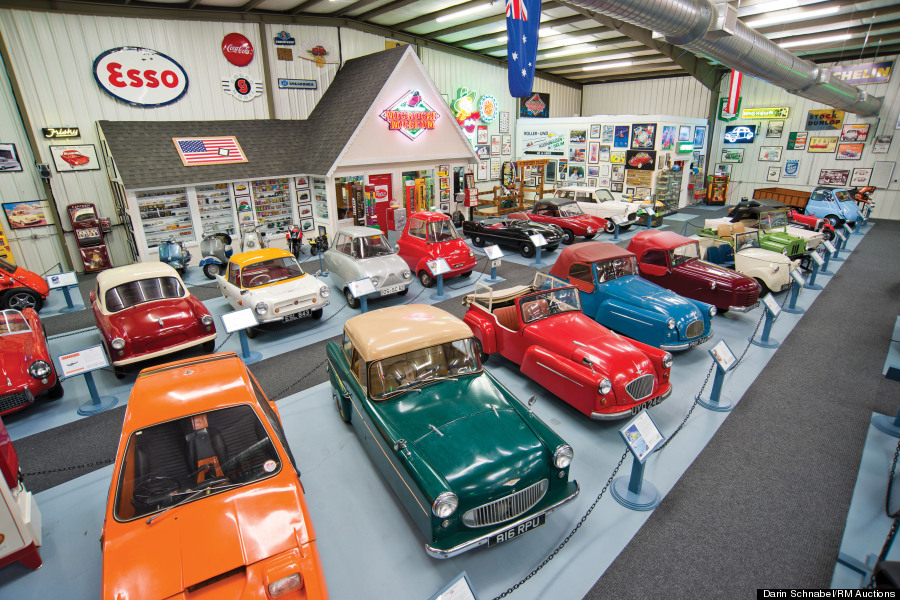 A collection of the world's smallest roadworthy vehicles are set to go on auction with an estimated hammer price of £7million. Bruce Weiner has spent the past 15 years collecting these tiny vehicles from the four corners of the globe.
30/01/2013 15:37 GMT
J R R Tolkien's Two Towers Inspiration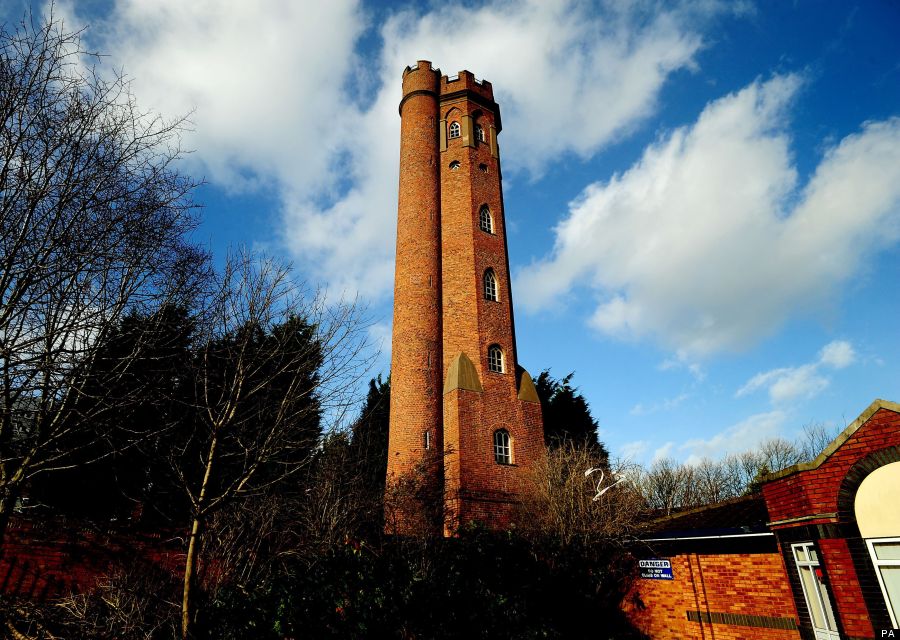 General view of Perrott's Folly, which is one of the oldest buildings in Birmingham and said to be the original inspiration for J R R Tolkien's 'The Two Towers'. Midlands homelessness charity Trident Reach The People bought the historic Grade II listed building for £1 in the hope of raising £1million to turn it into a centre for young artists and a venue for exhibitions.
30/01/2013 15:23 GMT
White Tiger & Lion Cubs Play Time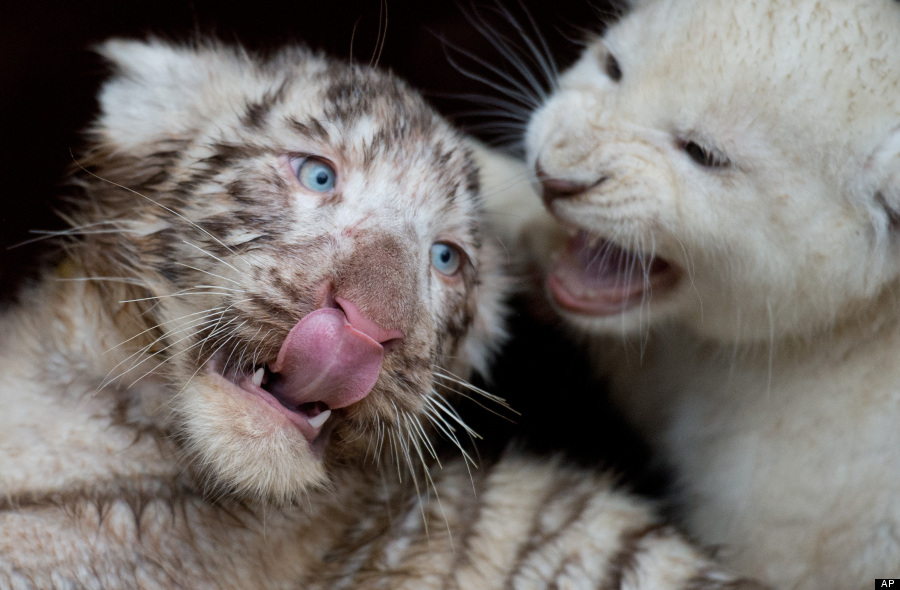 A white tiger cub plays with a white lion cub on January 30, 2013 at the Serengeti wildlife park in Hodenhagen, central Germany. Four white tiger cubs were born at the park in October 2012, four white lion cubs were born in November 2012, also at the park.
30/01/2013 14:19 GMT
Hindu Holy Men In 'Naga' Ritual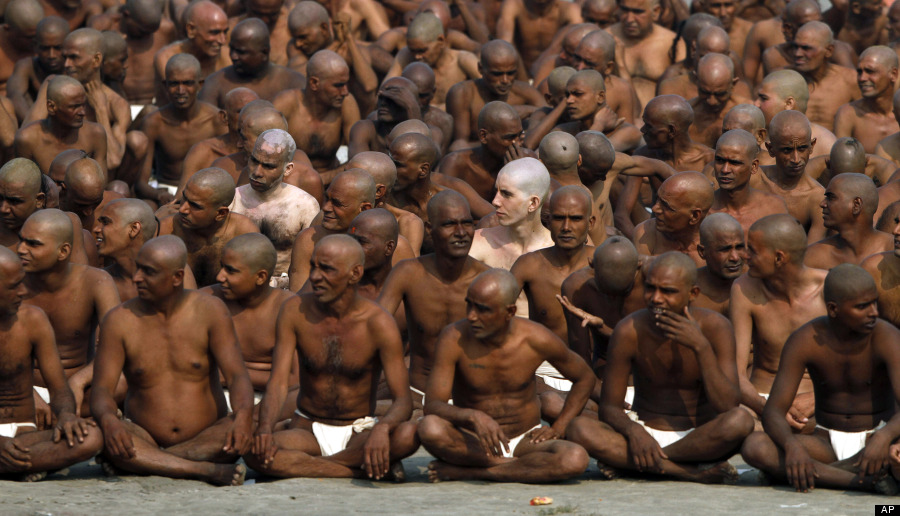 Hindu holy men of the Juna Akhara sect participate in rituals that are believed to rid them of all ties in this life and dedicate themselves to serving God as a 'Naga' or naked holy men at Sangam, the confluence of the Ganges and Yamuna River during the Maha Kumbh festival in Allahabad, India. The significance of nakedness is that they will not have any worldly ties to material belongings, even something as simple as clothes. This ritual that transforms selected holy men to Naga can only be done at the Kumbh festival.
30/01/2013 13:57 GMT
Chancellor George Osborne Looks A Tad Pained During PMQ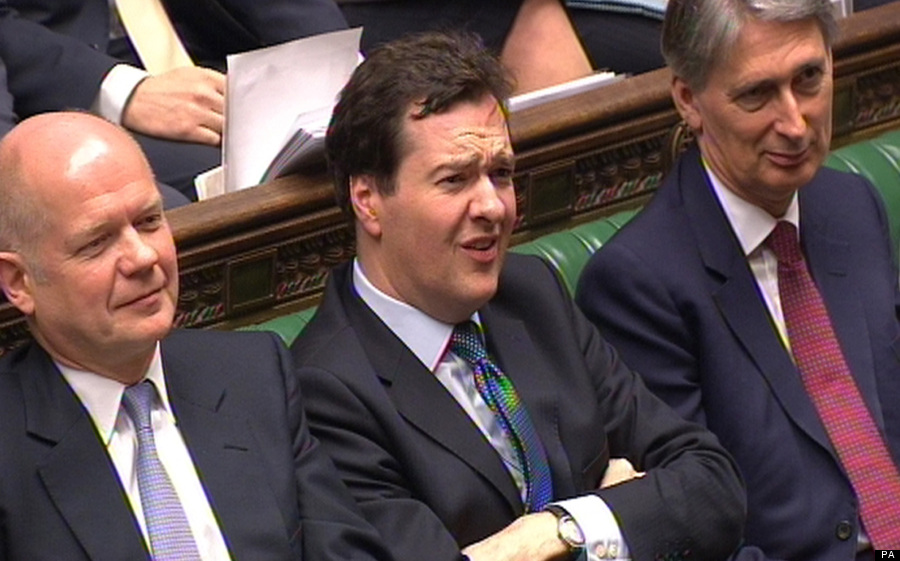 Foreign Secretary Willaim Hague, Chancellor George Osborne and Secretary of State for Defence Philip Hammond listen as Labour party leader Ed Miliband speaks during Prime Minister's Questions in the House of Commons, London.