What is it about Harry Styles and tattoos, eh?
The One Directioner is showing no signs of slowing down with his body art, despite his mother's pleas for him to stop - he has unveiled a HUGE butterfly inking on his stomach just in time for Mother's Day.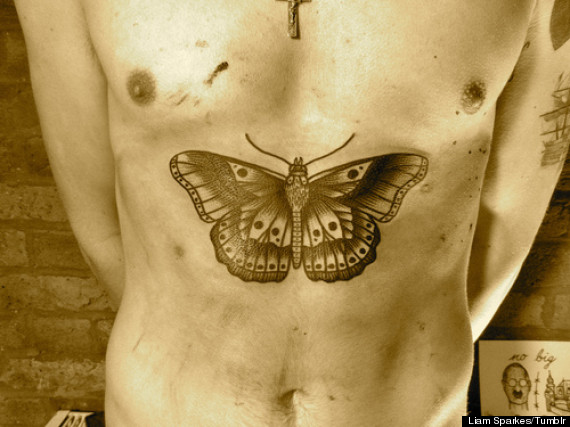 Harry's London-based tattooist Liam Sparkes posted a snap of the design on his Tumblr page, which soon hit Twitter, where One Direction begun arguing about the design.
Some pointed out that he had unwittingly had the universal symbol for the gay community etched on his chest, while other defended his choice.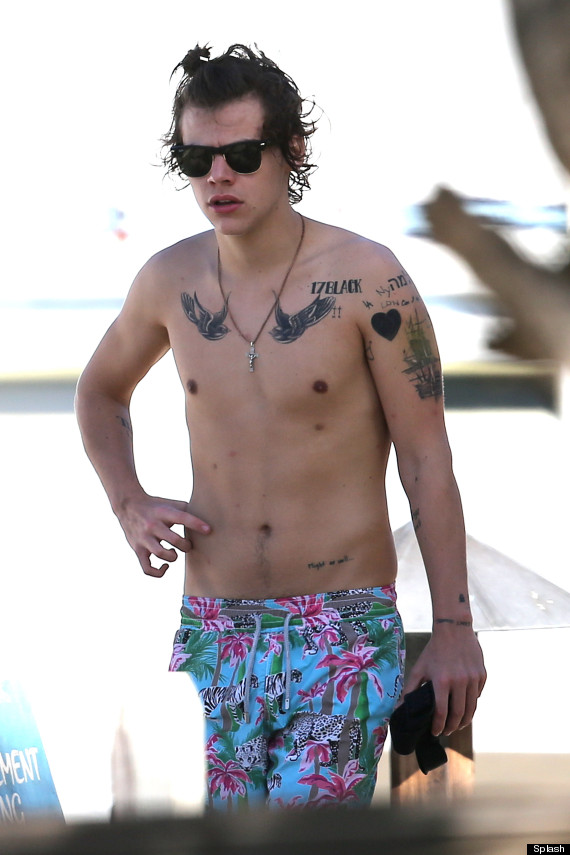 Harry has around 30 tattoos on his body, including two birds on his chest and a ship on his arm.
19 Reasons Why We Love Harry Styles
1. He's got lovely, bouncy curls which we'd love to run our fingers through.

2. He's not afraid of getting naked.

3. He's got a rather nice voice, which he could serenade us with.

4. He was the cutest kid ever - just look at those cheeks!

5. His bromance with Nick 'Grimmy' Grimshaw. We heart a good bit of man love.

6. He scrubs up well in a suit. Yum!

7. He loves animals *melts*.

8. He gave Taylor Swift enough material for about 10 more albums during their relationship.

9. He has tattoos. Lots of tattoos. OK, many are questionable but it just adds to his allure.

10. He loves his mum. Bless!

11. He always gets the best girls (we love Flacko almost as much as Harry).

12. He's part of our favouritest band ever (ok, this week) - One Direction.

13. He's got a filthy mouth.

14. He's got some flashy cars. And a Capri. This is very cool indeed.

15. He's not afraid to make a fool of himself (yes, that is him inside that thing).

16. He's touchy feely. Especially when it comes to his bandmate's bits.

17. He's the Robbie of 1D.

18. He's charitable - 1D are releasing this year's Comic Relief single.

19. He'd be an amazing mate. We are sure of this.