We would love to hear your thoughts on the stories of the day - leave a comment at the bottom of the blog.
22/03/2013 17:28 GMT
Andie MacDowell Attends DouroAzul Luxury Boat Launch With Daughter Andie MacDowell (left) and daughter Rainey Qualley after a press conference at the DouroAzul Headquarters in Porto, Portugal. The Hollywood actress is in Porto to christen the 'Amavida', a new ship in the DouroAzul fleet.
22/03/2013 16:21 GMT
India Lathmar Holi Festival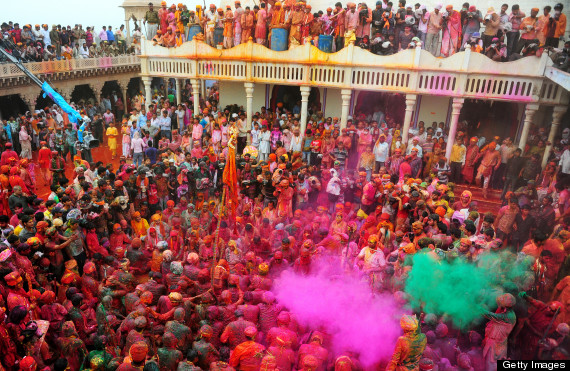 Hindu men and a boy from the village of Nangaon are covered in colored powder as they sit on the floor during prayers at the Ladali or Radha temple before the procession for the Lathmar Holy festival, the legendary hometown of Radha, consort of Hindu God Krishna, in Barsana 115 kilometers ( 71 miles) from New Delhi, India
22/03/2013 15:48 GMT
Mustang Wanted, Ukranian Daredevil, Performs Death-Defying Stunts
You've heard people say, "Don't try this at home." But seriously, this time, you really, really don't want to try this at home (or at the office, or the park, or on your sofa ...). The group of skywalking Russians have nothing on this "real-life Spider-Man." The amateur Ukrainian stuntman, who goes by the name Mustang Wanted, makes a habit out of putting himself in life-threatening situations in order to capture incredible death-defying photos.
22/03/2013 15:20 GMT
Brazilian Natives Clash With Police In Rio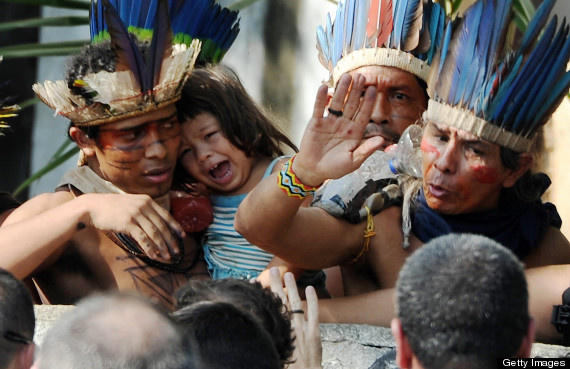 Brazilian natives protest against their eviction by the police from the former Indigenous Museum, next to the Maracana stadium, in Rio de Janeiro, Brazil on March 21, 2013. Indigenous people have been occupying the place since 2006, which is due to be pulled down to construct a parking lot for the upcoming Brazil 2014 FIFA World Cup.
22/03/2013 15:02 GMT
It Just Won't Snow Away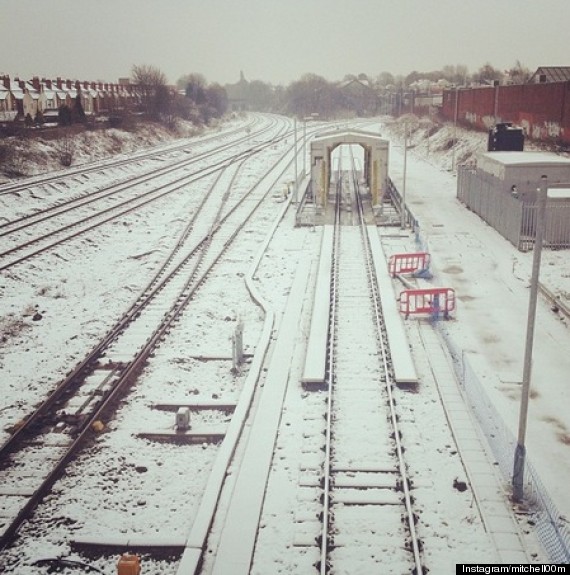 Take a look at HuffPost UK readers submitted snow images in the gallery below....
22/03/2013 14:44 GMT
Playtime! Four-and-a-half month old Asiatic lion cubs Kamran and Ketan play in their new home after being released in their enclosure for the first time for the public to see at Bristol Zoo Gardens
22/03/2013 14:26 GMT
Giraffe Attacks Jeep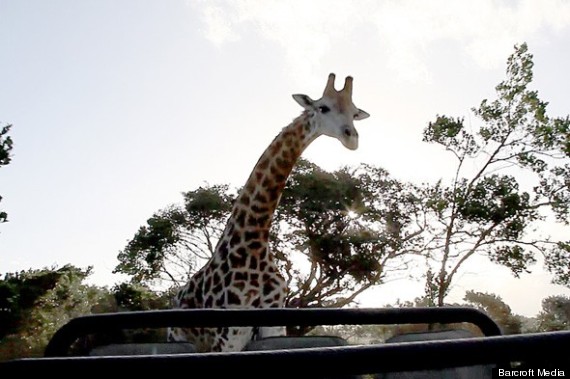 An angry bull giraffe kicks out at a jeep during an attack in the Eastern Cape of South Africa. WELCOME to Giraffe-ic Park. This is the moment a jeep full of terrified safari tourists was attacked by a huge bull giraffe. The two-and-a-half tonne giant chased and kicked the vehicle for two miles - just like the T-rex in hit movie Jurassic Park. The 13-ft male is believed to have had an hormonal imbalance which triggered the raging attack. The dramatic footage was captured by cameraman Rainer Schimpf during a trip to South Africa.
22/03/2013 13:47 GMT
Kate's Well Prepared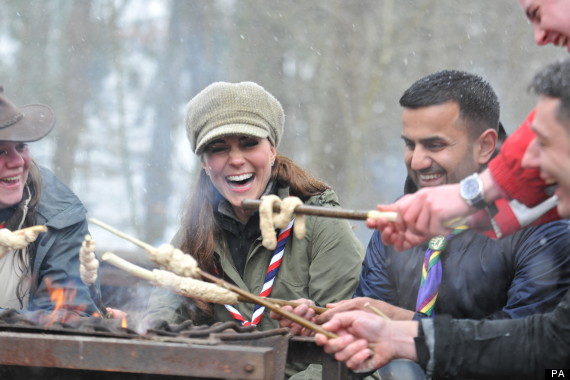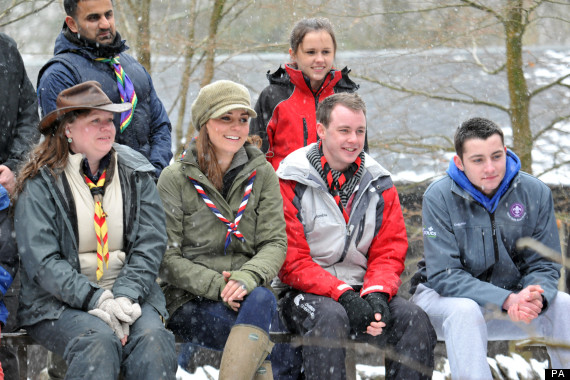 The Duchess of Cambridge showed she was fully prepared when she braved severe weather to visit a Scout camp in the Lake District today. Kate, who is a volunteer in the Scout Association, joined fellow adult volunteers as they trained to work with Beaver and Cub Scouts at the Great Tower Scout Camp near Newby Bridge in Cumbria.
22/03/2013 12:47 GMT
50th Anniversary of Alcatraz Island's Closure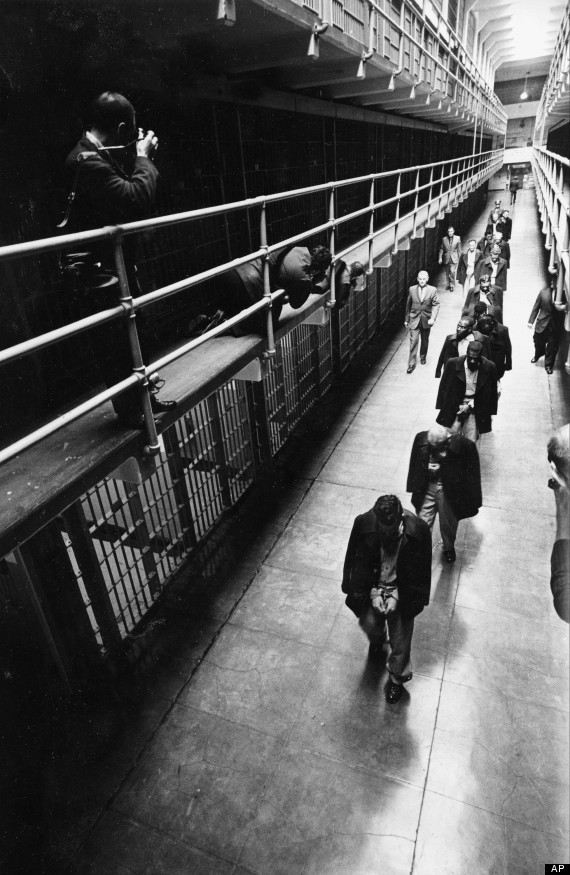 This 1963 image shows the last prisoners depart from Alcatraz Island federal prison in San Francisco. The National Park Service on Thursday celebrated the 50th anniversary of Alcatraz Island's closure as a federal penitentiary with an exhibit of newly discovered photos of the prison's final hours. The new display opened five decades after the last shacked prisoners were taken off the infamous prison in San Francisco Bay that once held the likes of gangsters Al Capone and Mickey Cohen.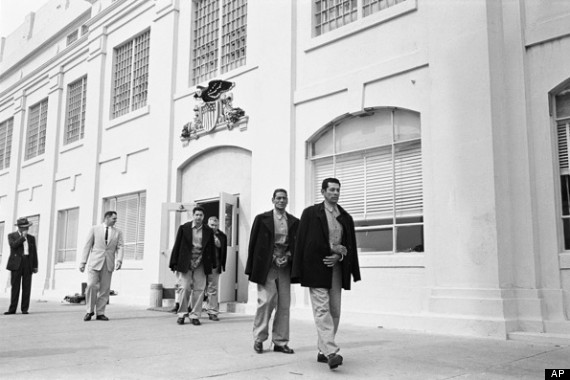 SUBSCRIBE TO & FOLLOW UK DAILY BRIEF