Jeffrey Bush could be heard screaming as the 30ft wide, 20ft deep sinkhole engulfed him in the dead of night in late February.
The 36-year-old's cries woke his brother Jeremy, who vainly rushed to try and save him.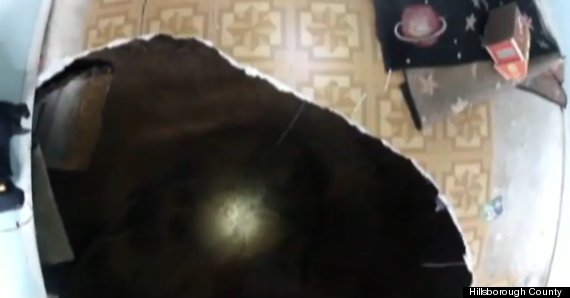 A still from footage of the sinkhole which claimed Jeffrey Bush's life
A camera placed on a pole and extended through a bedroom window has revealed the giant hole, with a spokesman for a sinkhole repair company describing it as "scary". Jeffrey Bush has been presumed dead after the sinkhole opened beneath his bedroom
Jeremy, who was trying to rescue his brother from the still-collapsing hole, was pulled to safety himself by Hillborough County Deputy Douglas Duval.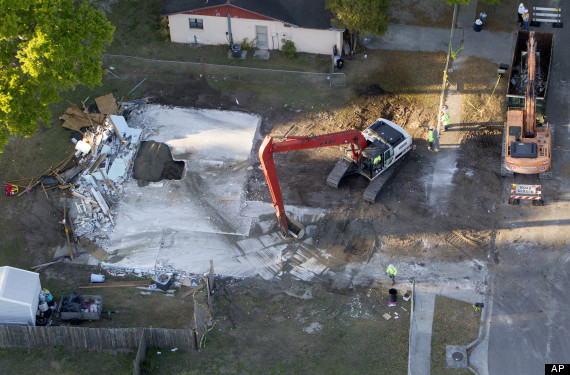 Demolition crews at the scene of the house in Brandon, Florida
Jeremy later told WFTS: "I heard my brother screaming and I ran back there and tried going inside his room, but my old lady turned the light on and all I seen was this big hole, a real big hole, and all I saw was his mattress."
Unease in the area continues after another sinkhole opened between two homes two miles away from the Bush family home. Jeremy Bush weeps as he describes his attempts to rescue his brother to local media
Luckily no one was hurt, WTVT-TV reported. But Florida state geologist Jonathan Arthur has warned more sinkholes are on the horizon.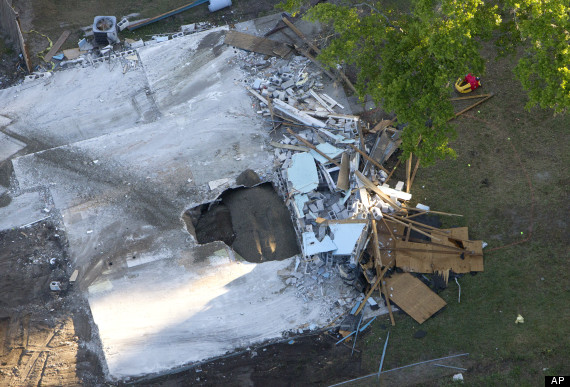 The sinkhole is being filled with gravel and dirt after attempts to retrieve Bush's body failed
Huge sinkhole swallows Florida man
SUBSCRIBE AND FOLLOW
Get top stories and blog posts emailed to me each day. Newsletters may offer personalized content or advertisements.
Learn more