A golfer has survived being swallowed by an 18ft deep sinkhole.
The 43-year-old was winched to safety with a rope, miraculously suffering just a dislocated shoulder in the event. Hank Martinez, top, Ed Magaletta, right, and Russ Nobbe, look into an 18ft deep and 10ft wide sinkhole that golfer Mark Minhal fell in to
Mihal, a mortgage broker, told the Associated Press that while the course is still one of his favourites, he's reconsidering playing there again.
He said: "It'd be kind of strange playing that hole again, for sure." Lucky to be alive: Mihal suffered a dislocated shoulder in the event
She writes of her husband's "excruciating pain" and quotes him as recalling: "It seemed like I was falling for a long time.
"The real scary part was I didn't know when I would hit bottom and what I would land on."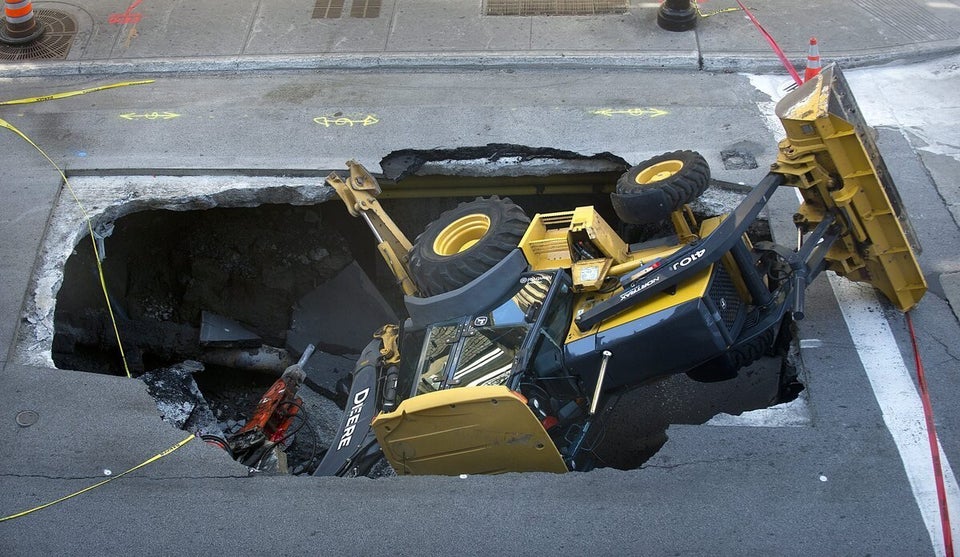 Gigantic Sinkholes
Popular in the Community