Shakira Steps Out With Baby Son As She Promises To Breast Feed Him Until College (PICTURES)
She may be busy being a coach on the US series of 'The Voice' but Shakira was back to her most important role as a mother as she stepped out with baby son Milan yesterday.
The singer and her footballer boyfriend Gerard Pique welcome their first child together four months ago, and mum and son spent some quality time together as she headed out to stock up on baby supplies in West Hollywood.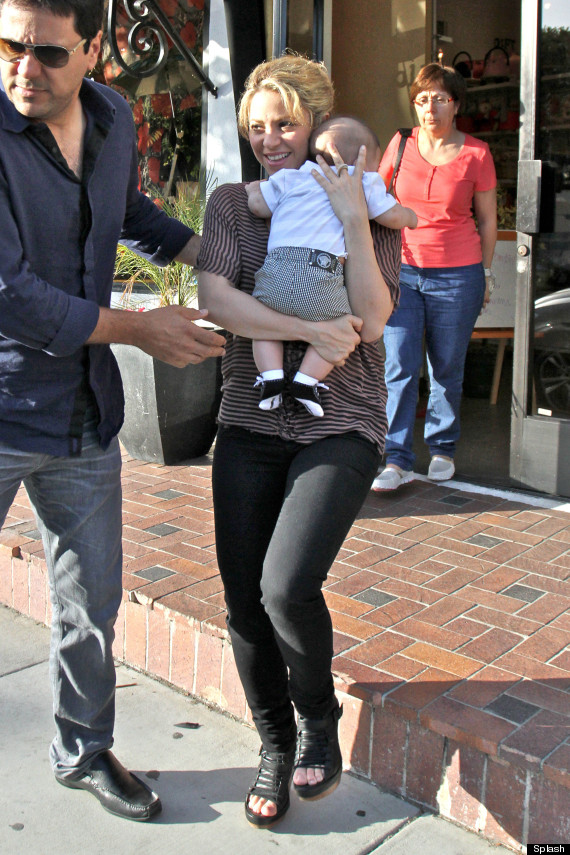 Shakria - who announced she was quitting 'The Voice' after the series concludes next month - has taken to motherhood like a duck to water, and recently revealed she is loving breastfeeding her son.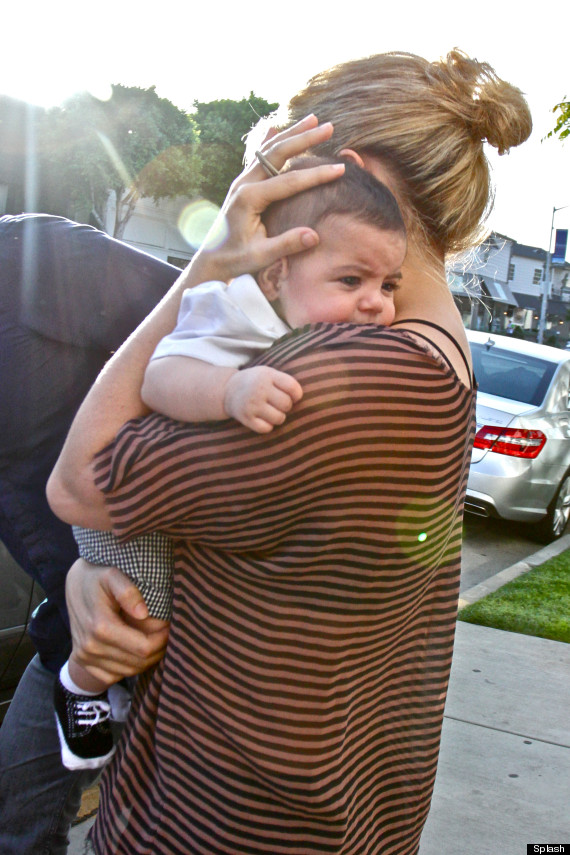 But perhaps someone needs to tell her that you're only supposed to do it for the initial stages of their life, as she told Us Weekly she's planning on doing it until Milian goes to college!
"Breastfeeding has been one of the best experiences of my life," she said.
"I love it! I can't stop! I think I'm going to breastfeed him until he goes to college! I'm hooked!"
We think she's joking.

Who's the mumma? Kate Middleton Who's the daddy? Prince William Baby ETA: 2015 Interesting fact: Oh we don't know... how about the fact that when her bundle of joy is born he or she will become fourth in line to the British throne?!

Who's the mumma? Jacqueline Jossa Who's the daddy? Dan Osborne Baby ETA: 2015 Interesting fact: Jacqueline confirmed that she was expecting Dan's child just months after his son, Teddy, was born.

Who's the mumma? Una Foden Who's the daddy? Ben Foden Baby ETA: 2015 Interesting fact: Una confirmed her pregnancy after it was noticed she wasn't dancing during The Saturdays' most recent tour.

Who's the mumma? Kourtney Kardashian Who's the daddy? Scott Disick Baby ETA: Late 2014 Interesting fact: This will be the stylish reality star's third child, and will become the youngest member of the 'Keeping Up With Kardashian' cast

Who's the mumma? Dawn O'Porter Who's the daddy? Chris O'Dowd Baby ETA: 2015 Interesting fact: Dawn revealed she was pregnant while taking part in the Ice Bucket Challenge.

Who's the mumma? Martine McCutcheon Who's the daddy? Singer/songwriter Jack McManus Baby ETA: February 2015 Interesting fact: Martine revealed to Hello! magazine that she was worried her health issues meant she wouldn't be able to conceive, but confirmed she was pregnant with her first child in 2014.

Who's the mumma? Alicia Keys Who's the daddy? Swizz Beatz Baby ETA: 2015 Interesting fact: The couple confirmed on their fourth wedding anniversary that they were expecting their second child together.