The live-in girlfriend of NSA whistleblower Edward Snowden has written an emotional blog after her lover fled to Hong Kong.
Lindsay Mills, who describes herself as a "pole-dancing super hero", composed a post under the title "adrift" as it emerged her boyfriend has now gone missing.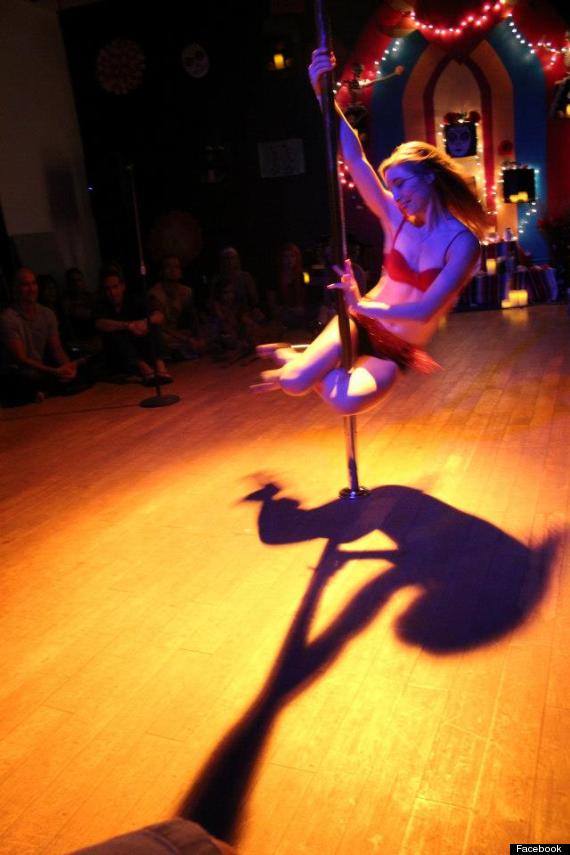 Lindsay Mills during a pole-dancing performance
On Monday she wrote:
"For those of you that know me without my super hero cape, you can probably understand why I'll be refraining from blog posts for awhile. My world has opened and closed all at once. Leaving me lost at sea without a compass. Surely there will be villainous pirates, distracting mermaids, and tides of change in this new open water chapter of my journey. But at the moment all I can feel is alone. And for the first time in my life I feel strong enough to be on my own. Though I never imagined my hand would be so forced. As I type this on my tear-streaked keyboard I'm reflecting on all the faces that have graced my path. The ones I laughed with. The ones I've held. The one I've grown to love the most. And the ones I never got to bid adieu. But sometimes life doesn't afford proper goodbyes. In those unsure endings I find my strength, my true friends, and my heart's song. A song that I thought had all but died away, when really it was softly singing all along. I don't know what will happen from here. I don't know how to feel normal. But I do know that I am loved, by myself and those around me. And no matter where my compass-less vessel will take me, that love will keep me buoyant."
The day before Mills had described herself as feeling "sick, exhausted and carrying the weight of the world".
Former CIA employee Snowden had been in a Hong Kong hotel, but checked out on Monday, the BBC reports.
On Sunday Snowden sensationally revealed himself as the source behind leaks that uncovered secret US government surveillance programmes.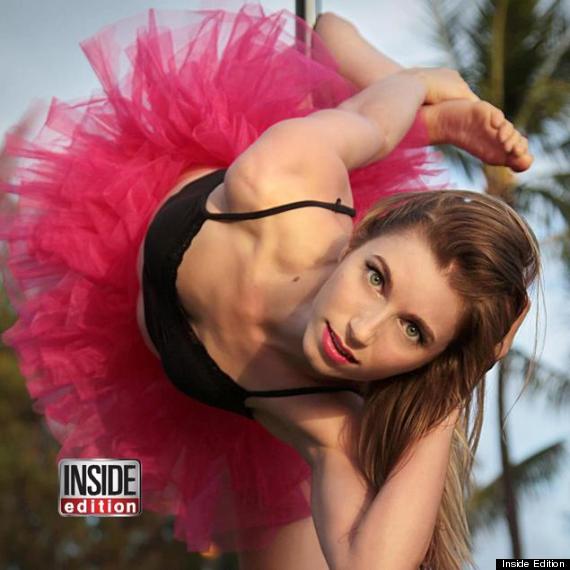 Lindsay Mills (picture courtesy of Inside Edition)
The 29-year-old IT administrator for the defence contractor Booz Allen Hamilton, revealed his identity at his own request.
SEE ALSO: Pardon NSA Whistleblower, Demands Petition On White House Website
Snowden, who fled to Hong Kong leaving Mills behind in Hawaii, told the newspaper he had no regrets about his actions, and said the unconstrained collection of data was destroying civil liberties.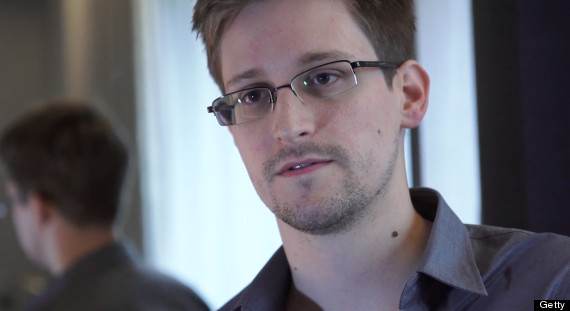 Edward Snowden's whereabouts are currently unknown
He said: "I can't allow the US government to destroy privacy, internet freedom and basic liberties.
"My sole motive is to inform the public as to that which is done in their name and that which is done against them."
He chose Hong Kong as a refuge because of the former colony's "spirited commitment to free speech and the right of political dissent." But the country does have an extradition treaty with the US.
The Top 10 Whistleblowers
Mark Felt, the former FBI second-in-command revealed himself as "Deep Throat" 30 years after he helped The Washington Post unravel the Watergate scandal.

Bradley Manning is charged with indirectly aiding the enemy by sending troves of classified material to WikiLeaks. He faces up to life in prison.

Daniel Ellsberg is a former United States military analyst who, while employed by the RAND Corporation, who leaked the Pentagon Papers, a top-secret Pentagon study of US government decision-making in relation to the Vietnam War, to The New York Times and other newspapers. He has called Edward Snowden, the man behind the NSA Prism leak, a "hero".

GCHQ whistleblower Katharine Gun is a former translator who leaked top-secret communications from the US sent prior to the 2003 invasion of Iraq. She was cleared at the Old Bailey following a charge under the Official Secrets Act was dropped after the prosecution said it would offer no evidence against her. During the press conference she urged others working in the intelligence services to leak information if their consciences told them to.

Nuclear whistleblower Mordechai Vanunu is a former Israeli nuclear technician who revealed details of Israel's nuclear weapons program to the Sunday Times in 1986. Vanunu was captured by Mossad after being lured to Italy by a "honeytra" and convicted in a closed doors trial. Vanunu spent 18 years in prison, including more than 11 in solitary confinement.

Former FBI agent Coleen Rowley pushed the US government to act on information about a suspected terrorist training at an Eagan, Minnesota flight school

Jeffrey Wigand is the former vice president at Brown & Williamson who sensationally claimed that the cigarette company intentionally manipulated its tobacco blend to increase the amount of Nicotine in cigarette smoke. Wigand claimed that he was subsequently harassed and received anonymous death threats. He was portrayed by Russell Crowe in the 1999 film The Insider which also stars Al Pacino.

Peter Buxtun was the whistleblower responsible for ending the shocking Tuskegee syphilis experiment. A social worker and epidemiologist in San Francisco, he interviewed patients with sexually transmitted diseases; in the course of his duties, he learned of the Tuskegee Experiment from co-workers, a study which monitored the natural progression of untreated syphilis in rural African American men who thought they were receiving free health care from the US government. In 1972, Buxtun leaked information on the Tuskegee Experiment to Jean Heller of the Washington Star. It became front-page news in the New York Times the following day.

Former New York City Detective Frank Serpico testified against police brutality and corruption in the city. Police officers were encouraged to turn a blind eye to wrongdoing within their ranks and never question authority, or else face harassment by peers and punishment by superiors.

Murray is a former UK ambassador to Uzbekhistan, who accused the Karimov administration of human rights abuses, a step which, he argued. After complaining to the Foreign Office about the abuses and evidence gained via torture, which he described as "selling our souls for dross" Murray was subsequently removed from his ambassadorial post in 2004. Murray is now a political campaigner and author, who recently hit headlines again last year for naming the alleged rape victim in the Julian Assange sex assault case, live on Newsnight.