As if we needed another reason to love chocolate anymore than we already do, a new dark chocolate which helps protect your heart could be on sale imminently.


MORE ON HUFFPOST UK:

Best Foods For Your Heart (Including Oil)

Heart Attacks: All You Need To Know About Symptoms, Risk, Prevention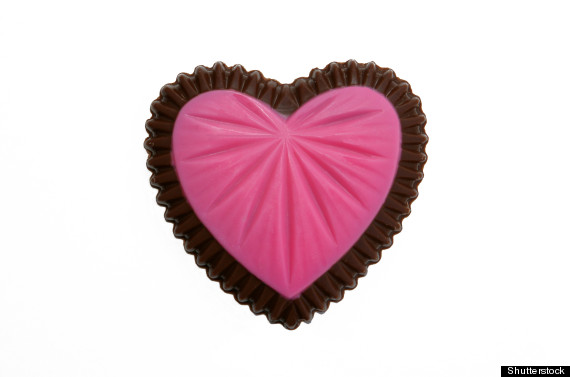 Test show that Acticoa, made by chocolatier Barry Callebaut increases the elasticity of blood vessels by up to 2%, reported The Daily Mail. This means blood flows more easily, which in turn can help prevent heart attacks.
Even before the tests, chocolate has (sort of) been accepted as being good for the heart - specifically dark chocolate because it contains the highest amount of flavanoids which are an antioxidant, that in turn protect the body.
Some sceptics however say that the high fat and sugar content in most chocolate greatly outweigh any benefits it may have.
A spokesman for the company, Marijke De Brouwer said: "This is not about artificially adding a nutrient – it is about preserving what is already present in cocoa."
The Daily Telegraph reported Richard Hurrell, Professor of Human Nutrition at the Swiss Federal Institute of Technology, as saying: "There is quite a lot of evidence that cocoa flavonols have a positive effect on the blood flow."
Barry Callebaut has a 7,500 strong workforce in 26 countries and supplied chocolate bigwigs like Cadbury and Thorntons.

Take a look at the top 10 foods to boost your heart:

Loading Slideshow
Vegetable oil

Linoleic acid is essential to keep your heart healthy, so try to consume between two to four teaspoons a day.

Tomatoes

Tomatoes are great for brightening the skin but more importantly, the <a href="http://articles.timesofindia.indiatimes.com/2012-02-25/diet/29773716_1_olive-oil-bad-cholesterol-healthy-heart" target="_blank">food also acts as a blood purifier.</a> It also contains lots of Vitamin K, which helps to prevent hemorrhages.

Oats

Oats contain a soluble fibre called beta glucan, which helps bring down cholesterol levels, particularly LDL which is the worst type of cholesterol.

Avocado

It's packed with the 'good' type of fat - monounsaturated - and lowers LDL levels (bad cholesterol that increases the risk of heart disease) while raising HDL cholesterol levels in your body. HDL cholesterol prevents your arteries from getting clogged.

Soy

Edamame is the yummiest form of soy, and it's a great source of protein to replace red meat which can be high in bad cholesterol and saturated fat.

Salmon

Omega 3-fatty acids are great for lowering blood pressure, reducing blood clotting and boosting your immunity. According to <a href="http://www.mayoclinic.com/health/omega-3/HB00087" target="_blank">The Mayo Clinic</a>, each one to two servings a week can reduce the risk of heart disease.

Blueberries

All dark berries are good for the heart, but blueberries in particular can help widen arteries, <a href="http://healthyliving.msn.com/diseases/heart-and-cardiovascular/6-healthiest-berries-for-womens-hearts#3" target="_blank">which helps blood to flow smoothly, preventing blockages</a>.

Chickpeas

Chickpeas (as well as kidney beans) are an excellent source of omega-3 fatty acids - a good alternative to fish for vegetarians.

Spinach

Rich in iron, spinach isn't just a good heart disease preventative, it can also help your recovery if you do have a heart attack. It contains <a href="http://www.dailymail.co.uk/health/article-493290/Spinach-helps-survive-heart-attack.html" target="_blank">a lot of nitrite</a> which aids recovery.

Almonds

Like olive oil, almonds are a good source of healthy fat and is rich in omega-3 fatty acids. Scatter some over your yogurt in the morning - do not eat the whole bag!