After months of speculation, Gary Barlow has confirmed he is leaving 'The X Factor', with Simon Cowell being lined up as his replacement.
Gary make the announcement during the first live show of the series on Saturday night, drawing audible gasps from a shocked studio audience.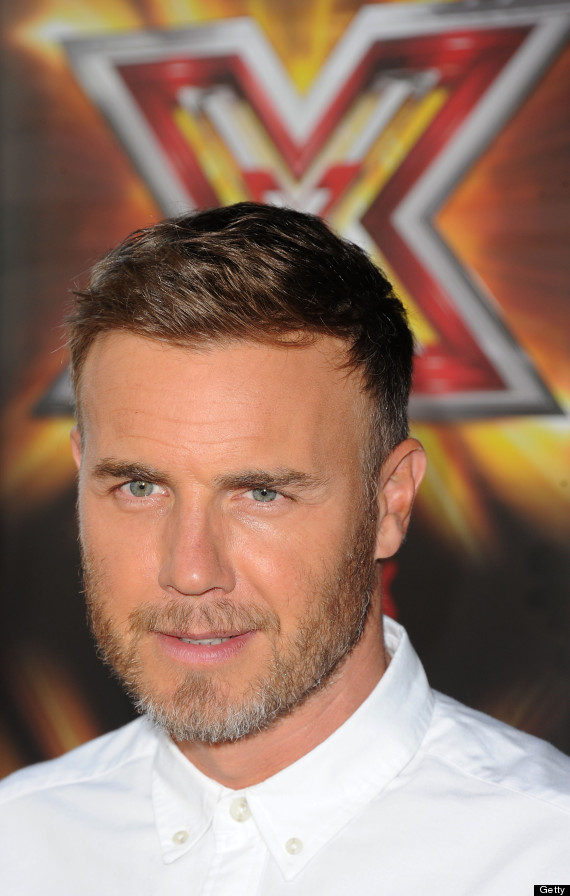 Gary Barlow
When the Take That singer's three-piece group Rough Copy closed the show with 'In The Air Tonight', Gary told them: "I'm so glad for my last year on the show, I get to mentor you."
He later expanded on his decision to quit the show in a statement issued on the show's official website.
"I've had an amazing time on 'X Factor' these past three years. A show like this needs to stay fresh and exciting so it's a great opportunity for someone to come in and take the show past its incredible ten year anniversary," he said.
"Next year is looking to be a very busy year for me and 'The X Factor' is a full time job so it felt like the right time to hand over the baton. I've loved being a part of the show and have met and worked with some fantastic people but most importantly, more than ever, I want to go out with the winning act this year. Come on the groups!"
According to The Sun, Simon Cowell is set to return to the panel, in a potential new £50m deal.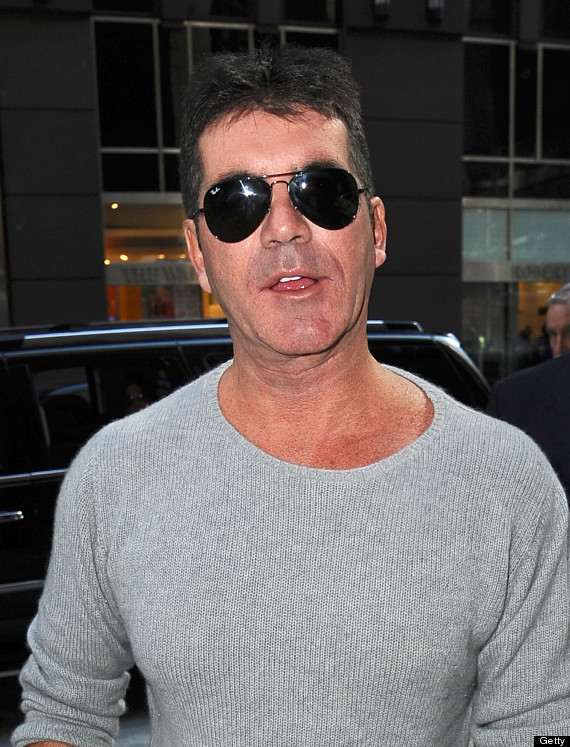 Simon Cowell
An official announcement is not expected to be made until the future of the US version - which Simon launched after quitting the UK show back in 2010 - is decided, after receiving its lowest ratings ever this series.
A source told the paper: "Simon has done everything he can to make the American version work.
"But the UK show is the biggest X Factor in the world and he'd love to be back."
The insider added that Simon is desperate to persuade Cheryl Cole to return to the show as part of his comeback.
AGE: 35 LOCATION: Leicestershire OCCUPATION: Prison Officer Sam works as a prison officer and lives in Leicestershire with her husband and their two young children Tommy and Brooke. When at work, Sam often finds herself singing when she is walking down the corridors. Previously, she has worked on cruise ships and has also performed at festivals. Having devoted the past few years to her family and her job, Sam feels that this is her time to pursue her dream and to do something for herself for once. Sam wowed the judges in her room audition with her rendition of Beyoncé's Listen and lived up to her promise with a rousing arena and Bootcamp audition.

AGE: 17 LOCATION: South London OCCUPATION: Student, studying her A Levels Music is something that has always been close to Hannah's heart after she lost her father when she was only 9 years old: he was her musical inspiration and initially got her into music by introducing her to artists such as Ella Fitzgerald, Lauren Hill and Anita Baker. For Hannah this competition is all about the music and soul, rather than the fame. She started singing in her local church and this is where people urged her to pursue a singing career as they all noticed her shining talent. At the moment, Hannah is studying for her A Levels and has a part time sales assistant job in Greggs the bakery. Hannah wowed the judges with her emotional rendition of Emeli Sande's 'Read All about It' in her room audition. She currently lives in temporary accommodation for young adults following a difficult relationship with her mother at home. Since doing The X Factor Hannah feels as though the competition has brought her and her mother close together again and she hopes to go far in the competition.

AGE: (left to right) Josh (20), Connor (19), Thompson (22), Matt (25), Jay (19) LOCATION: East London OCCUPATION: Connor (Bartender), Matt (Bartender), Jay (Waiter), Josh (Bartender), Thompson (Sales Assistant) Despite the five boys having previously lived together in a cramped, shared house in East London where three of the boys shared one room and the other two shared another, the boys still feel as though they were 'living the dream'. The boisterous, five best friends' ultimate dream is to win The X Factor, take over America and then hopefully get their own bedrooms with bed-frames for their mattresses. They describe their music as 'dirty feel good pop' and the boys impressed in both their auditions, with Louis saying after their arena audition that it reminded him of when he saw Take That for the first time. In the lead up to Judges' Houses, Kingsland found themselves rehearsing so much that they lost their jobs. The group cannot emphasise enough how this competition really is 'all or nothing' for them, especially as they have now lost their house and will be forced to go back to their respective homes and families if this doesn't work out.

AGE: 19 LOCATION: Guisborough OCCUPATION: Morrison's sales assistant Abi feels doesn't feel as though there a lot of opportunities in terms of music where she lives in the small town of Guisborough, so she has been doing some gigs at local venues in preparation for her audition. She knows last year's X Factor winner James Arthur as a result of them both living in the same area and performing together at local gigs and jam nights. Abi lives at home with both her mum and dad and says that her dad is her number one fan who takes her everywhere; he is her 'best mate'. At the moment, she works as a sales assistant in the food store Morrison's but finds it really 'boring'. Abi writes her own songs and also enjoys playing the guitar and piano. She wowed the judges at the arena audience with a self-penned song about heartbreak. During her arena audition Abi broke down after she sang about a boy who had broken her heart. The young couple have since reunited but an emotional Abi has continued to deliver sensitive and expressive performances which have captured the judges and audiences a-like.

AGE: 16 LOCATION: Gravesend, Kent OCCUPATION: Was due to start college in September to study Musical Theatre After originally being part of singing duo Silver Rock, the judges decided to split the two girls up in the room auditions and put both Tamera and Jerrie Dila in the girls' category as they felt the girls had no chemistry together. The duo only met a short time prior to their audition and had only rehearsed twice together before they auditioned for the show. During her arena audition Tamera struggled to remember all the lyrics to the song, but still managed to wow the judges with her vocal range and with the support of a roaring crowd, she made it through to Bootcamp. At Bootcamp, Tamera fought for her place at Nicole's Judge's House in Antigua where she impressed both Nicole and guest mentor Mary J.Blige with her powerful voice. Tamera is 16 years old and lives with her mum and two siblings in Gravesend. Her dream is to be an international pop star and tour the world.

AGE: 19 LOCATION: Essex OCCUPATION: Barman Essex charmer, Sam Callahan, works part time as a bar man in his local area, but his main focus has always been on music as that is where his passion lies. He attended Theatre School when he was younger and has also been part of various bands until deciding to go solo earlier this year. As he embarks on the live shows as a solo artist he knows that he has the backing of friends District 3 and Union J. Sam supported both X Factor bands on a number of gigs in Scotland and enjoyed a solo tour of schools up and down the country earlier this year. Not only is Sam a talented singer, but he also does acrobatics as a hobby in his spare time. He says that music is his life and his dream is to play gigs like Robbie Williams at Knebworth.

AGE: 26 LOCATION: South Norwood, London OCCUPATION: University student Lorna believes that she has star quality and aspires to be as big as Mariah Carey and Beyonce. She dreams to sell millions of records and wants to show the world what she's made of. Lorna currently goes to university and is studying business finance. Previously, when Lorna sang she had an alter ego that goes by the name of Luscious, allowing her to feel more confident on stage when she performed; however this time she is just being herself. She lived in Jamaica for two years and in 2010, where she took part in the islands, 'Tasty Talent' competition where she walked away with a grand prize of £8000.

AGE: 17 LOCATION: Devon OCCUPATION: Student Music has always been an enormous part of Luke's life. He has fluttered between part time jobs but has always made sure that he prioritises his gigging. He has a very distinctive look with his quirky style and dreadlocked hair which has remained unwashed for 9 months. To keep his look going strong Luke showers with a shower cap on and only washes his hair in the sea! His friends now nickname him Mogli from The Jungle Book and Nicole [Scherzinger] said that he is 'a diamond in the rough'. Luke got a huge reaction at his arena audition, where Gary said 'get used to it, this is your future.' At judge's houses, Luke sang Cannon Ball by Damian Rice which is an extremely emotional and meaningful song for him as he sang it to his grandpa before he passed away. His ultimate dream is to headline Glastonbury and play at Madison Square Gardens.

AGE: (Left to right) - Jeanette (21), Rielle (16), SeSe (22), LOCATION: SeSe (London), Jeanette (Romford Essex, originally from South Africa), Rielle (Manchester) OCCUPATION: SeSe (Full time mum), Jeanette (Beauty consultant), Rielle (Student) Newly formed urban girl band Miss Dynamix originally auditioned separately. SeSe was part of the group Dynamix with two other fellow band members, and Jeanette and Rielle auditioned separately in the girls' category. The judges saw something special in each of them and thought that they were far too talented to let slip from the competition, so Gary decided to put them together at the end of Bootcamp. Despite only being together for 8 hours, the girls blew the judges away in their Bootcamp audition with their rendition of We Found Love by Rhianna and they stole a seat from Tenors of Rock in the last stage of the competition. In preparation for the Judges' Houses the girls all moved into SeSe's house, even sharing a bed, and they all agreed that the transition from solo artists to a band has been 'really easy and fun' and they 'laughed so much together'.

AGE: 16 LOCATION: Motherwell OCCUPATION: Student Nicholas has been singing since he was three years old. He gigs in local venues where his roadie dad loyally follows him around and helps him to set up. Nicholas spends the money that he earns on new equipment. He is from a quiet area in Scotland where there isn't much room for opportunity in the music industry. Nicholas has waited all his life to audition for The X Factor and wants to give back to his parents after their constant support of his singing. Louis told him after his first audition he would have given his performance 10 out of 10. Nicholas is really enjoying the audition process and for now all he can think about is the live shows and not wanting to go home. Like most other boys Nicholas enjoys playing football.

AGE: (left-right) Kaz (24), Sterling (25) and Joey (27) LOCATION: Croydon OCCUPATION: Sterling (unemployed), Joey (Sales Assistant in New Look), Kaz (Carpenter) Sterling, Joey and Kaz have been in band Rough Copy for five years after Kaz put them together. They now live together in a three bedroom house in Croydon where they rehearse and create music all day long. Rough Copy made it through to Judges' Houses last year but had to pull out when Kaz was unable to travel due to visa issues. They re-entered the competition this year in the hope that Kaz's visa issues could be resolved. However when it looked like they wouldn't be sorted in time for this year's Judges' Houses, the group decided to continue as a duo with Kaz leaving the competition. Kaz was visibly emotional and proud when Sterling and Joey secured their seat and a place in Gary's final 6 at Bootcamp. After winning a place in the live shows on the basis of their strong performance at Judges' Houses as a duo, Gary felt that the band would be better if they were reunited as a three piece for live shows. Kazeem was recently told that he was being given a second chance to perform with the boys as a trio in the live shows much to his and his band-mates' delight. As well pursuing their own dream of musical stardom, the boys also teach the art of music to underprivileged youngsters. Having grown up in difficult areas themselves, the boys hope to show young people that a better life can be achieved if they are prepared to work hard and follow their dreams.

AGE: 34 LOCATION: Devon, Farringdon OCCUPATION: White van driver (delivers car parts) Single mum Shelley lives in a small village in Devon with her seven year old daughter Madeline. She has been a van driver delivering car parts for 15 years and does various gigs at weddings and birthdays. She also does mini performances in her back garden for her daughter and all of her friends. Sadly, Shelley split from her fiancé last year, but since then has re-formed her image by losing weight, changing her hair style and ditching her glasses. Shelley made it to Bootcamp in both 2008 and 2012 and this year she wowed the judges and the audience in her arena audition getting a standing ovation from both. Shelley feels that the pressure is on for her to continue doing well, in order to change hers and her daughter's life for the better.
Top 20 'X Factor' Moments
2010: Friends Abbey and Lisa, AKA *coughs* Ablisa, came to blows onstage but not before murdering Shayne Ward's 'That My Goal' and asking Natalie Imbruglia who she was. Who needs enemies etc, etc

2012: Hysterical crying, collapsing to the floor, wailing... Rylan Clark's reaction to the news Nicole Scherzinger was taking him through to the live shows was TV gold.

2010: You don't have to be a professional lip-reader to work out what that naughty little scamp Harry Styles whispered into Matt Cardle's ear after he won the final in 2010. Tut tut.

Nicole Scherzinger: All of her.

2010: Cheryl Cole declared that Cher Lloyd was 'reet up her street' when she auditioned in 2010 - and after 37million views on YouTube, it seems she's not the only one.

2008: Alexandra Burke is crowned the winner of the 2008 series after a show-stopping performance of 'Listen' with her hero, Beyonce. Spine-tingling stuff that had us (and Alexandra) welling up.

2012: Tulisa was left speechless when Gary brought up her 'fag ash breath' during one of the live shows. We bet that doesn't happen very often.

2011: Lady Gaga runs on stage to embrace Marmite act Kitty Brucknell. Totes emosh.

2010: Cheryl and Dannii refuse to clap and aim their very best death stares in Jay Kay from Jamiroquai's direction after he slated them in the press ahead of his performance on the show. Two words: don't mess.

2012: Gary Barlow goes all diva on our asses as he storms off the live show in disgust at Rylan Clark going through to the next round over his act, Carolynne Poole. Remember her? Exactly.

2010: Justin Bieber tries his luck with Cheryl Cole. Fails.

2012: Pink-a-like Zoe Alexander throws the mother of all tantrums following her audition. We're still quaking behind our sofa. Brrrrrr.

2009: Calvin Harris enjoyed Jedward's rendition of the Queen classic 'Under Pressure' so much that he invaded the stage. With a pineapple on his head, natch.

2011: Alexandra Burke introduces the phrase 'ok.com' to the nation. Nation cringes.

2010: Whitney Houston put in a memorable performance back in 2010 - for all the wrong reasons. She started to sing 'Million Dollar Bill' in the wrong place, struggled through the performance and then suffered a major wardrobe malfunction when her bra strap came undone. Not her finest hour.

2012: Geri Halliwell vs Gary Barlow, AKA Barking vs Boring.

2011: Before Nicole Scherzinger brought new levels of camp to the show, there was Kelly 'who knew you were doing uptempo, owww' Rowland. J'adore.

2009: Lady Gaga sings 'Bad Romance' drressed as mad bat woman in a bath. As you do.

2011: Robbie 'does a Sinitta' as he helps his Take That mate Gary Barlow at judges houses. Not sure she'd have worn those socks though, Rob.

2010: Cher Lloyd loses it during the Judges' Houses stage of the competition, blaming a throat infection, not that Cheryl Cole seemed to mind - she still put her through to the live shows.
MORE 'X FACTOR'