In a move described as both "brave"and "a terrible PR idea", British Gas decided to host a Twitter Q&A - on the same day it unveiled a 9.2% price hike.
Why? Presumably in an effort to generate the heat lost by people switching their boilers off as they tighten their purse strings across the country.
Suffice to say it went as well as you would expect.
@TheChrisMartin

Chris Martin
6 minutes until the biggest social media car crash in history starts
#AskBG
The company's customer service director, Bert Pijls, aka the man with a job no one would want even if they were facing a winter freezing to death, sat in his presumably comfortably heated office (he was only wearing a shirt) and took what was coming to him.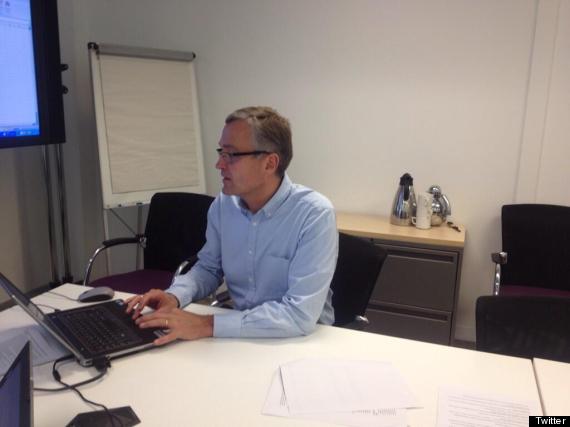 This Burt. We almost feel sorry for him. Almost...
There was the angry:


@AngryBritain

AngryBritain.com
#AskBG
When my elderly relative dies from being unable to afford to heat their home. Will you dispose of the body?
@VoiceofT_Reason

Jane Crow
The conspiratorial:

@MathleticoLewis

Lewis Edmonds
When is the next Cartel meeting?
#AskBG
@theplaguedoc

David
#AskBG
Do you charge The Rolling Stones to use the word "Gas" repeatedly in Jumping Jack Flash?
The advice-seeking:

@arsenalacker

Paul Hanton
@BritishGas
I can only fit 2 jumpers on at a time do you have any ideas how I could put more on ?
#AskBG
@Sweary_Beary

Swear Bear
#AskBG
Slugs! Salt or pellets?
TOP STORIES TODAY
And the beautifully absurd...

@charlielindlar

Charlie Lindlar
Would you rather one horse-sized price hike or a hundred duck-sized price hikes? (Someone had to)
#askBG
@VoiceofT_Reason

Jane Crow
@TooSkool4Cool

Cockney Sam
What does it actually sound like, when doves cry?
#askBG
And of course, there was the verdict:

@hullstephen

Stephen Hull
Ban blood sports. End
#AskBG
now.
@jamesrbuk

James Ball
"Will you pass on the cost savings from firing your social media team to customers?"
#askBG
@ExtraFKawaii

Extra F Terrestrial
#AskBG
on a scale of one to completely bollocksed how do you think this twitter campaign has gone for you?
@sian_boyle

Siân Boyle
But what did Burt have to say? Well, he just ignored all the tough questions and waffled on about "investing", "wholesale costs" and... well "wholesale costs" came up a lot.
So what about the future for British Gas? What do you care, you'll have frozen to death by February...