Prison Officer Sam Bailey has been crowned the winner of this year's 'X Factor'.
The 36-year-old beat Scottish teenager Nicholas MacDonald in Sunday night's live final from London's Wembley Arena after scoring more than a million viewer votes.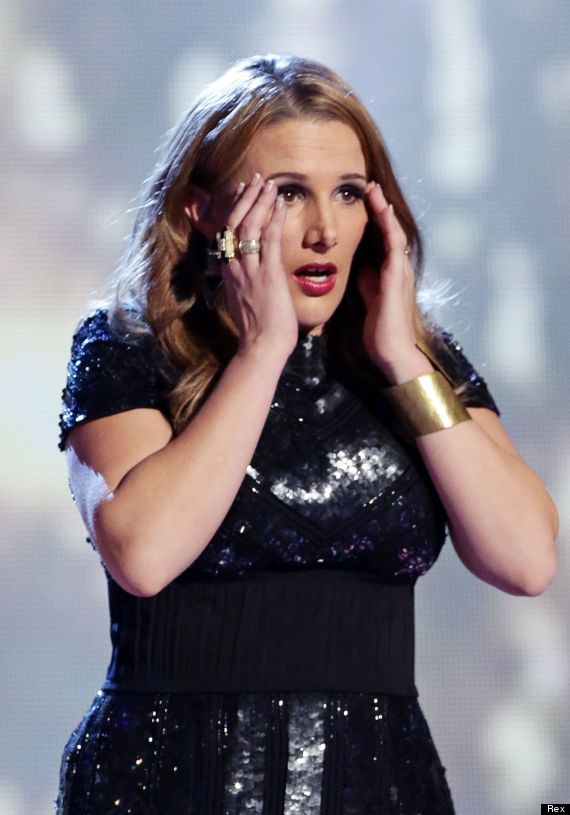 Sam Bailey
Her first single - available to download now - is a cover of Demi Lovato's 2011 US hit, 'Skyscraper'.
Speaking about her win last night, the mum-of-two said: "I'm still in shock but all my dreams have come true tonight.
"I'm overwhelmed by all the support I've received and wish I could thank everyone individually for making this such a special moment for me. I love my single and with the proceeds from it going to such great causes, I really couldn't be happier."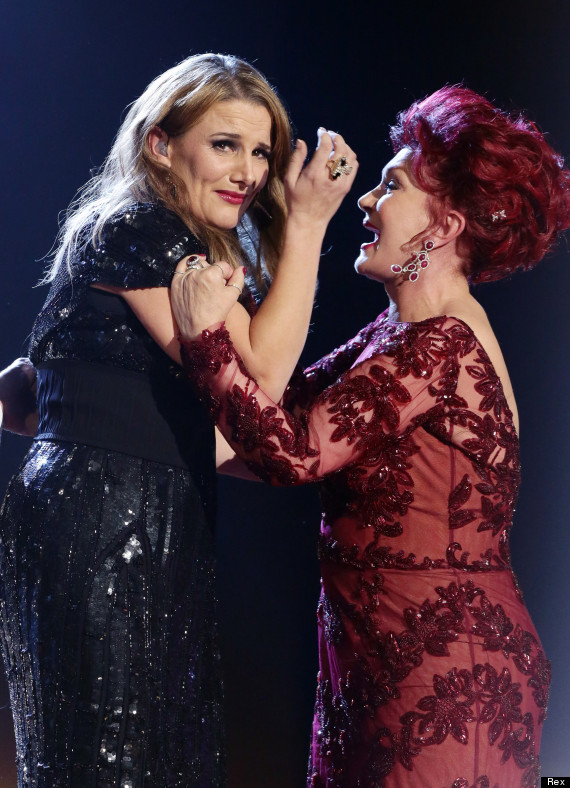 Sam Bailey and Sharon Osbourne
Her mentor Sharon Osbourne said: "I always knew Sam could be our winner and I'm so proud. She represents what The X Factor is all about.
"Skyscraper is such a powerful song and to quote my good friend Lou Lou she has completely made it her own."
Watch Sam's winning performance of 'Skyscraper' below.
MORE 'X FACTOR'
Top 20 'X Factor' Moments
2010: Friends Abbey and Lisa, AKA *coughs* Ablisa, came to blows onstage but not before murdering Shayne Ward's 'That My Goal' and asking Natalie Imbruglia who she was. Who needs enemies etc, etc

2012: Hysterical crying, collapsing to the floor, wailing... Rylan Clark's reaction to the news Nicole Scherzinger was taking him through to the live shows was TV gold.

2010: You don't have to be a professional lip-reader to work out what that naughty little scamp Harry Styles whispered into Matt Cardle's ear after he won the final in 2010. Tut tut.

Nicole Scherzinger: All of her.

2010: Cheryl Cole declared that Cher Lloyd was 'reet up her street' when she auditioned in 2010 - and after 37million views on YouTube, it seems she's not the only one.

2008: Alexandra Burke is crowned the winner of the 2008 series after a show-stopping performance of 'Listen' with her hero, Beyonce. Spine-tingling stuff that had us (and Alexandra) welling up.

2012: Tulisa was left speechless when Gary brought up her 'fag ash breath' during one of the live shows. We bet that doesn't happen very often.

2011: Lady Gaga runs on stage to embrace Marmite act Kitty Brucknell. Totes emosh.

2010: Cheryl and Dannii refuse to clap and aim their very best death stares in Jay Kay from Jamiroquai's direction after he slated them in the press ahead of his performance on the show. Two words: don't mess.

2012: Gary Barlow goes all diva on our asses as he storms off the live show in disgust at Rylan Clark going through to the next round over his act, Carolynne Poole. Remember her? Exactly.

2010: Justin Bieber tries his luck with Cheryl Cole. Fails.

2012: Pink-a-like Zoe Alexander throws the mother of all tantrums following her audition. We're still quaking behind our sofa. Brrrrrr.

2009: Calvin Harris enjoyed Jedward's rendition of the Queen classic 'Under Pressure' so much that he invaded the stage. With a pineapple on his head, natch.

2011: Alexandra Burke introduces the phrase 'ok.com' to the nation. Nation cringes.

2010: Whitney Houston put in a memorable performance back in 2010 - for all the wrong reasons. She started to sing 'Million Dollar Bill' in the wrong place, struggled through the performance and then suffered a major wardrobe malfunction when her bra strap came undone. Not her finest hour.

2012: Geri Halliwell vs Gary Barlow, AKA Barking vs Boring.

2011: Before Nicole Scherzinger brought new levels of camp to the show, there was Kelly 'who knew you were doing uptempo, owww' Rowland. J'adore.

2009: Lady Gaga sings 'Bad Romance' drressed as mad bat woman in a bath. As you do.

2011: Robbie 'does a Sinitta' as he helps his Take That mate Gary Barlow at judges houses. Not sure she'd have worn those socks though, Rob.

2010: Cher Lloyd loses it during the Judges' Houses stage of the competition, blaming a throat infection, not that Cheryl Cole seemed to mind - she still put her through to the live shows.