A university student has been charged with animal abuse after "punishing" her cat by stuffing the poor creature in a jar and then posting a picture of it on Facebook.
The cat can be seen in distress, with its face pushed up against the sides of the jar.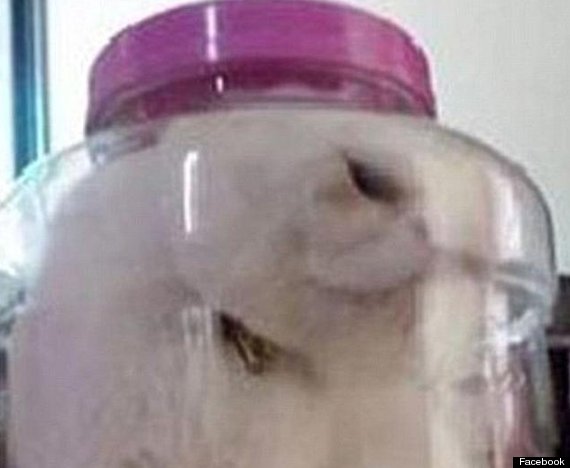 But the woman has refused to apologise, despite the outcry in response to the image.
"I really don't see how it is their place to criticise me without even knowing what happened; they have too much time on their hands."
She added that she put her pet in the jar to experiment with different ways of taking it out with her.
Ms Lin could face up to one year in prison or a fine if she is found guilty of animal abuse.
SUBSCRIBE TO & FOLLOW UK DAILY BRIEF