Matt Cardle has reportedly entered himself into rehab after becoming addicted to prescription drugs.
According to The Sun, the 'X Factor' winner checked into The Priory on Sunday evening to combat an addiction to temazepam and Valium.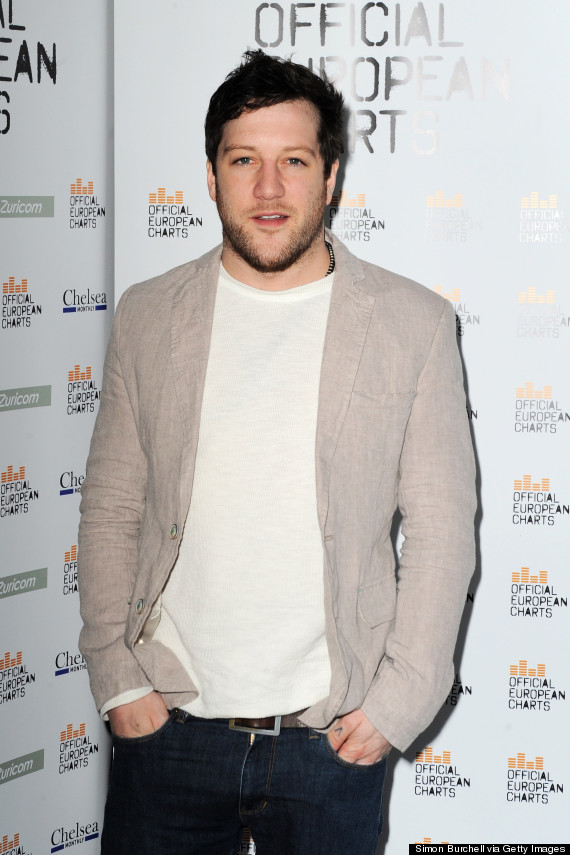 Matt Cardle
A source reportedly told the paper that Matt had been struggling to cope with the stress of making his last two albums independently, after leaving his record label last year.
They added that the singer had allegedly decided to clean up his act on a 28-day programme before the beginning of his UK tour next April.
Matt was guided to 'X Factor' victory by Dannii Minogue in 2010, and has recently been romantically linked to former Spice Girl, Mel C.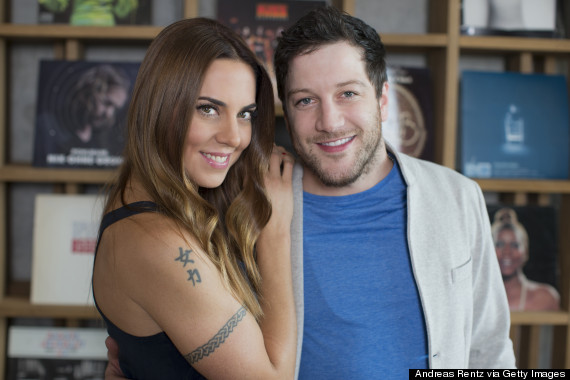 Matt has been romantically linked to Mel C
Earlier this year, he became involved in a war of words with fellow 'X Factor' winner James Arthur.
HuffPost UK has contacted Matt's representative for comment on this story.

Who? Zac Efron Where? Undisclosed When? 2013 Why? Cocaine addiction After reports surfaced that the former 'High School Musical' star had completed two stints in rehab, Zac took to Instagram to thank fans for their support, writing: "Hey guys! Just returned from an incredible trip to Peru with my dad and wanted to thank you all for your support these past few weeks...means the world to me. Love you guys! - Z."

Who? Kelly Osbourne Where? Undisclosed When? On seven different occasions Why? Painkillers Kelly says she finally faced her demons after realising nobody wanted to work with her. "What changed for me was looking around and seeing that nobody liked me or wanted to work with me," she told Cosmopolitan magazine in 2013.

Who? Ben Affleck Where? Promises, California When? 2001 Why? Alcoholism After the actor checked himself into rehab in 2001, his publicist said: "Ben is a self-aware and smart man who has decided that a fuller life awaits him without alcohol. He has chosen to seek out professional assistance and is committed to traveling a healthier road with the support of his family, friends and fans."

Who? Britney Spears Where? Promises, California When? 2007 (amongst other times) Why? Undisclosed Britney has never revealed the reason behind her stints in rehab, which led to her losing custody of her two sons as well as being placed under the conservatorship of her father.

Who? Chris Klein Where? Cirque Lodge, Utah When? 2010 Why?Alcohol The 'American Pie' star checked into rehab for a 30-day alcohol treatment program following an arrest for drink driving - his second in just over five years. He later admitted if he hadn't got sober, 'I would have died'.

Who? Lindsay Lohan Where? Various When? 2007 (three times), 2010 (twice), 2013 Why? Alcohol and drugs After her most recent stay in rehab, Lindsay Lohan told Oprah Winfrey: "I feel whole again. And I have such a desire to want to keep this feeling and stay this way. And I'm willing to do whatever it takes…And I really want to be on set, like, that feeds me."

Who? Philip Seymour Hoffman Where? Undisclosed When? May 2013 Why? Substance abuse After a ten day stint in rehab, the actor told TMZ: "It started slowly with prescription pills, and recently escalated to snorting heroin."

Who? Eva Mendes Where? Cirque Lounge, Utah When? 2008 Why? Anxiety and stress Eva denied rumours that she entered rehab to treat cocaine use. Her rep said that the actress had "made a positive decision to take some much-needed time off to proactively attend to some personal issues that, while not critical, she felt deserved some outside professional support."

Who? Matthew Perry Where? Undisclosed When? 1997, 2001 and 2011 Why? Prescription pills and alcohol After two previous spells in rehab, the former 'Friends' star returned again in 2011 as a proactive measure. He said at the time: "I'm making plans to go away for a month to focus on my sobriety and to continue my life in recovery. Please enjoy making fun of me on the World Wide Web.'

Who? LeAnn Rimes Where? Undisclosed When? August 2012 Why? Anxiety and stress The American singer checked into rehab one day after her 30th birthday, saying at the time: "This is just a time for me to emotionally check out for a second and take care of myself and come back in 30 days as the best 30-year-old woman I can be.
Won by: Steve Brookstein Mentor: Simon Cowell Runner up: G4

Won by: Shayne Ward Mentor: Louis Walsh Runner up: Andy Abraham

Won by: Leona Lewis Mentor: Simon Cowell Runner up: Ray Quinn

Won by: Leon Jackson Mentor: Dannii Minogue Runner up: Rhydian Roberts

Won by: Alexandra Burke Mentor: Cheryl Cole Runner up: JLS

Won by: Joe McElderry Mentor: Cheryl Cole Runner up: Olly Murs

Won by: Matt Cardle Mentor: Dannii Minogue Runner up: Rebecca Ferguson

Won by: Little Mix Mentor: Tulisa Runner up: Marcus Collins

Won by: James Arthur Mentor: Nicole Scherzinger Runner up: Jahmene Douglas

Won by: Sam Bailey Mentor: Sharon Osbourne Runner up: Nicholas McDonald

Won by: Ben Haenow Mentor: Simon Cowell Runner up: Fleur East

Won by: Louisa Johnson Mentor: Rita Ora Runner up: Reggie N Bollie