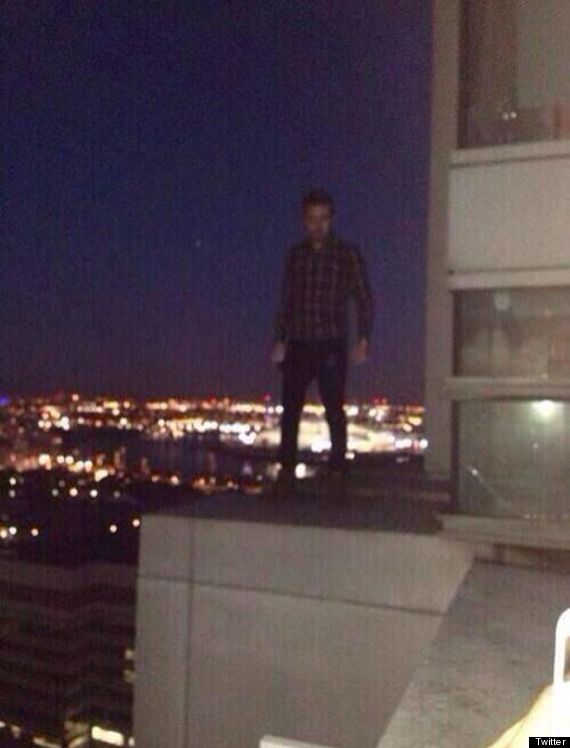 Is it a bird? Is It a plane? Is it the wrong reference? Payne on the balcony
Possibly realising his mistake at revealing his superhero powers in public, Payne tweeted: The mask slips: Bruce Payne
As a result, thousands of girls have now gathered outside Payne's house with placards asking him to save Gotham City - causing him to plead on Twitter:
And ask fans to allow him to return to his quiet life as a singer in the world's biggest boyband:
ON OTHER PAGES:

"OMG! Liam's The Caped Crusader!!!": Fans React On Twitter
Mayor Of Gotham City Pleads With Liam To Help Save Boris Bike Scheme
Lee Ryan Neither Confirms Nor Denies He Was Once In A Boyband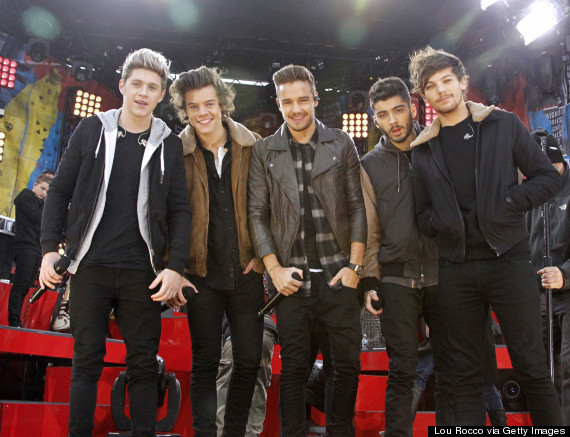 Liam (centre) with his One Direction bandmates The Penguin, The Joker, Robin and Bane
One Direction's Road To World Domination
SUBSCRIBE AND FOLLOW
Get top stories and blog posts emailed to me each day. Newsletters may offer personalized content or advertisements.
Learn more