Liam Payne has apologised to One Direction fans after a photo emerged of him standing on the edge of his balcony at his 34th floor flat.
The pic - which was taken and posted online by one of his friends - sees the 20-year-old standing on a ledge 360ft up at his luxury London home following his bandmate Zayn Malik's 21st birthday bash.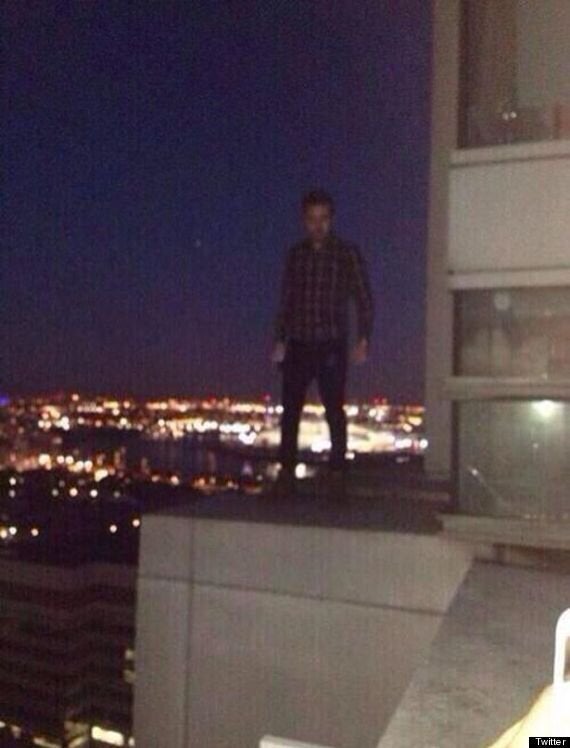 Stupid stunt: Liam Payne has apologised for his actions in this snap
Many frightened 1D fans took to Twitter after seeing the snap, which has since been deleted.
One wrote: "Can you stop giving us heart attacks? You're not really Batman babe."
Another tweeted: "That photo of @Real_Liam_Payneon that balcony really gave me a mini heart attack ... please don't do that again!"
The boybander has since apologised, saying: "You may have seen a photo of me today, taken on top of a building.
"I regret being there and having a photo taken of me. I do not endorse any fans trying to repeat this as it is extremely dangerous.
"It was a stupid and irresponsible thing to do. I am sorry." Andy Samuels suffered third degree burns in the incident.
Meanwhile, Liam has taken to Twitter to plead with fans not to gather outside his flat.
"I know my friends have tweeted a lot of pictures of my house the past few days but can people please stop coming and waiting outside," he tweeted.
"I'd just like to be able to walk outside as everyone does and enjoy time with my friends, not feel bad for not wanting to take a picture.
"Sorry if I've been rude to anyone but I've come to realise if I take one picture more people keep coming everyday xxx hope everyone's good," he added.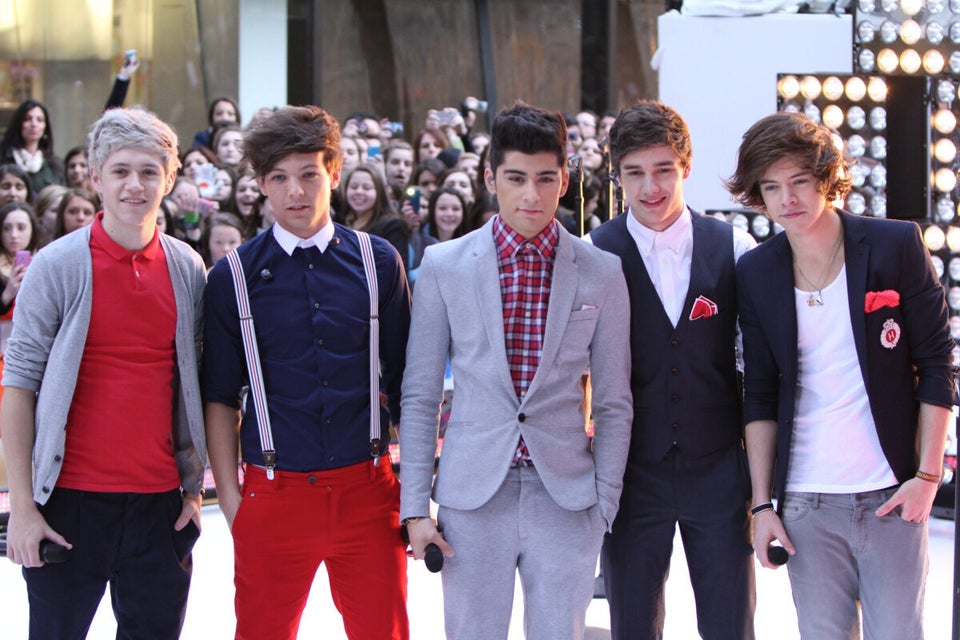 One Direction's Road To World Domination