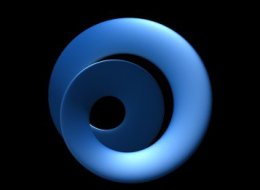 Google has bought a British artificial intelligence start-up for a reported $400 million.
As reported by Recode, the search giant purchased UK-based DeepMind, apparently with the aim of improving its ability to deliver targeted advertising to users.
DeepMind was founded by neuroscientist and chess prodigy Dennis Hassabis - once called "the best games player in history" - with Shane Legg and Mustafa Suleyman.
The company, which apparently has a team of about 50 people and has raised more than $50 million in funding since being founded in 2012, describes itself on its website as:
"A cutting edge artificial intelligence company. We combine the best techniques from machine learning and systems neuroscience to build powerful general-purpose learning algorithms."
Google has not commented on the price paid, and DeepMind has made no statement.
The purchase comes amid a recent flurry of similar acquisitions by Google, who recently bought the military robot company Boston Dynamics and the internet-connected tech company Nest.
Creepiest Android/Robot Videos
Meet Jules, the newest and most realistic humanoid robot yet from David Hanson and the team at Hanson Robotics.

A robot that looks just like its creator (www.newscientist.com).

Engineers at Kagawa University in Japan are developing a talking robotic version of the human mouth: To enable the robot's speaking abilities, engineers at Japan's Kagawa University used an air pump, artificial vocal chords, a resonance tube, a nasal cavity, and a microphone attached to a sound analyzer as substitutes for human vocal organs.

ACTROID-F in AIST Open Lab 2010.

Robot modeled after Albert Einstein. Einstein mimics the facial expressions he detects in others. Smile at him, and he'll smile back.

Cybernetic human dance demo in DCEXPO, 2010.

Humanoid face created by Hanson Robotics (www.hansonrobotics.com). Robotics scientists at Hanson previously created animatronic puppets for Disney studios.

Animatronic baby mechanism for anonymous TV series. Built by Chris Clarke for CNFX Workshop.

Taiwanese Kissing Robots (NTUST Robot) were exhibited in AutoRob2009 in Gwangju, Korea. They were developed by Prof. Chyi-Yeu Lin's research team in National Taiwan University of Science and Technology.

Robot girl with silicone skin.