They've been quiet in the weeks since Kiev became a warzone and Prime Minister Viktor Yanukovych was toppled, but topless protests Femen, who originate from Ukraine, are back. With a vengeance.
These dramatic images show members of Femen, protesting against the Russian occupation of Ukraine's Crimea, outside the Autonomous Republic building in Simferopol, the regional capital.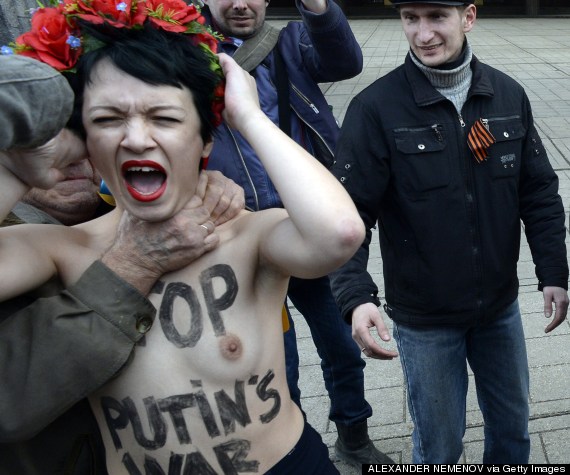 A man strangles a topless activist of the Ukrainian women movement Femen "Femen" women's rights activists protest against the war in front of parliament building in Simferopol
With slogans daubed on their bare chests, saying 'Stop Putin's War', the protesters wrestle with security guards at the Parliament.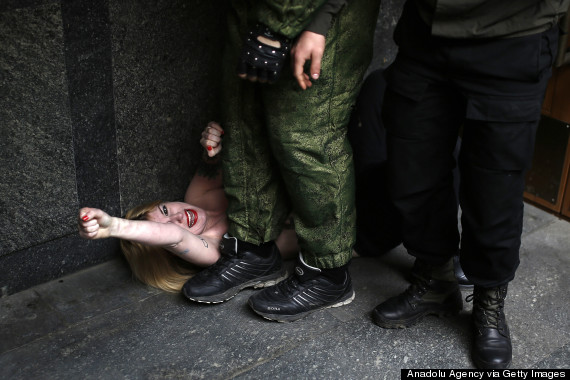 A woman, member of FEMEN, protest against the Putin's politics outside the Crimean Autonomous Republic building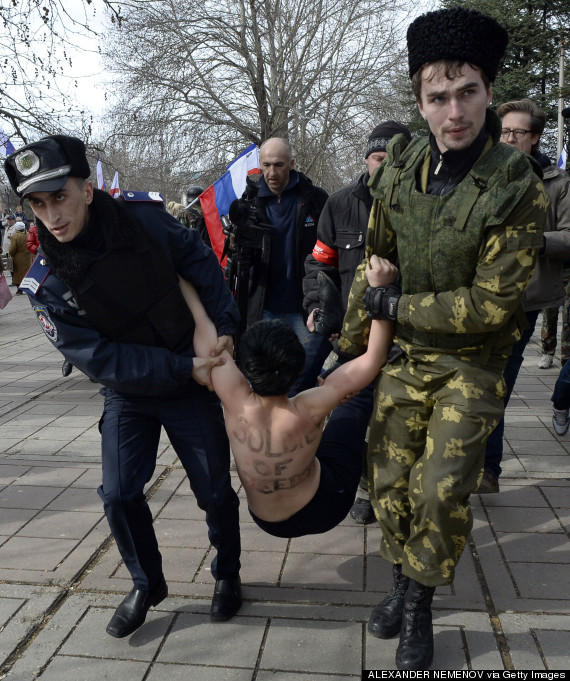 A Ukrainian police officer and a pro-Russian volunteer detain a topless activist
The feminist group are famed for their anti-Putin activities. Last April, Femen co-founder Alexandra Shevchenko and four other Femen protesters rushed Putin and German Chancellor, Angela Merkel, at a trade fair in Hanover.
After the incident Putin told a press conference he "liked" the protest and that they had helped to promote the trade fair.
SUBSCRIBE TO & FOLLOW UK DAILY BRIEF