A 22-year-old woman — who was gang raped in November 2013 — was kidnapped from her house and allegedly gang raped, strangled, and dumped in a field despite having police protection.
The two armed police officers in charge of protecting her at her home are said to have been eating dinner when a group of men stormed into the house and took the woman away.
The officers went to investigate the commotion, but went back inside to put their shoes on, according the Times of India. The men had escaped with the woman by then.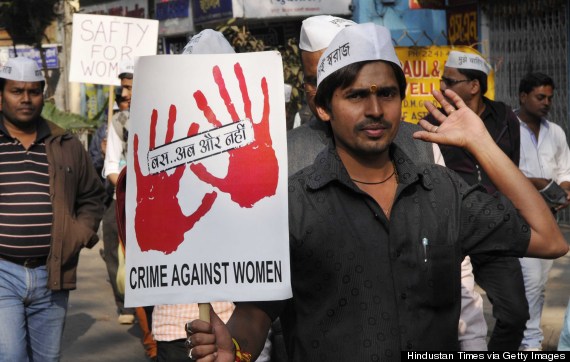 Indian activists protest rally against gang rape and murder
The woman was found unconscious on Thursday after the accused presumed she was dead. Doctors at the local hospital confirmed that she had been raped, and found strangulation marks on her neck.
The Senior Superintendent of Police said the victim's condition was "not serious."
SUBSCRIBE AND FOLLOW
Get top stories and blog posts emailed to me each day. Newsletters may offer personalized content or advertisements.
Learn more