Lenny Henry has added his voice to those black stars lamenting the scarcity of good roles available in the UK, with the comedian turned actor naming and shaming 'Broadchurch' and 'Midsomer Murders' in his attack, saying they failed to represent modern Britain.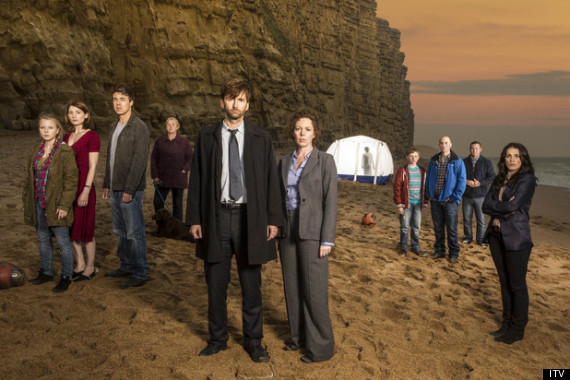 Broadchurch - brilliant, but too white, according to Lenny Henry
Lenny was giving the annual BAFTA Television Lecture, when he asked, "What is going on? This is 2014."
He added:
"The evolution of black and ethnic minority involvement in British drama seems to lurch one step forward and two steps back, a bit like John Sergeant in 'Strictly Come Dancing'. Except he had a job at the end."
Clearly sarcastically, he added, "In 'Broadchurch', at least the boyfriend of the deceased is mixed race, so there's someone in there.
"Mrs Brown's Boys. The Irish. An ethnic minority transvestite. I guess that counts."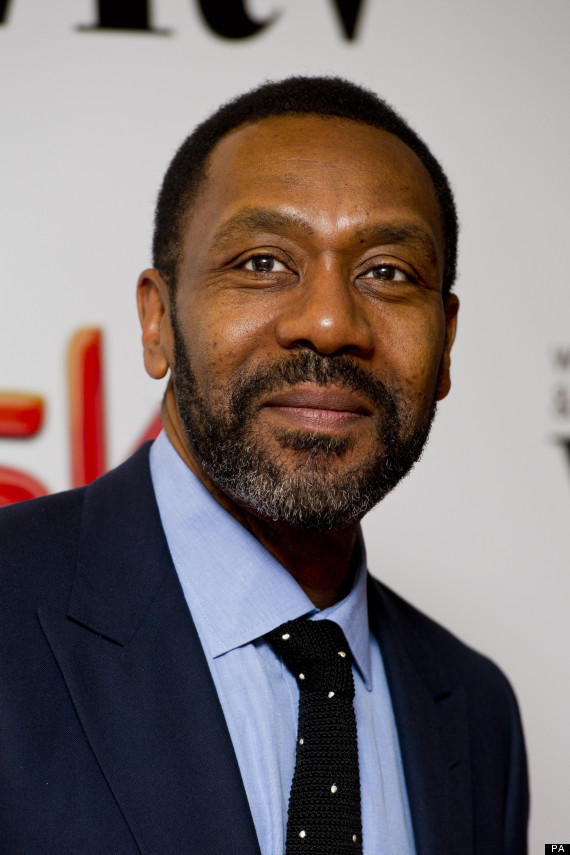 Lenny Henry complains that black actors are being forced to leave the UK for good work
Lenny Henry also pointed out the catalogue of top black actors leaving these shores for America - the likes of Idris Elba, Chiwetel Ejiofor, David Oyelowo and David Harewood.
'Homeland' star David Harewood has previously spoken of how he has been forced to find good work overseas...
"With the types of dramas that we do, it's going to take a while for people to start casting strong black lead roles. It's why that whole generation of strong black lead actors left the country."
Do you agree with Lenny Henry and David Harewood? Share your thoughts below..

Notable Films: "Kinky Boots" "American Gangster" "12 Years A Slave" "Inside Man"

Notable Films: "28 Days" "Takers" "RoboCop" "The Cell"

Notable Films: "Ace Ventura: When Nature Calls" "Hotel Rwanda" "The Secret Life of Bees" "After Earth"

Notable Films: "The Day After Tomorrow" "Girlfriends (TV Series)"

Notable Films: "Red Tails" "Lincoln" "The Last King of Scotland " "Lee Daniels' The Butler"

Notable Films: "The Mummy Returns" "The Bourne Identity" "Get Rich or Die Tryin'" "Pompeii"

Notable Films: "Miami Vice" "Pirates of the Caribbean: At World's End" "Skyfall" "Mandela: Long Walk to Freedom"

Notable Films: "Blood Diamond" "Homeland" (TV Series)

Notable Films: "The Wire" (TV Series) "Daddy's Little Girls" "This Christmas" "Mandela: Long Walk to Freedom"

Notable Films: "Beloved" "Mission: Impossible II" "For Colored Girls" "The Pursuit of Happyness"