David Oyelowo has had his share of pinch-me moments in the last few years - co-starring with Tom Cruise, looking up at his idol Daniel Day-Lewis on the set of 'Lincoln', but even he wasn't ready for an encounter with Oprah Winfrey.
'Spooks' actor David, who plays the son of Oprah and Forrest Whittaker in 'The Butler' in UK cinemas this Friday 14 November, describes Oprah pulling him to one side during the shoot.

David Oyelowo has become one of Hollywood's most in-demand actors
"She said, 'David, I see in you what I saw in myself 30 years ago,'" he remembers. "I don't know if I'm going to believe that or even engage with it, but I'll take it and run with it," he laughs.
Strong words from one of the world's most inspirational women, but perhaps not entirely misplaced, because the British actor took his career in his bare hands by walking away from his popular turn on 'Spooks' to try his luck in Tinseltown.
"We arrived in LA, and soon afterwards the world was hit by an economic crash and the writers' strike," he remembers now. "I literally had a period of not working for 14 months which, when you have two children and a third on the way, leads to quite a bit of doubt about whether it was the right decision.
"But that's formative, when you build character, when you get designed. We stuck it out. And we appreciate it so much more now things are going well. It's made me want to write, produce and direct, I'm not going to rest on my laurels."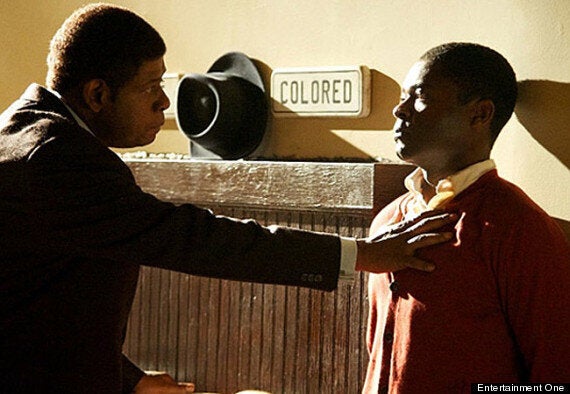 In 'The Butler' with Oscar winner Forest Whittaker
In this case, fortune evidently favours the brave. Since his arrival, David hasn't stopped, co-starring with Tom Cruise in 'Jack Reacher', being directed by Steven Spielberg in 'Lincoln' and joining an all-star cast for 'The Paperboy', directed by Lee Daniels.
From this glittering index, David was most overwhelmed by sharing screen time with his great idol, Daniel Day-Lewis in 'Lincoln'. "That was like seeing Haley's Comet, he's been the standard for me for so long. So to do a scene with him is something I'll never forget, I'll remember every millisecond."
It was Daniels who cast David again in 'The Butler', his ambitious sweeping film inspired by the story of Eugene Allen, who served seven consecutive presidents from Dwight Eisnehower to Ronald Reagan.
As the son of butler Cecil and Gloria Gaines, David shared screen time with Oscar winner Forest Whittaker and force of nature Oprah Winfrey, a woman who impressed David afresh with her "humility and humanity. She was so disarming".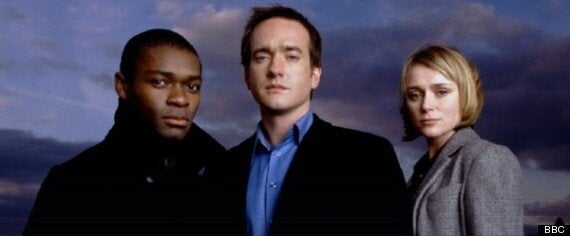 David Oyelowo first came to real attention as MI5 agent Danny in 'Spooks' alongside Matthew McFadyen and Keeley Hawes
'The Butler' has at its heart the story of civil rights protest in the US. While Cecil Gaines commits to a life of servitude within the White House, his son is an student activist, protesting on the buses, participating in sit-ins, latterly a Black Panther. Some elements of this tumultuous time has been lost to many Britons, but David immersed himself in study of the era, and it changed his attitude to the students of the time...
"Not being from America actually helped me because I didn't take for granted any of the information I needed to get in me," he explains. "My research was very detailed.
"We all know about MLK or Rosa Parkes, Malcolm X, but the foot solders who put themselves on the line were so young, just teenagers. It made me think of myself as a teenager, so selfish, self-involved and navel-gazing."
'The Butler' is in UK cinemas today. Watch the trailer below...
Popular in the Community