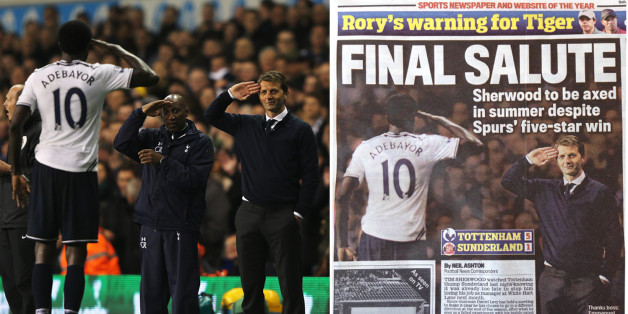 Tottenham coach Tim Sherwood and first-team coach Chris Ramsey both saluted Emmanuel Adebayor's second goal against Sunderland on Monday night, but the Daily Mail had other ideas, as they airbrushed Ramsey out of their back page completely.
Like Stalin used to airbrush out his enemies, or Marty McFly's vanishing siblings, the Mail have removed Ramsey for a clearer image of just Sherwood and Adebayor, with the headline "Final Salute" - a reference to Sherwood's inevitable departure from White Hart Lane.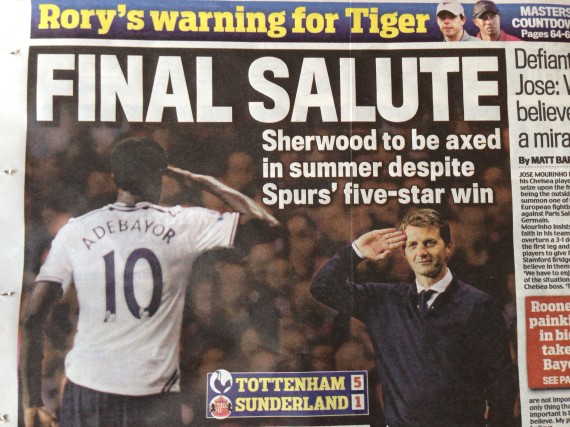 The Daily Mail's back page picture, minus Chris Ramsey
Although the photoshop will have been in editorial interests to emphasise the bond between Sherwood and Adebayor, whose resurgence at White Hart Lane coincided with Sherwood's ascension to manager, there are some qualms over the decision.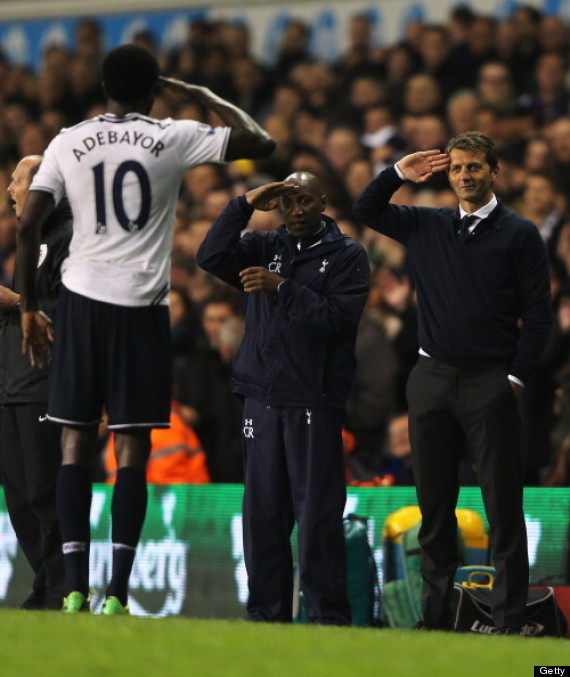 Ramsey, Sherwood and Adebayor salute each other in the original image
To be fair to the Mail, Chris Ramsey's salute is a bit slapdash.
The Daily Mail erased Chris Ramsey out of a photo. I'd probably request to be taken out. Imagine being in the same picture as Sherwood.
Tim Sherwood: 25 pictures of the Tottenham manager
SUBSCRIBE TO & FOLLOW UK SPORT