If there's ever a good time to drop the c-bomb, it's probably not in parliament, on film.
It started off as just a normal, dull old day in parliament when Australia's minister for education started criticising the opposition leader with some standard political banter.
In the equivalent of Michael Gove laying into Ed Miliband, Christopher Pyne suggested Bill Shorten stop "being the No 1 whinger in Australia," in a heated debate over Australia's education policies, before comparing the opposition leader to a contestant in a reality TV show.
Then this happened...
While the other members in parliament can be seen grinning at the apparent insult, Pyne was not even told to leave Parliament, with the Speaker of the House Bronwyn Bishop instead asking him to "keep titles accurate."
A spokesman later claimed Pyne actually said "You're such a grub" when insulting the opposition leader, according to The Guardian.
But Pyne might be in trouble either way. In 2006, Julia Gillard - who would later become prime minister - was tossed out of Parliament for 24 hours for calling someone a grub.
She later issued an apology... to grubs, the Sydney Morning Herald reported.
And who will ever forget when Ed Miliband was called a "fucking c***" and "copper-bottomed shit."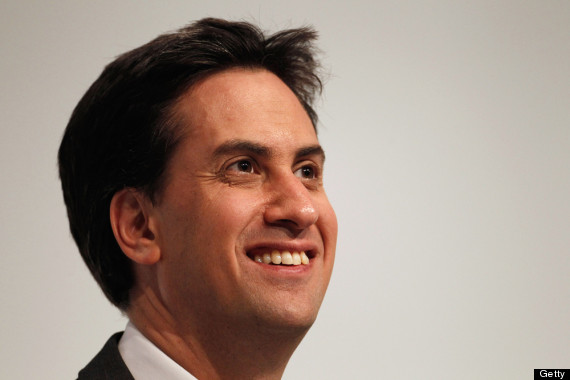 David Cameron's advisors could not contain their fury at Labour's decision not to back military action in Syria until after the conclusion of a UN inspection and report.
"No 10 and the Foreign Office think Ed Miliband is a f***ing c**t and a copper-bottomed shit. The French hate him now and he's got no chance of building an alliance with the US Democratic Party," one Government source poetically summarised.
Who said politics is boring.
Marr stunned pretty much everyone when he asked Brown if he was taking pills, not least Brown himself.

The Daily Mail wrote a pretty hefty hatchet piece claiming Ed Miliband's father actually hated Britain. They refused to apologise and stood by their character assassination of a dead man.

Deputy Labour leader Harriet Harman had a tough old time when it emerged an organisation she worked for in the 1970s had links to a group who championed rights for paedophiles. Oh dear...

The Daily Mail did a grand job of twisting some words from Nick Clegg to portray him as a goose-stepping Britain-hater when he said: "All nations have a cross to bear, and none more so than Germany with its memories of Nazism. But the British cross is more insidious still. "A misplaced sense of superiority, sustained by delusions of grandeur and a tenacious obsession with the last war, is much harder to shake off. We need to be put back in our place.". Even readers of the paper were uncomfortable with the assertion.

Ah, Plebgate. The controversy that still rumbles on. Andrew Mitchell was accused of calling police officers "plebs" after they made him dismount his bicycle to enter Downing Street. Mitchell denies using the word but the furore still cost him his job. The saga has taken many twists and turns with with witnesses jailed for fabricating testimony in what Mitchell insists is a giant stitch-up.

During his first stint as governor of Massachusetts in the 70s, Michael Dukakis vetoed legislation that would have prevented furloughs for first-degree murderers. This resulted in the release of rapist William "Willie" Horton. During a subsequent presidential bid in 1988 a committee affiliated with George Bush senior's campaign broadcast an ad called 'Weekend Passes' that used a mugshot of Horton. The Bush campaign didn't endorse the ad and the sinister suggestion it held.

So harsh - not to mention fundamentally untrue - was this attack on John Kerry that it even spawned the phrase 'swiftboating'. Part of Kerry's presidential campaign in 2004 was based on his heroics as a Swift Boat commander in Vietnam. An organisation, Swift Vets and POWs for Truth (SVPT), tried their very hardest to discredit his claims using a series of ads and even publishing a book, 'Unfit for Command'. SVPT was subsequently fined by the Federal Election Commission.

Barack Obama is actually Kenyan and as such is unfit and ineligible to be the president of the US. Well, this is what the 'birthers' would have you believe...

During the 2008 presidential race, a Christmas card purporting to be from the Romney family was delivered to homes of South Carolina Republicans. It contained phrases associated with Romney's Mormon faith designed to make the mostly Christian Republicans feel uncomfortable. One for instance, claimed God had multiple wives.