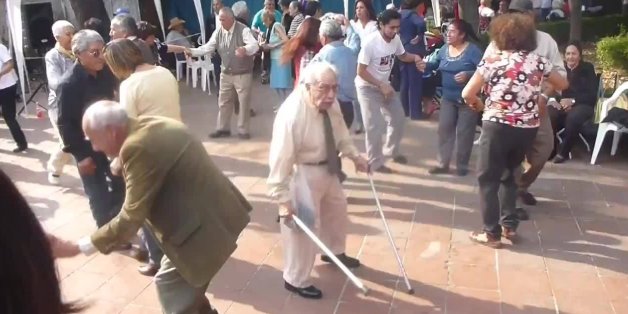 Now here's a man after our own hearts.
Check out the elderly gentleman who took to the dance floor at an outdoor party - and decided he'd have FAR more fun if he chucked away his canes...
Bravo, sir. We may have to up our list below to 17!
16 Ordinary People Dancing Brilliantly
SUBSCRIBE AND FOLLOW
Get top stories and blog posts emailed to me each day. Newsletters may offer personalized content or advertisements.
Learn more