Cheryl first revealed the tattoo - a giant rose design spread across her bum and lower back - to her fans last year on her Instagram page and let's just say it received a mixed reception, with some praising the daring body art and some claiming it was a bit of an eyesore.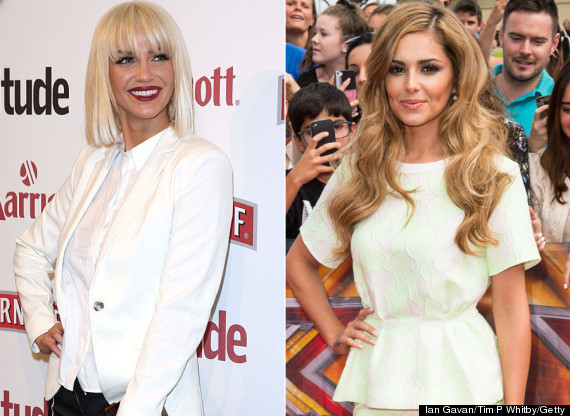 Sarah Harding and Cheryl Cole
It would appear that her former Girls Aloud bandmate and 'Tumble' contestant is in the latter camp, as she's panned the tattoo in an interview with The Sun, saying: "Oh God, it's ridiculous."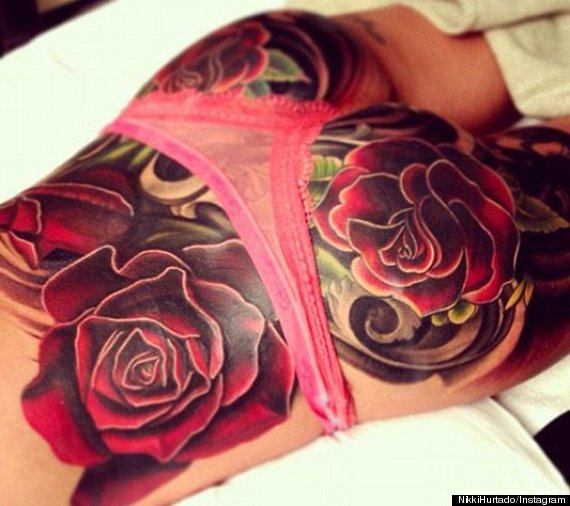 The tattoo that had us all talking
She explained: "After I had malaria I created a '****-it list' because life's too short and the tattoo was on the list."
Apparently, the tattoo was done across a number of sessions and cost the same as a "small car", but Cheryl added: "He's an exceptional artist and he was worth it."
SUBSCRIBE AND FOLLOW
Get top stories and blog posts emailed to me each day. Newsletters may offer personalized content or advertisements.
Learn more