Cheryl Cole has reportedly had a change of heart about taking on her new husband Jean-Bernard Fernandez-Versini's surname, just weeks after the couple walked down the aisle.
It had been previously thought that when 'The X Factor' hit screens again later this year, that returning judge Cheryl would be ditching her old married name and going by the slightly more fancy Cheryl Fernandez-Versini, with series announcer Peter Dickson even claiming he'd been practising how to introduce the star with her new name.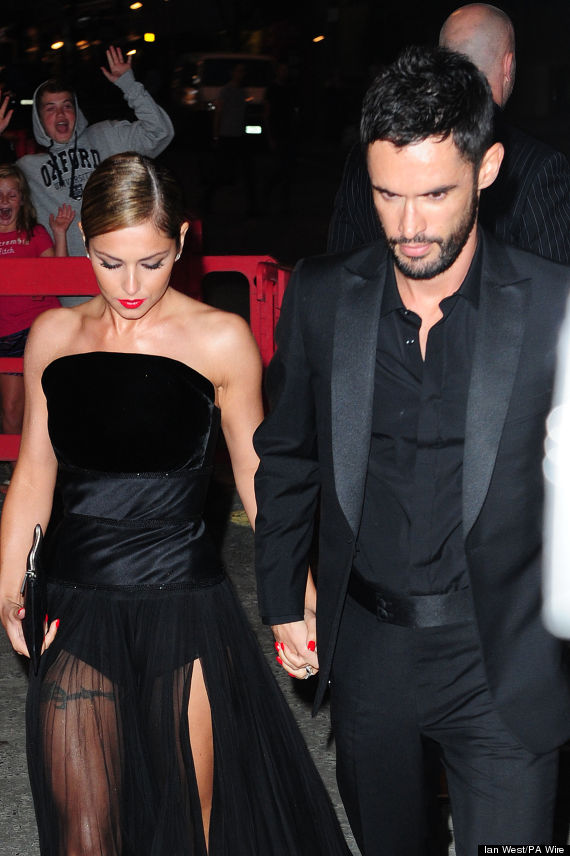 Cheryl and Jean-Bernard at the London bash to celebrate their nuptials last month
However, it seems that a lot of people are struggling to wrap their heads around how to pronounce Fernandez-Versini, so the 'Crazy Stupid Love' chart-topper has decided to drop surnames altogether and be known simply as Cheryl.
A source told the Mirror: "It's just Cheryl because everyone seems to be having a hard time saying it."
This isn't the first time Jean-Bernard's surname has caused problems, as it was reported last month that the restaurateur's seemingly never-ending middle names, as well as his double barrel last name, had caused a headache for officials trying to process the happy couple's marriage license.
Cheryl was born Cheryl Tweedy, but took on the surname Cole following her first wedding to footballer Ashley Cole.
Now that she's tied the knot with her new French beau - in a secret ceremony on the island of Mustique with just for guests reportedly in attendance - Cheryl seems determined to put her previous marriage behind her previous marriage behind her, and is even believed to be having the 'Mrs. C' tattoo on the back of her neck removed
LIKE US ON FACEBOOK | FOLLOW US ON TWITTER