'Big Brother' is almost over for another year, and it looks like the live final is going to be a close race, as Christopher Hall threatens Ashleigh Coyle's position as the favourite to win the series.
In the run-up to the final, Christopher's odds have been slashed from 3/1 to 11/4, making him the male housemate with the highest odds of winning.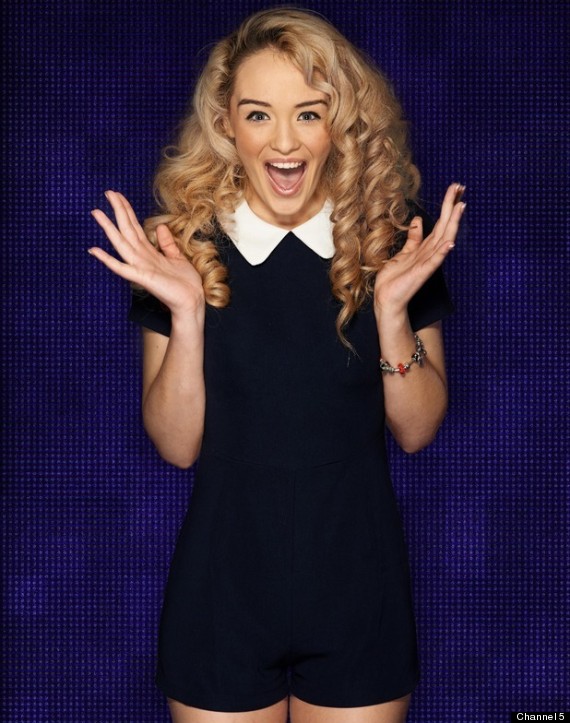 Ashleigh Coyle
That said, Ashleigh remains the overall favourite to win the show, with odds of 8/13.
SEE ALSO:
A spokesperson for bookies William Hill said: "Just a couple of days ago Ashleigh looked a certainty to win but that has all changed and almost 80% of bets in the last twenty four hours have been for Christopher.
"He can and might just win this."
If Ashleigh does succeed in taking home the title of this year's 'Big Brother' champion, she'll be the first female winner since the show moved to Channel 5 in 2011, and the youngest winner in 'BB' history at just 18 years old.
Meanwhile, opinionated 'Big Brother's Bit On The Side' panelist - and former 'Celebrity Big Brother' housemate - Luisa Zissman has been giving her thoughts on who she thinks the public should choose as their winner, ahead of Friday's live final.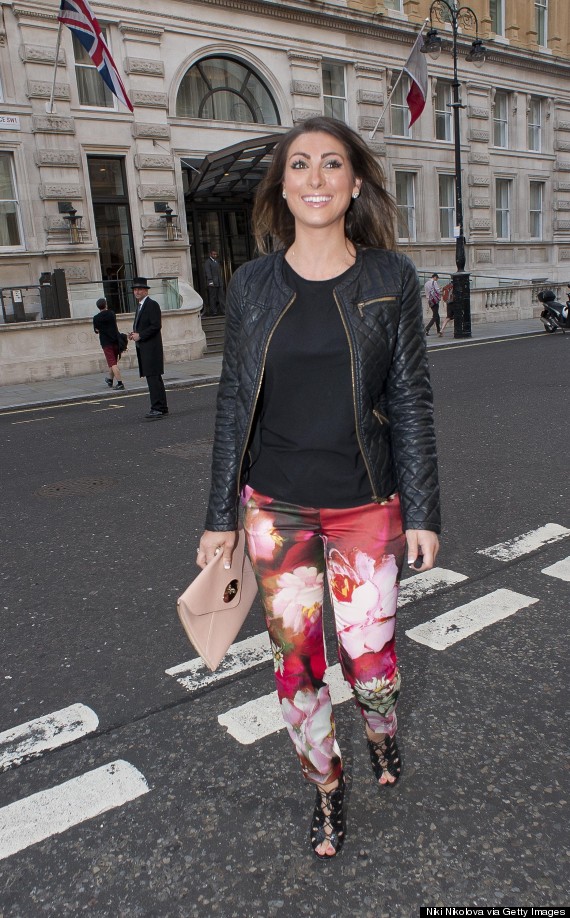 Luisa Zissman
According to Luisa, it should actually be Helen Wood - who has proved unpopular with the public throughout the series - who should be crowned winner, because she thinks Helen would put the prize money to good use.
She tweeted:
#bbuk final tonight. I've been thinking who deserves £100K & I actually think Helen could do with the money the most for her & her son...

— Luisa Zissman (@TheLuluLife) August 15, 2014
She's certainly changed her tune, having slammed Helen earlier in the series and suggested that 'BB' producers should have taken away her free pass to the series final when she was reprimanded for her "unacceptable behaviour".
Elaborating further, Luisa added:
Maybe Christopher or Ashleigh to win? Keep voting! #bbuk or Pav, or Ash, or Chris..... Or Helen? So excited for the final tonight!!

— Luisa Zissman (@TheLuluLife) August 15, 2014
So… that's all the housemates, then, Luisa? It's not like you to not be able to form an opinion.
Tune in to the live final of 'Big Brother' on Friday, 15 August at 9pm to see which of the six remaining housemates scoop the title of winner, as well as the cash prize of £100,000.
'Big Brother' Winners Through The Years
Craig won the first ever series of 'Big Brother', paving the way for over a decade more of bitching, sexual tension and arguing over the shopping budget.

'Big Brother' really found its feet in series two, when former flight attendant Brian Dowling was crowned the winner.

'Big Brother' had its first ever female winner in 2002, with Kate Lawler snatching the title.

Dubbed the most boring 'BB' ever, series four was eventually won by laugh-a-minute heartthrob, Cameron Stout.

In one of the best moments in 'BB' history, Nadia was moved to tears with the cheers from the crowd and fireworks that surrounded her as she was named the winner of 'Big Brother 5'.

It isn't hard to see why the public chose Anthony as their winner in 2005...

Pete's win was a typically understated one...

True, he didn't know who Shakespeare was, but Brian's endearing nature landed him the title of 'BB' winner in series eight.

Good dress.

Sophie Reade was amazed when she was voted the winner of 'Big Brother 10', but the real star of the show was Davina McCall's quiff. 10/10, Davina. Well done all concerned.

After winning 'Big Brother 11', Josie was quickly thrown back into the house when 'Ultimate Big Brother' started, but walked after a few days declaring "I'm not a celebrity I'm just normal". We suppose it was sharing a house with A-listers like Preston from the Ordinary Boys and Makosi that intimidated her so much.

The people's favourite, Brian triumphed over Nadia, Makosi, Josie and - bizarrely - Ulrika Jonsson to be crowned 'Ultimate Housemate'.

In Channel 5's first crack at the 'BB' whip, Aaron Allard-Morgan was named the public's favourite and walked away with the cash prize.

In 2012, 'BB' had one of its bitchiest years ever with the housemates basically turning on each other from the get go. Luke Anderson became the second ever transgender winner that year.

In what turned out to be a vintage year for 'BB', Sam Evans was voted the winner. Since scooping the prize it's thought he's gone back to his old job at Debenhams. Living the dream.

Last, but certainly not least, there's Helen Wood. Well, what can we say? Her face says it all.