What happens when we die? Is there such a thing as life after death?
These questions have divided opinion for centuries, but one man who claims to have "died twice" says he knows the answer.
Writing on Reddit, the man in question (Reddit user @r00tdude) says he has died twice.
The first time was after his body shut down from pain and physical damages caused by a motorcycle accident.
The second time, he claims, occurred when he received too many painkillers after surgery. The pain, coupled with the pain killers, caused his pulse to drop to around 10bpm and his respiratory system shut down.
The man, who is 22 years old, offered to answer questions about his two experiences online. Unsurprisingly, his story gained a lot of attention.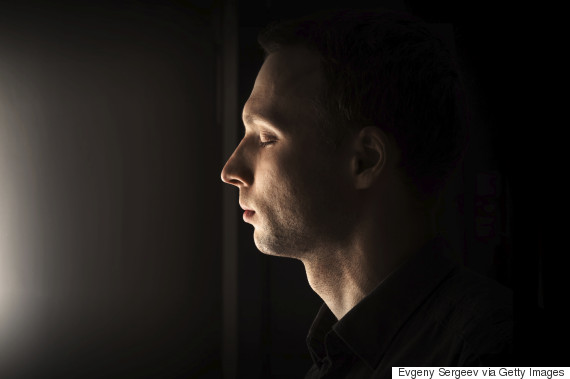 Reddit user @Anablue asked him whether he experienced anything mentally when his body shut down.
He replied: "I wish I could say yes, but the truth is that both times I was just 'not there'. It was just all black.
"I would describe it as when you take a nap. A short nap with no dream, you wake up and it feels like you've been sleeping a long time, when in reality it's only been about 15 minutes.
"Also, I was extremely exhausted when I "came back to life". It felt like I had just completely used up all the energy I had in my body."
The man says he would have been unaware of what had happened to him if it had not been for doctors saying: "You died for a couple of minutes."
As an atheist, his experience of "nothingness" hasn't made him fear death.
"I saw absolutely nothing. No dreams, no light, nothing. Imagine just black nothingness and that's what I experienced," he says.
"I know it sounds depressing as fuck that when you die there's absolutely nothing, you just disappear. But honestly, this has made me fear death less.
"When you die, you just die. No more worries, none at all. That is the greatest peace you will ever find, no heaven could ever match that I think."
The man believes that death is the end of life and the end of your existence in the universe. But he says his two experiences have changed his outlook on life for the better.
"All I want to accomplish in life is to have fun and make other peoples lives better as best as I can," he says.
"No personal achievement will matter to me once I'm dead, the only thing that will live on after my death will be my impact on the people that are still alive. And hopefully my impact will be positive!"
The man's experience of nothingness seems to contradict the findings of a study on life after death conducted by researchers at the University of Southampton.
The researchers examined more than 2,000 cases of cardiac arrest and found that 40% of patients who had been revived after experiencing cardiac arrest had some sort of "awareness" during the period when they were "clinically dead."
One man was even able to able to accurately describe what was happening in the room while he was unconscious.
H/T: The Independent
SEE ALSO:

Scientists Find Hints for the Immortality of the Soul

Is There Life After Death? Study Suggests Consciousness Continues After Heartbeat Stops
Famous Near Death Experiences
The actress has described her near-death experience on several occasions, including during an interview with Larry King in 2005. An allergic reaction caused Seymour to go into anaphylactic shock. Though she told King she doesn't belong to a specific religion, Seymour said she saw light and believes "there is some spiritual entity that's greater than us." In another interview with BeliefNet, Seymour said she lives life to its fullest and tries her best to make a difference.

Since his own near-death experience in 2008, during which he was virtually brain dead for a week, academic neurosurgeon Eben Alexander has been studying the relationship between science and spirituality, the results of which are set to be published in a 2012 book. "I do not believe that there is a good neuro-physiologic explanation for what happened to me," said Alexander on an episode of "Through the Wormhole with Morgan Freeman."

Clinical psychologist Mary Jo Rapini appeared on "TODAY" in 2010 to talk about the near-death experience she had following a brain aneurysm. She is only one of the more than 1,000 patients studied by Dr. Long. In a YouTube video, Rapini said God -- who was more of a voice and had no real face or shape -- said to her: "Have you loved any person the way you've been loved in this short time here? ... You can do better."

In 1991, singer-songwriter Reynolds underwent hypothermic cardiac surgery. Once the surgery was complete, Reynolds woke and described the near death, out-of-body experience she had while unconscious. According to articles on the subject, including one published in Progress in Brain Research in 2005, Reynolds said she watched the surgery from outside her body, listened to music playing in the operating room and met with her deceased relatives. Medical professionals have argued over exactly what happened to Reynolds, such as on a 2009 National Public Radio segment. Cardiologist Michael Sabom, M.D., who researched near-death experiences (including Reynolds'), discusses her case in his book "Light and Death." Reynolds passed away in 2010.

Though he didn't have a near-death experience himself, Lommel spent significant time researching the topic, the results of which appeared in a 2001 paper published in The Lancet. On his website, Lommel describes some of the typical experiences of his research subjects. A 44-year-old man, for instance, described accurately everything that happened to him while he was brought to the hospital comatose. Others reported a disappearance of the fear of death, seeing their entire life in perspective and knowing "the thoughts of everyone involved in the event, as if I had their thoughts within me" and encounters with deceased relatives.