Is there such a thing as life after death?
While this was once a question pondered by philosophers and religious groups, scientists are now seriously considering the possibility that consciousness can continue after a person has been clinically diagnosed as dead.
A large-scale study involving 2,060 patients from 15 hospitals in the UK, USA and Austria has found that patients experience real events for up to a three-minute period after their heart has stopped beating.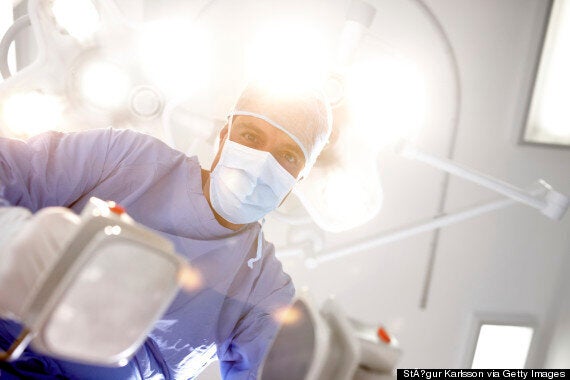 Dr Sam Parnia, assistant professor of critical care medicine and director of resuscitation research at the State University of New York and a former research fellow at the University of Southampton, said it was previously thought only hallucinatory events were experienced in these circumstances.
These are normally described as out-of-body experiences (OBEs) or near-death experiences (NDEs).
The Awareness during Resuscitation (Aware) study, sponsored by the University of Southampton, used objective markers to establish whether the experiences were real or hallucinatory.
The results showed that 39% of patients who survived cardiac arrest described a perception of awareness but did not have explicit recall.
A total of 46% experienced a broad range of mental recollections, 9% had experiences compatible with NDEs and 2% exhibited full awareness compatible with OBEs with explicit recall of "seeing" and "hearing" events.
One man in particular, a 57-year-old social worker from Southampton, was reported to have given a "very credible" account of what was happening in the room during the three minutes that he was "clinically dead".
The man could describe the movements of the doctors and nurses in the room with uncanny accuracy. He told the researchers he felt he was standing in the corner of the room, observing the medical staff resuscitate him.
Dr Parnia said: "This is significant, since it has often been assumed that experiences in relation to death are likely hallucinations or illusions, occurring either before the heart stops or after the heart has been successfully restarted, but not an experience corresponding with 'real' events when the heart isn't beating.
"In this case, consciousness and awareness appeared to occur during a three-minute period when there was no heartbeat.
"This is paradoxical, since the brain typically ceases functioning within 20-30 seconds of the heart stopping and doesn't resume again until the heart has been restarted.
"Furthermore, the detailed recollections of visual awareness in this case were consistent with verified events.
"Thus, while it was not possible to absolutely prove the reality or meaning of patients' experiences and claims of awareness, (due to the very low incidence - 2% - of explicit recall of visual awareness or so called OBEs), it was impossible to disclaim them either and more work is needed in this area.
"Clearly, the recalled experience surrounding death now merits further genuine investigation without prejudice."
Story continues below slideshow...
Research psychologist at Nottingham Trent University Dr David Wilde, is currently gathering data on out-of-body experiences in an attempt to discover a pattern.
Speaking to The Telegraph, he said: "Most studies look retrospectively, 10 or 20 years ago, but the researchers went out looking for examples and used a really large sample size, so this gives the work a lot of validity.
"There is some very good evidence here that these experiences are actually happening after people have medically died.
"We just don't know what is going on. We are still very much in the dark about what happens when you die and hopefully this study will help shine a scientific lens onto that."
Related