It would seem reports that Sam Smith was being tipped to record the theme tune for the next 'James Bond' theme were nothing more than rumours, after he's admitted he's not been approached for the job.
SEE MORE:
The Grammy award-winning singer had been widely tipped to be performing the title track to 'Spectre', when it hits cinemas later this year, following in the footsteps of Paul McCartney, Madonna and Tina Turner, who have all performed 'Bond' themes in the past.
However, during an interview on the Capital London Breakfast Show on Friday, the 'Stay With me' singer ruled himself out as a potential candidate for the job, admitting that although he'd "love" to record a 'Bond' theme, he hasn't been asked this time around.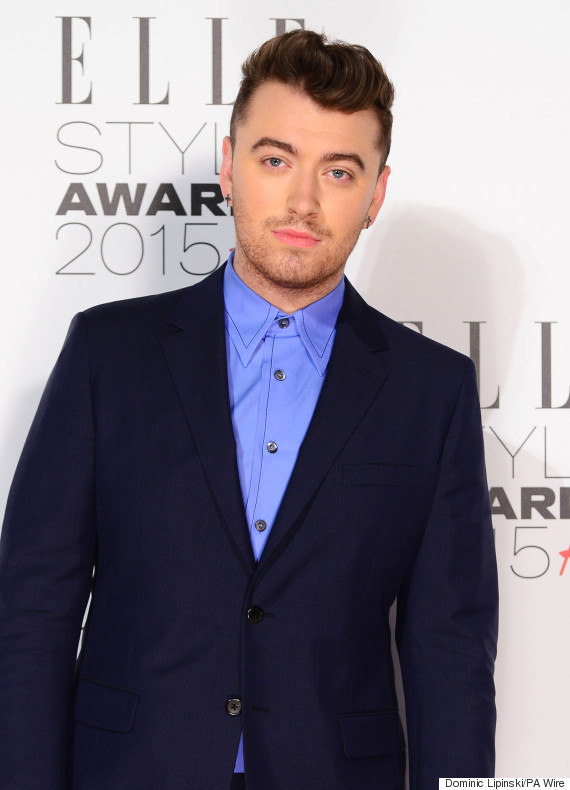 Sam Smith
He explained: "I actually have no idea. People seem to think I'm doing it but I have absolutely no idea what's going on.
"I'm being deadly serious. I really think I would know by now!"
Sam also confessed he'd heard rumours that it was actually Ellie Goulding who would be performing the theme tune to 'Spectre', adding her name to the ever-growing list of potential musical stars for the job.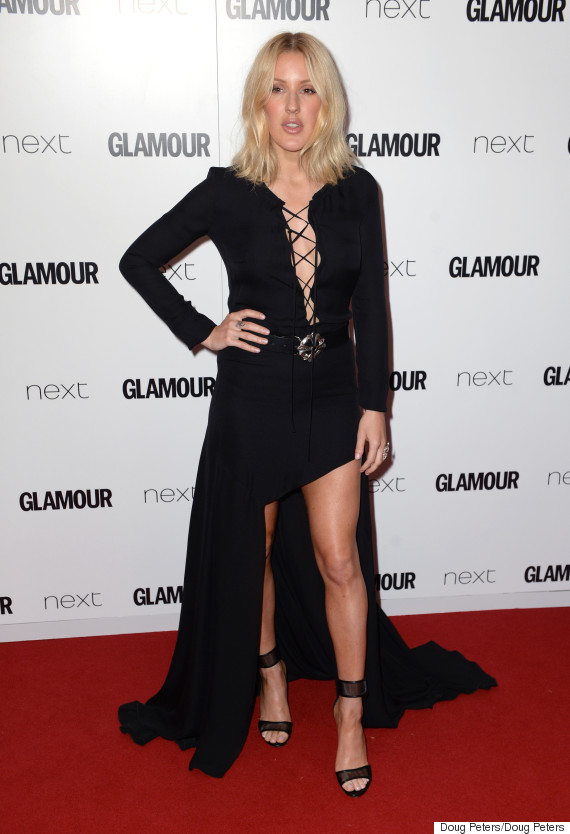 Ellie Goulding
He added: "I heard Ellie Goulding was going to do it, I heard loads of different things. It's definitely not me."
It was recently suggested that Adele was about to go for the 'Bond' double, and that she would be following her Oscar, Grammy and Golden Globe-winning song 'Skyfall' with the title song to the new 007 outing.
Who Should Sing The Next Bond Theme?
The only way to top Adele's potentially history making performance of "Skyfall" (she stands a great chance of winning an Oscar on Feb. 24, which would make "Skyfall" the first Bond theme to capture that award) is by making more history. Enter Jay-Z and Beyonce, who could produce the first hip-hop Bond theme ever. Think "'03 Bonnie & Clyde" mixed with the "American Gangster" soundtrack.

Real talk: Katy Perry is the only singer on this list with the Top-40 clout and vocal power to compete with Adele. Perry is a belter and as Bond theme history shows, it helps when the singers can belt. (See: "Let the skyfallllllllllllll.")

Either let Rihanna sing the next Bond theme song or cast her as the Bond villain's henchwoman. Either way.

This year, David Bowie will release his first album in a decade. Why stop the comeback there? With Bowie's acting experience ("experience"), a Madonna-y cameo could be in the offing as well.

See the "Belter Theory" (TM) in the Katy Perry blurb.

Put "Titanium" in a minor key and it's basically a Bond theme anyway.

Because the idea of Florence Welch singing the next Bond theme seems totally believable.

Because what film wouldn't be improved with a little Frank Ocean? ("Django Unchained," apparently.)

Remember how Fiona Apple tore up "Dull Tool" from the "This Is 40" soundtrack? This could be like that.

If Rihanna is busy.

What if instead of trumpets and timpani, the next Bond theme included banjos and harmony?

As long as Bond producers let Robyn dance through the opening credits as well.

Hipsters can love James Bond too.

By the time the next James Bond film comes out, liking Lana Del Rey might be cool again.

Better question: How has Coldplay not done a James Bond theme? A-ha and Duran Duran did!

Because anything Madonna did, Lady Gaga can do better too.

OK, maybe not Morrissey.

"Skyfall" trafficked in Bond nostalgia, both with Adele's title track (which sounded like Shirley Bassey's "Goldfinger") and the film itself (which include the Aston Martin from "Goldfinger"). For the next one, why not really turn into the skid and bring back Bassey for a fourth time? Or, better yet ...

Just put Adele on contract and call it a franchise.