Thousands of Icelanders have said they would welcome Syrian refugees into their homes after their government announced last month it would accept just 50 people into the country.
In a Facebook campaign launched by Icelandic author, Bryndis Bjorgvinsdottir, some 12,000 people - 4% of the Icelandic population - offered to welcome refugees into their homes.
That sum would be the equivalent of 2.6 million Brits.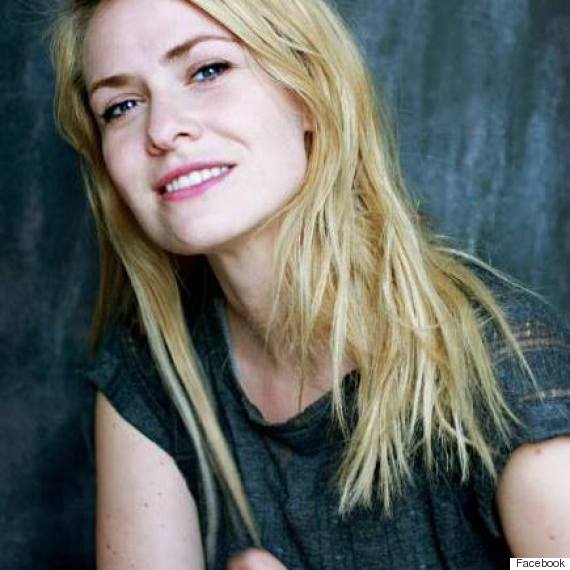 Bryndis Bjorgvinsdottir
It is estimated that more than 340,000 refugees have made their way to Europe so far this year - nearly three times the number who arrived in the first seven months of 2014.
In a post at the top of the Facebook page, addressed to Icelandic Minister of Welfare, Eygló Harðar, 33-year-old Bjorgvinsdottir wrote: "The idea is to show the government that there exists a will to receive even more refugees from Syria than the 50 that have already been discussed.
"We want to push the government – show them that we can do better, and do so immediately.
"In 1973 we received 4,000 refugees from the Westman Islands overnight after a volcanic eruption, when everyone helped – and we should not forget the number of foreign volunteers that came to the country to help then.
"Refugees are human resources, experience and skills. Refugees are our future spouses, best friends, our next soul mate, the drummer in our children's band, our next colleague, Miss Iceland 2022, the carpenter who finally fixes our bathroom, the chef in the cafeteria, the fireman, the hacker and the television host.
"People who we'll never be able to say to: 'Your life is worth less than mine.'"
To date, 12,000 people have joined the campaign, with a range of offers being posted on the Facebook page.
Icelandic citizens have volunteered their services to cook for those in need, take children to school, donate clothing and kitchenware and helping Syrian refugees to "adapt to Icelandic society".
The response to the campaign has prompted Iceland's Prime Minister Sigmundur David Gunnlaugsson to appoint a new committee to address the possibility of allowing more refugees into the country, the Icelandic Review Online reports.
"It has been our goal in international politics to be of help in as many areas as possible and this is one of the areas where the need is most right now," Sigmundur said.
Article continues below slideshow:
Two Syrian refugee boys watch a convoy of caravans arrive on Jan. 9, 2014, at Za'atari refugee camp in Jordan, which shelters more than 120,000 Syrian refugees. The caravans replace the tents at the camp and can accommodate up to five family members. They were donated by the governments of Qatar, Saudi Arabia, Oman and the United Arab Emirates.

Refugees cross the border from Syria into Jordan on Jan. 12, 2014, after traveling for two days. They were dropped off by the Free Syrian Army and met by the Jordanian armed forces.

A Jordanian army officer assists an injured Syrian man crossing the border into Jordan on Jan. 12, 2014, while holding the man's daughter.

Children seek water and biscuits from the Jordanian army after crossing the border from Syria into Jordan. They had been on the road for two days.

A Syrian refugee who had just been helped across the border into Jordan is assisted onto an army truck that will transport refugees to a processing center.

This Syrian father in the Za'atari refugee camp had just learned that his two sons, who were Free Syrian Army fighters, were killed in detention. He was watching his two phones, waiting for more information.

Two children named Waseem and Malek wait in a wheelbarrow outside a new Safeway grocery store for their dad in the Za'atari refugee camp on Jan. 9, 2014.

This Syrian refugee set up a shop that sells notebooks, pens, gum and school supplies on what has been dubbed the "Champs Elysee" of the Za'atari refugee camp, the main area with hundreds of shops and businesses.

A Jordanian army truck filled with Syrian refugees is clogged in the desert mud and receives help from a Jordanian army tank on Jan. 12, 2014.

A Syrian man named Mohammad, who did not reveal his last name for security reasons, has been in the Za'aatari refugee camp for more than a year. He says these canaries offer some semblance of normalcy for him and his family.

A Syrian boy runs through the "Champs Elysee" area of the camp on Jan. 9, 2014.

Killan Kleinschmidt, who runs the Za'atari camp for the United Nations High Commissioner for Refugees, gives his famous "toy" briefing on living conditions in the camp on Jan. 9, 2014.

Um Omar prepares shishbarak, a traditional Syrian dumpling dish made with saffron yogurt, on Jan. 11, 2014. She has been at the Za'atari camp for a year and is still living in a tent.
The reactions from European state leaders to refugees on the continent have varied widely.
Czech President Miloš Zeman was criticised following comments he made at a press conference on Sunday, in which he compared desperate refugees to "a tsunami that will kill him".
He had suggested that a huge wave of migrants would cripple and destroy the Eastern European country because "refugees will invite their relatives to join them".
On Tuesday, Labour leadership hopeful, Yvette Cooper, said that Britain should accept at least 10,000 refugees to tackle the worst humanitarian crisis in Europe since the Second World War.
Cooper called on towns and cities across the country to each take in ten migrant families as part of the UK's effort to help the thousands fleeing war-torn countries.
In the meantime, Germany is preparing itself to for 800,000 asylum applications this year - four times the number it received in 2014.
SEE ALSO: