A map of Middle-earth discovered replete with annotations from author J. R. R. Tolkien reveals some of the inspiration for the topography of 'The Lord Of The Rings' universe.
Blackwell's Rare Books acquired the map via the executor of Pauline Baynes' estate, who found the map loose in her copy of 'The Lord of the Rings.' Baynes, an illustrator, had worked on colour pictures for a 1970 publication of the tome. As well as Tolkien's annotations, Baynes added several of her own, which appear on the map in green ink.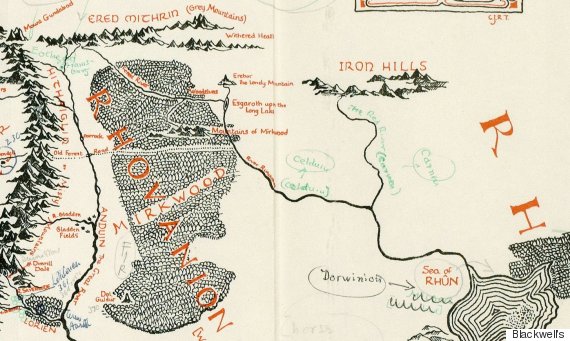 'The finest piece of Tolkien ephemera to emerge in the last 20 years'
According to the chart, Hobbiton, the region settled by the Hobbits, sits on the same line of longitude as Oxford, while the Italian city of Ravenna is likely the inspiration for the city of Minas Tirith, the heavily fortified capital of Gondor.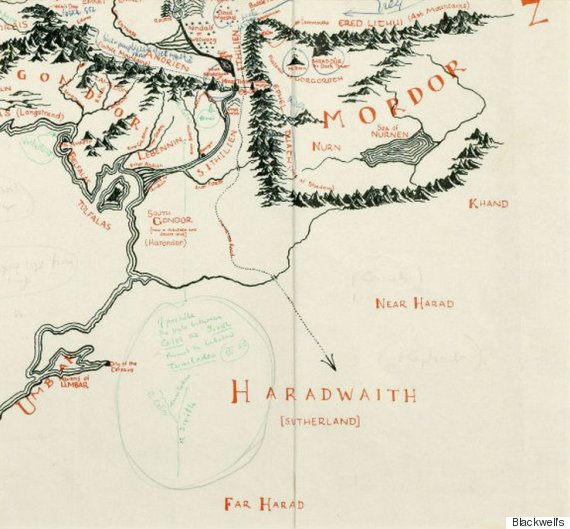 Tolkien references Belgrade, Cyprus, and Jerusalem on the map
The map is currently being exhibited in Oxford, with Blackwell's selling the artifact for £60,000.
Company spokesman Sian Wainwright called the discovery "perhaps the finest piece of Tolkien ephemera to emerge in the last 20 years at least."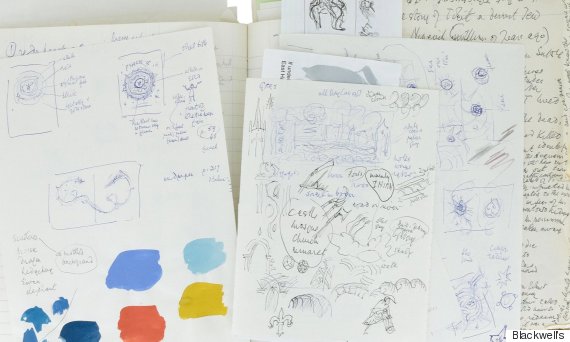 Hobbiton is revealed to be on the same latitude as Oxford
Tolkien, a professor of Anglo-Saxon at Oxford University who wrote the original book in 1954, also suggests on the map that Belgrade, Cyprus, and Jerusalem were points of reference for places within Middle-earth.
"The map shows how completely obsessed he was with the details," said Wainwright. "Anyone else interfered at their peril. He was tricky to work with, but very rewarding in the end."
SEE ALSO:
SUBSCRIBE AND FOLLOW
Get top stories and blog posts emailed to me each day. Newsletters may offer personalized content or advertisements.
Learn more