Erectile dysfunction (ED) is a common condition among men, where they are unable to get and maintain an erection.
The condition can contribute to relationship problems, erode self-confidence and cause untold stress. It can also signal underlying health conditions such as diabetes.
There's no denying that ED can be an embarrassing issue for lots of men. And for many, it is easier to turn to an internet forum for help rather than their doctor, as they feel more comfortable talking anonymously about their problems.
In an analysis of posts and comments from internet forums focused on ED, researchers were surprised to discover a large number of younger men opening up about the problem.
Forum participants opened up about deeply personal issues including reliance on porn, mental health and injuries to the penis.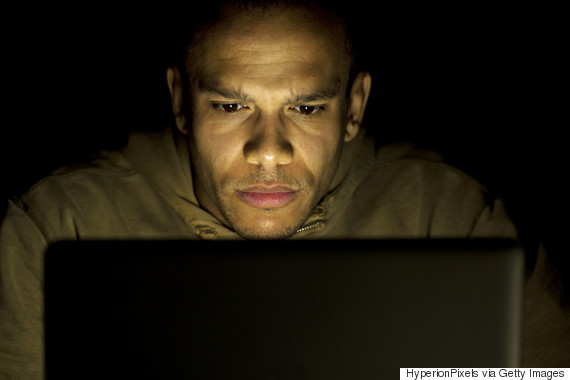 Superdrug Online Doctor's research team analysed 7,835 comments and posts on a prominent ED forum, which had been posted over a period of eight years.
The research offers a fascinating insight into what men are saying about the condition.
They found that nearly 60% of men posting on the forums were under 24 years old. This was a surprising finding for researchers, as erectile dysfunction is generally considered a condition that strikes older men.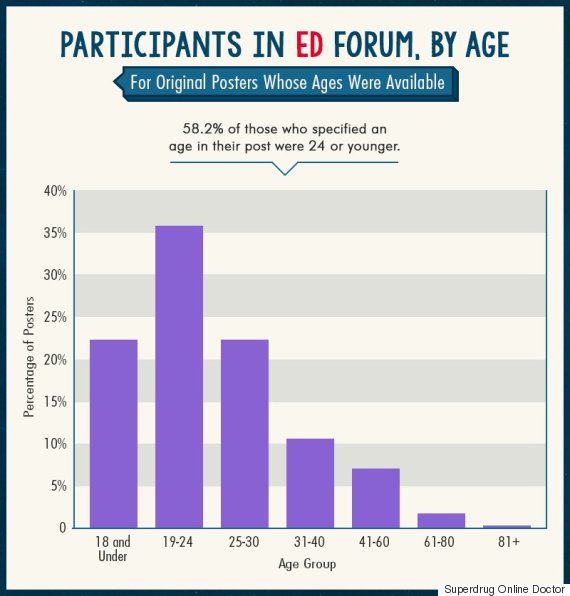 Researchers also discovered men were talking a lot about their reliance on internet porn and medications such as Viagra, Cialis and Levitra.
The semantic analysis looked at words which were commonly located near the word "penis" and found that many of them highlighted health problems and injuries to the penis.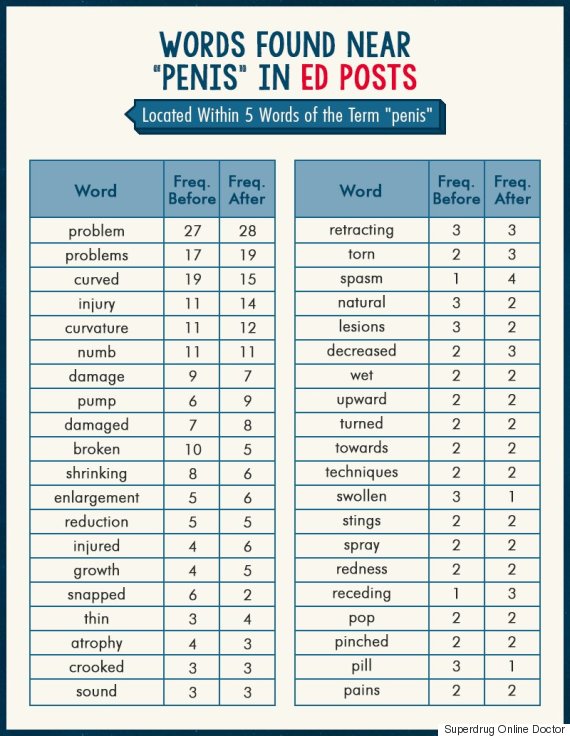 The most common mentions were of words like "problem" and "problems", followed by "curved", "injury" and "curvature".
This, researchers believe, indicates that forum users could've also been discussing "curvature of the penis" or Peyronie's disease, which can be caused by injuries during sex.
Other disconcerting mentions included terms such as "numb", "damage", "broken", "snapped," and "sound" – indicating that penis injuries might be more common than expected.
One man, aged 20, wrote: "Two years ago I had an incident. As I was about to achieve full erection something kinda snaps… I'm scared that I might have fractured my penis."
According to health experts, men are more likely to sustain such injuries if they have priapism or prolonged erections caused by taking Viagra.
Another common theme was the link between mental health issues such as performance anxiety and watching porn.
One man wrote on the forum: "I have been viewing internet pornography frequently (4 to 5 times a week) for the past 6 years. I am in my mid-20s and have had a problem getting and maintaining an erection with sexual partners since my late teens when I first started looking at internet porn."
Researchers found that the most common phrase after "erectile dysfunction" was "internet porn", "performance anxiety" and "watching porn".
The forum also highlighted that many people discussing ED also discussed mental health issues such as "depression" and "stress".
Best Foods For Erectile Dysfunction
Leafy green vegetables, like celery and spinach, may increase circulation because of their high concentration of nitrates. Beet juice has been found to be really high in nitrates. Nitrates are vasodilators, which means they open up blood vessels and increase blood flow. Many years before the U.S. Food and Drug Administration approved the first ED drug in 1998, several case reports on the beneficial effects of nitrates for erectile dysfunction had already been published. The ED drugs used today are based on the relaxing effects of nitrates on the blood vessels that supply the penis.

A recent study in the journal Circulation found that flavonoids in dark chocolate improve circulation. That could be good for erection problems that are due to poor circulation. Flavonoids are naturally-occurring antioxidants that protect plants from toxins and help repair cell damage. Studies show that flavonoids and other antioxidants have similar effects on people. They may help lower blood pressure and decrease cholesterol, both of which are factors that contribute to erectile dysfunction.

A recent study found that men with erectile dysfunction who ate pistachio nuts every day for three weeks experienced significant improvement in sexual issues, including ED, sexual desire, and overall sexual satisfaction. The benefits of pistachios for erection problems may be due to a protein called arginine, which may help relax blood vessels. "This is another example of how good circulation is good for sexual health, which is good news because I eat a lot of pistachios," says Dr. Daneshgari.

The oyster has always had an aphrodisiac reputation. One reason may be that oysters have high levels of the mineral zinc, which plays an important role in the production of the male hormone testosterone, and low levels of testosterone could be one reason for erectile dysfunction. Research presented at an American Chemical Society meeting may offer another connection: Raw shellfish contain compounds that stimulate the release of sexual hormones in both men and women.

Some studies show that watermelon may have effects on erectile dysfunction that are similar to the ED drug Viagra and may also increase sexual desire. Watermelon is rich in beneficial ingredients known as phytonutrients. Phytonutrients are also antioxidants. One of their benefits is that they relax the blood vessels that supply an erection. Although watermelon is 92 percent water, the other 8 percent may work wonders for your heart and your sexual enjoyment.

Lycopene is one of those phytonutrients that is good for circulation and good for sexual issues. Lycopene is found in deep red fruits like tomatoes and grapefruits. Some studies show that lycopene may be absorbed best when mixed with oily vegetables like avocados and spinach. So you might want to make yourself an ED-fighting salad. Research also shows that antioxidants like lycopene help fight male infertility and prostate cancer.