Jeremy Corbyn has sparked a fresh debate over prostitution after backing the decriminalisation of sex workers.
With remarks that swiftly divided opinion, the Labour leader told a group of students that he supported "decriminalising the sex industry".
Allies of Mr Corbyn point out that he has long believed that women who sell their bodies for sex should not be penalised by the law, but this is the first time since his election as leader that he has repeated his personal views.
HuffPost UK understands that he was not advocating a change in the party's policy on the sex laws, but his remarks sparked a reaction from women's groups as well as men.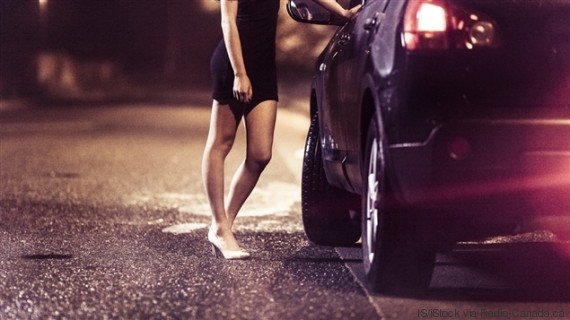 In a question-and-answer session with students at Goldsmith's University, Mr Corbyn said: "I am favour of decriminalising the sex industry.
"I don't want people to be criminalised. I want to be in a society where we don't automatically criminalise people. Let's do things a bit differently and in a bit more civilised way."
Selling sex is not illegal in the UK, apart from in Northern Ireland, yet soliciting, kerb crawling and running a brothel are all outlawed.
Supporters of decriminalisation say it could improve safety for prostitutes to work at home or in brothels, rather than looking for customers on the streets.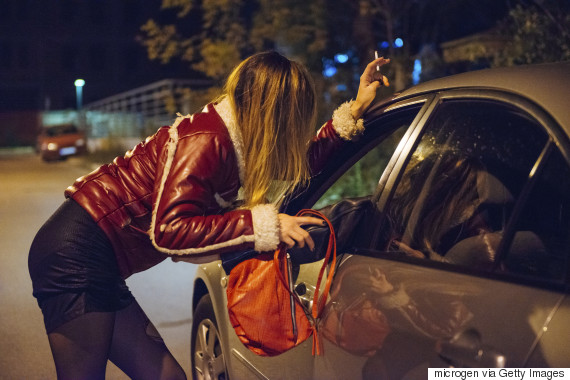 Shadow Chancellor John McDonnell also has a long record supporting sex workers' rights and has won the backing of the English Collective Of Prostitutes.
Amnesty International last year came under fire when it adopted a policy calling for all global laws against prostitution to be removed - meaning those who sell sex and those who buy it would not face prosecution.
Only this week, a sex worker told a Parliamentary committee that fresh crackdowns would drive the trade underground and subject more women to violence at the hands of gangs and traffickers.
Labour MP Jess Phillips expressed her dismay at Mr Corbyn's remarks: "Man says we should decriminalize a known violence against women. Why did it have to be this man."
Channel 4 News presenter Cathy Newman set out her objections too.
. @jeremycorbyn says decriminalise #prostitution. Nevada, the only US state to do so, has 1 of the highest number of female murder victims

— Cathy Newman (@cathynewman) March 4, 2016
Domestic violence charity NIA Ending Violence also expressed its alarm, claiming Mr Corbyn failed to understand that many women were coerced into selling their bodies.
CEO Karen Ingala Smith said: "Only this week I spoke about a new website that acts as a search engine to help men locate and compare women in prostitution. This sort of 'travel-supermarket' for women, shows the regard of sex-buyers for women for what it is.
"Women who are deemed to have chosen prostitution are usually those with least choice and fewest option, often it's arguable that they had any choice at all.
"Last week I heard a survivor of prostitution ask whether if we respect human dignity, we respect it enough to respect the dignity of all. Sadly, I think Corbyn has shown that he does not."
But others on Twitter were supportive of Mr Corbyn for speaking out.
I agree with Jeremy Corbyn on his stance of decriminalising prostitution, this should have happened a long, long time ago.

— Neil Monnery (@neilmonnery) March 4, 2016
Mr McDonnell explained just before the 2015 general election why he supported "the heroic campaign" for better rights for sex workers.
Only this week, this issue surfaced in Parliament when a former prostitute revealed to the Home Affairs Committee how she had been gang-raped.
But another sex worker, Laura Lee, said prostitution should not be further criminalised, as it is in Northern Ireland, where those who buy sex face tougher penalties.
Prostitution Around The Globe
Prostitution is legal in Germany, and brothels are registered businesses that do not require a separate license. In the state of Bavaria, it is mandatory to use condoms. A German prostitute's self-portrait in a brothel, 1999.

In the Netherlands, prostitution is legal, as are brothels. Because of the size of the industry, the government has attempted to scale it back in recent years, and a law has been proposed to ban women under the age of 21 from the business. Red Light Bar in Amsterdam (Photo courtesy of Flickr/Ben Sutherland)

Thanks to the Prostitution Reform Act 2003, prostitution, owning a brothel and street solicitation are legal in New Zealand, though coercion remains illegal. The law still causes controversy today, with certain parties attempting to overturn it. (Photo courtesy of Flickr/PhillipC)

Nevada is the only place in the United States where prostitution is legal, in the form of brothels (though prostitution outside these businesses is illegal). The brothels are located in isolated rural areas, and employees work as independent contractors, therefore not receiving any health or insurance benefits. (Photo courtesy of Flickr/Bludgeoner86)

In Argentina, prostitution is legal, but operating a business like a brothel based on the industry is illegal. (Photo courtesy of Flickr/quimpg)

Like Argentina, prostitution is legal in France, but associated industries are not. In addition, paying for sex with someone under the age of 18 is illegal. (Photo courtesy of Flickr/idreamofdaylight)

In Singapore, prostitution is legal, but activities like brothels and organized prostitution is not. Workers in brothels carry health cards and receive regular check-ups. (Photo courtesy of Flickr/Arian Zwegers)

In Japan, prostitution is technically illegal, but many have found legal loopholes that allow for certain acts -- specifically, anything outside of coitus. (Photo courtesy of Flickr/loiclemeur)

Prostitution is legal in Greece, and workers have personal licenses, as well as health cards that are checked often. Brothels, however, are not legal, and have caused many demonstrations within the country. (Photo courtesy of Flickr/DoctorWho)
Women's groups are split over the issue, with some arguing that prostitution is overwhelmingly the last refuge of the vulnerable and the main effort should be in reducing demand by men to buy sex.
Ms Lee told MPs this week that in 20 years working as a prostitute, she had not once met a fellow prostitute who had been coerced into the sex trade.
For decriminalisation and justice: sex workers demand legal reform and social change https://t.co/TZIOUIWIHL

— Laura Lee (@GlasgaeLauraLee) 4 March 2016
In 2014, Labour MP Fiona Mactaggart attempted to amend the Modern Slavery Bill to introduce the so-called 'Nordic model', which criminalises the sex trade's clients, rather than prostitutes.
At the time Tory MP Crispin Blunt said that the proposals represent an "authoritarian, moralistic and un-evidenced potential catastrophe".