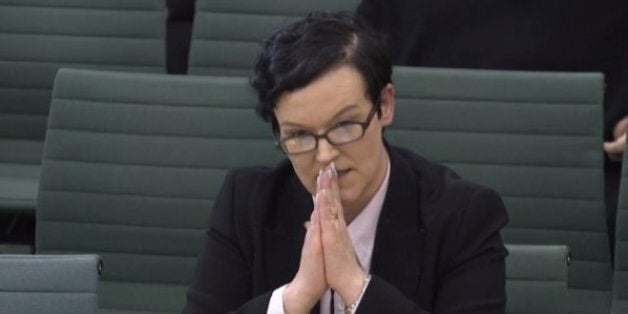 This article contains graphic descriptions which some readers may find disturbing
A former sex worker today bravely revealed how she had been subjected to a gang-rape as she urged for a change in the law to tackle prostitution.
Speaking in front of the Home Affairs Select Committee, Mia de Faoite recounted how she was left bleeding and covered in urine after being attacked by a group of men in a hotel room at a Christmas party.
Ms de Faoite urged MPs to recommend making the purchase of sex illegal as it would bring those who use prostitutes out of the "dark" and "into the day".
However, another sex worker argued that criminalising those who buy sex would force the industry deeper underground and increase the safety risks for prostitutes.
Currently, the purchase of sex itself is not illegal in the UK, but there are a number of offences around prostitution trade, such as running a brothel or kerb-crawling.
Ms de Faiote, who spent six years as a sex worker in the Republic of Ireland, was asked by Labour MP Chuka Umunna about the different levels of harm she had suffered while working in the sex trade.
She said: "I was only a few months on the streets at the time when I made the decision to go that night. There was two of us, and the girl I knew very well, and a couple of the men were familiar to her and it was a Christmas do and we went to an apartment/hotel kind of fancy place and it was their Christmas do and we were paid.
"We started with saying 'this is what we do, this is what we don't do' etc but something changed that night.
When asked if she felt she had consented to what was going on up until that point, Ms de Faiote replied: "I didn't have a gun to my head but I also had heroin in my system and was disconnected.
She added: "I left the building smelling of urine and my face was a slightly different colour and bleeding from certain places and yes it most definitely [did me harm]. But the physical stuff healed, it's the other stuff."
When asked what difference a change in the law would make on a practical level, Ms de Faiote argued that placing the criminal burden on the buyer, not the sex worker, would act as a deterrent.
She said: "If they are arrested and fined then they have that risk of bringing what they do in the dark into who they are in the day."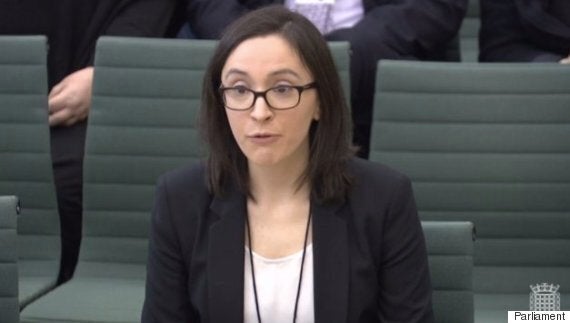 Supporting Ms de Faiote's view was Kat Banyard, a spokesperson for the End Demand campaign group.
She argued that since Sweden made it illegal to buy sex, but not to sell it, there had been a 50 per cent reduction in street prostitution.
Ms Banyard said: "It also transformed attitudes, and that is really what is at the heart of this law. It's not about chalking up arrest after arrest - it's about sending out a message in order to prevent this from occurring in the first place.
She added: "As a society we have got to say there is no scenario in which sexual exploitation is ok and we have to send them a clear message."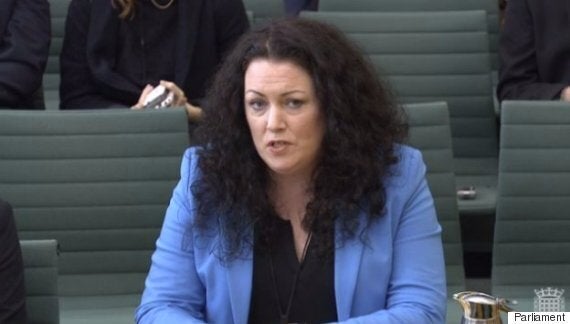 However, Laura Lee, a sex worker and campaigner, said criminalising buyers of sex would actually increase the risk of harm and violence to women.
Instead, prostitution should be decriminalised in order to make it safer for the women involved, she argued
She told the committee: "In terms of decreasing harm, criminalising the client, if you speak to women who are working in prostitution in countries where clients are criminalised, the harm – by anyone's definition – has only increased manifold in terms of their state of mind, their safety at work, their relationships with police and their relationships with exit services as well.
Ms Lee stood by a statement she had made before the Northern Ireland assembly last year that in 20 years of working in the industry she had not come into contact with anyone who had been coerced into being a sex worker.
She added: "In some respects we are a very self-regulatory industry so if we came across a woman who was coerced or trafficked that wouldn't be tolerated, not for one second.
"If we knew they were under-aged I certainly would report that and many of my colleagues would do the same."
All three women told the committee, chaired by Labour MP Keith Vaz, that the current law was unsustainable.