We've had 100 layers of foundation, 100 coats of nail polish, and now -100 layers of liquid lipstick.
For the #LipstickMountain challenge, 100 coats of different liquid lipsticks are applied over the course of a few hours, with the help of a hairdryer to set each layer.
Countless beauty vloggers are jumping on the bandwagon, creating weird and wonderful videos we just can't stop watching.
YouTube star Tasha Leelyn was one of the first to take on the challenge in her video above.
"I'm so sorry this turned out to be so gross. LOL," she wrote to fans.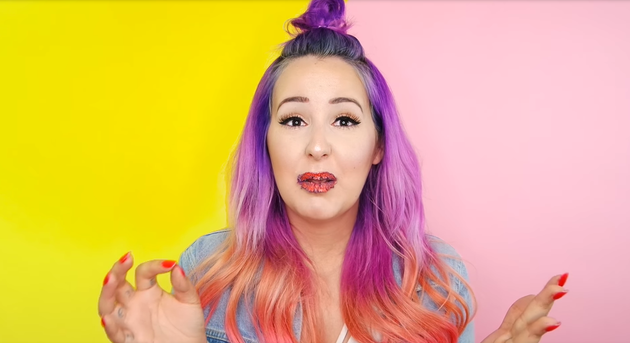 Think it looks gross? Just wait 'till you see her try and peel the layers off with a makeup spatula.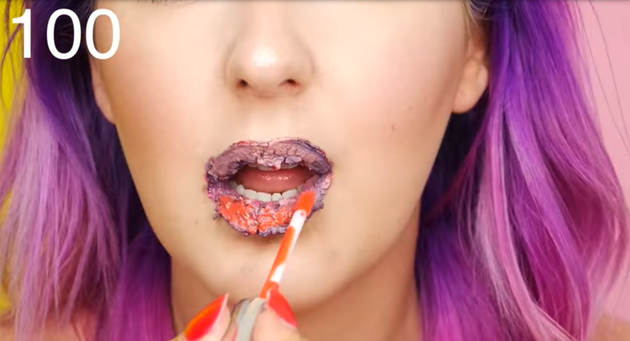 If you're as mesmerised as us, scroll down to see more of our favourite '100 layers of lipstick' videos.
"Sorry it's so gross. Can we all have a moment of silence for my lips."
"I'm a little scared about how my lips are going to react to it." [Luckily, they were fine and "didn't even feel dry" afterwards.]
5 Dupes For Kylie Jenner's Lip Kits
SUBSCRIBE AND FOLLOW
Get top stories and blog posts emailed to me each day. Newsletters may offer personalized content or advertisements.
Learn more