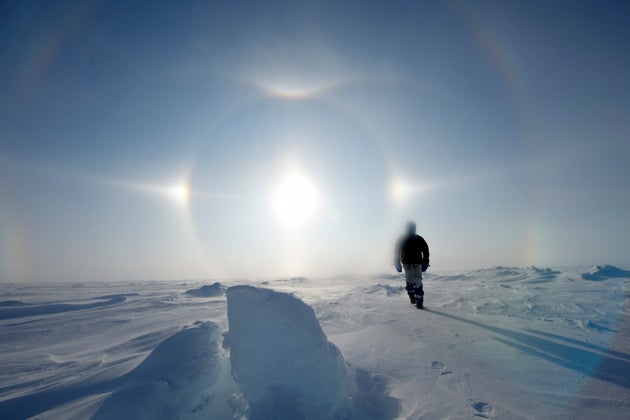 Temperatures in the North Pole may have reached up to 20 degrees higher than normal on Christmas Eve, scientists have said.
In what is being described as a "heatwave" for the Arctic region, unseasonably warm weather has been linked to climate change brought about by mankind.
Climate scientists said average temperatures for November and December were around five degrees higher than the average.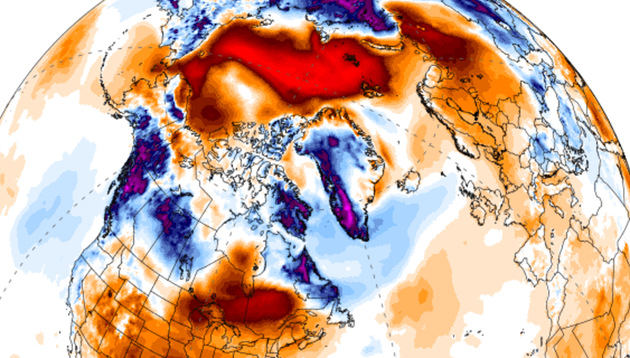 The predicted temperature for 24 December would be four times higher than those temperatures.
Senior researcher at Oxford's Environmental Change Institute, Dr Friederike Otto, told BBC News that "a heatwave like this would have been extremely rare [in pre-industrial times]... we would expect it to occur about every 1,000 years".
Otto continued: "We have used several different climate modelling approaches and observations.
"And in all our methods, we find the same thing; we cannot model a heatwave like this without the anthropogenic signal."
In other words, the change is a result of man-made climate change.
Dr Thorsten Markus, chief of NASA's Cryospheric Sciences Laboratory, told the BBC that the heatwave was "very, very unusual".
He said: "The eerie thing is that we saw something quite similar (temperatures at the North Pole of about 0C in December) almost exactly a year ago."
But Markus quipped: "Santa is most likely overdressed though. Maybe in the future we'll see him in a light jacket or plastic mac."
SUBSCRIBE TO & FOLLOW UK DAILY BRIEF