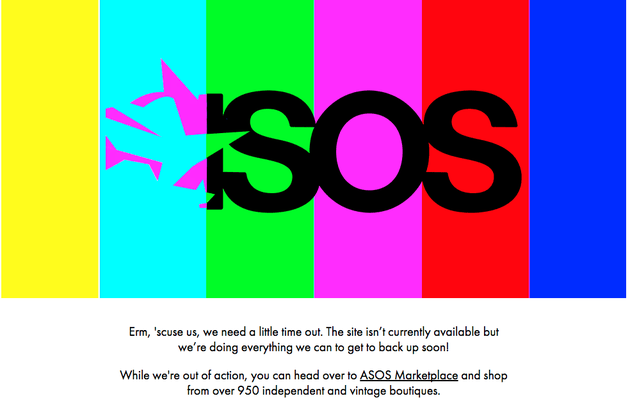 The Metro reported that both the ASOS site and the app crashed last night, and as of this morning they still aren't working.
As expected, people are freaking out.
"Bear with us – the IT gurus are on it!" ASOS said in an official statement. But that was 12 whole hours ago and nothing has changed.
We don't want to live on this planet anymore.
SUBSCRIBE AND FOLLOW
Get top stories and blog posts emailed to me each day. Newsletters may offer personalized content or advertisements.
Learn more