A dad has defended himself after being criticised for allowing his six-month-old son go water skiing.
Auburn Absher became the new record holder for the youngest ever water skier on Saturday 3 September, according to his parents.
However Auburn's dad said he has faced criticism from other parents over concerns about safety.
"He's actually having fun," Rob Absher, who has been water skiing himself since he was four years old, told InsideEdition.
"He's perfectly fine."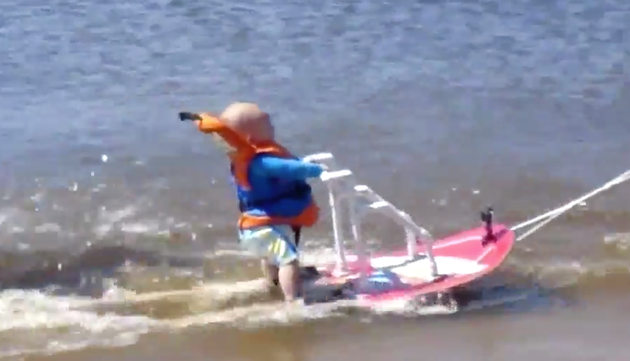 In the video above, Auburn, who was born prematurely at 32 weeks, can be seen riding the waves while being pulled along on a trainer ski by his dad.
His mum followed closely behind, in case he fell.
Auburn's parents practised the set-up in their own living room, before daring to take their baby out in the waves.
"The fact he's able to stand up and hold onto things is incredible in itself," Absher said.
"He loves watching water ski videos on TV. We wanted to bring the joy of what we do to our son, but we didn't plan on doing it this early."
Also on HuffPost
10 Ways Toddlers Drive Us Mad
SUBSCRIBE AND FOLLOW
Get top stories and blog posts emailed to me each day. Newsletters may offer personalized content or advertisements.
Learn more