"It's been taking on two titans simultaneously," says Australian filmmaker Josh Wakely of his decision to bring the songs of the Beatles to life on screen via Pixar-quality animation.
'Beat Bugs', which debuts on Netflix tomorrow (Wednesday 3 August), is the result – 13 episodes, all 22 minutes long, telling the stories of five friendly bugs, all of whom share a penchant for getting themselves into mischief.
Josh is the first person in the world able to persuade the notoriously protective publishers of the Beatles 'Northern Soul' catalogue that this was a project worth supporting, inspired by his enthusiasm to bring "these incredibly life-affirming songs to a whole new audience".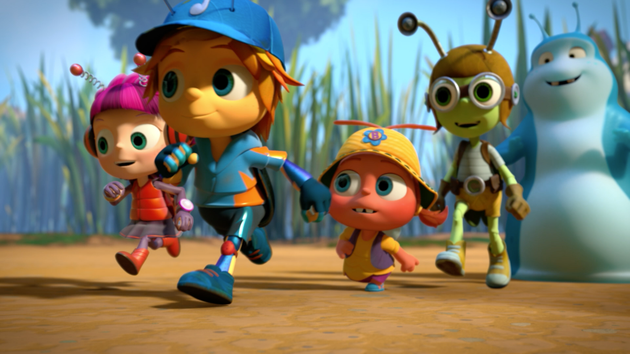 Almost three years to the day after obtaining the rights, young viewers will enjoy the sight of these animated critters, with the voices of … not Lennon and McCartney but stars including James Corden, Sia, Pink and, in a surreal twist, Rod Stewart.
The first episode sees Pink singing 'Lucy in the Sky With Diamonds,' while the second finds James Corden performing 'I'm a Loser'. The list goes on, but Josh is particularly proud of recruiting Rod Stewart.
"He was a contemporary of theirs, and he was very careful to watch the animation before he agreed to be involved.
"Everybody is rightly protective and responsible for the Beatles' unique legacy, and I'm as aware as anyone that this cannot be allowed to diminish that."
Any feedback yet from the two remaining members of the Fab Four? "Well, they're busy men, so I'm not hanging for a response," says Josh, "but I hope with all my heart that they like what they see."
'Beat Bugs' is available on Netflix from 3 August. Tap the picture below to open our slideshow:
SUBSCRIBE AND FOLLOW
Get top stories and blog posts emailed to me each day. Newsletters may offer personalized content or advertisements.
Learn more