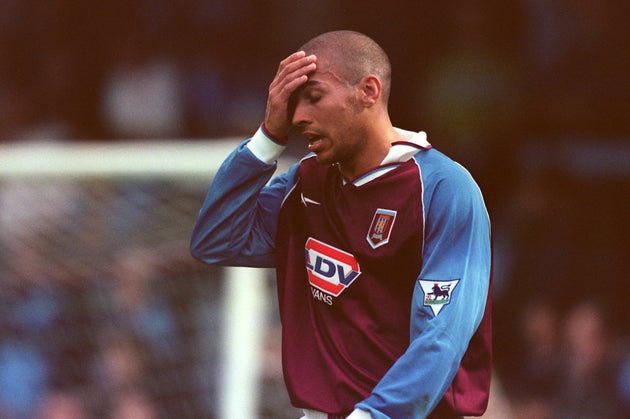 A football club already struggling to retain its fan base has suffered a major PR blow after it tried to ban a fan them from posting "inflammatory" things about the club online.
Recently relegated Charlton Athletic stoked the fury of fans and ex-England star Stan Collymore, who said the move was an "absolute disgrace" and called for a boycott of the club.
It came when a letter was posted on Twitter to an unnamed CAFC ticket-holder that accused them of making un-constructive comments about the club on social media.
While the club said it recognised people had differences of opinion, it told the fan: "It is not helpful when inflammatory comments are posted on such websites."
As a result, CAFC's duty safety officer warned the supporter they would have to pick up their season ticket in person and flagged the 'Agreed Behaviour Contract', which bans "derogatory or inflammatory comments regarding the club" being posted online.
The latest incident in a long-running feud between the club's owner and fans prompted fierce criticism from Collymore, who said Charlton were "taking the piss".
Some others accused the club of "blackmail", "bullying" and having "lost the plot".
While one pundit said they had "never seen this before from a football club to its fans".
Prompting this jibe from a Crystal Palace supporter:
A spokesperson for the club told The Huffington Post UK that the letter had only been sent to one person and that it related to a "particular set of circumstances".
Read the statement in full below:
"The club can confirm that they sent a letter to one supporter relating to their continued inappropriate behaviour towards members of staff on Charlton's official social media accounts and foul and abusive language captured on stadium cameras.

No other letters have been sent to supporters. A letter was sent to this individual as it was relating to a particular set of circumstances.

On Thursday, August 11th 2016, the individual was called by the club to arrange a meeting to discuss foul and abusive messages directed towards staff, both in person and via Charlton's official social media channels.

For a number of years, the club, together with the Metropolitan Police, have run an Agreed Behavioural Contract process which is designed to respond to anti-social behaviour rather than criminal prosecution or banning orders.

In the past, such contracts have been signed by individuals to address a variety of issues such as constant use of foul and abusive language in the family area.

In this instance, the club called the meeting to explain the Agreed Behavioural Contract process with the individual and the reasons behind it. It was emphasised that the meeting was not due to any involvement with supporter protests, but solely in response to his continuous, personal behaviour and abuse.

The individual met with Head of Matchday Operations Mick Everett, who has worked for the club for more than 20 years, and recently appointed Duty Safety Officer, Cliff Eager, who joined the club in June after 35 years of experience as Chief Inspector within the Police.

During the meeting, the level of abuse, which the individual has since voluntarily removed from their Twitter account, was discussed.

The club also discussed the video footage, after which the individual apologised on several occasions for his behaviour and assured the club that he would not continue to engage in an abusive manner.

He was accompanied by the Chairman of the Charlton Athletic Supporters' Trust who witnessed the individual's apology.

The meeting ended amicably and, as he appeared sincere in his apology, the club handed the individual his 2016/17 season ticket and he was not asked to sign an Agreed Behavioural Contract.

Charlton wish to emphasise that we encourage supporters to engage with the club, but like any other football club, will not tolerate abusive and threatening behaviour."
READ MORE:
SUBSCRIBE AND FOLLOW
Get top stories and blog posts emailed to me each day. Newsletters may offer personalized content or advertisements.
Learn more